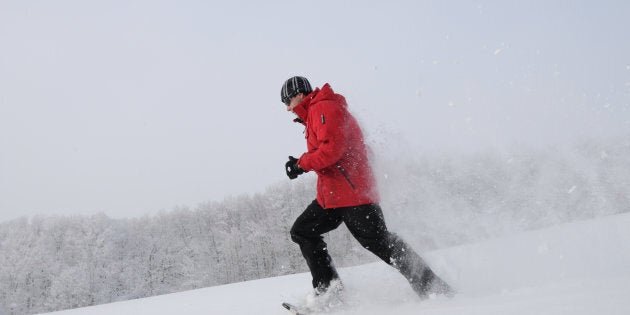 When cold weather hits, it's only natural to want to hide away until spring arrives. Bears do it, so why can't we? If we were to choose the cozy life, however, we'd miss out on the joys of spending crisp, frosty days outdoors in BruceGreySimcoe.
One of the best spots in Ontario to try your hand at some of these lesser-known winter sports is BruceGreySimcoe, covering Bruce, Grey and Simcoe Counties. Come winter, blankets of pristine snow transform the stunning region into a wonderland ideal for cold-weather activities. Not only are the conditions perfect for sport, you'll find yourself surrounded by scenic views of rocky bluffs, rolling hills and pristine waters.
While skiing and snowboarding are undeniably popular sports in the area, make 2018 the year you try something new. Presented in partnership with Ontario Tourism and BruceGreySimcoe.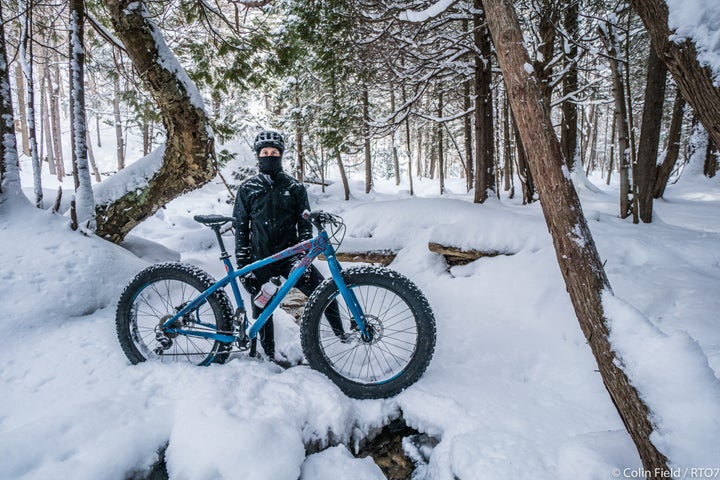 Biking is no longer just a summer sport. Fat bikes, with their wide-set tires, allow you to tackle snowy terrain. BruceGreySimcoe has become the primary destination to try the sport out, with many guided tours offered at numerous resorts. Some tour packages sweeten the deal with vouchers to the popular Scandinave Spa Blue Mountain or a pint to toast a successful day on the trails.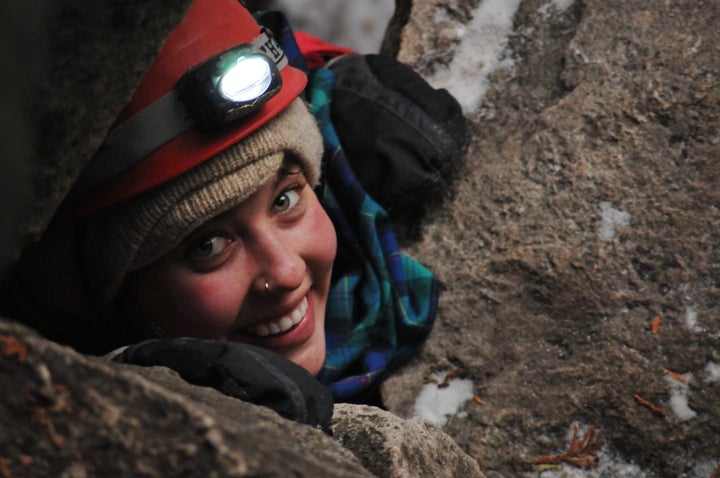 Caves are even cooler (literally!) in winter. Book a guided tour to explore the frosty beauty of the caves at Metcalfe Rock. Climb, crawl and explore under the direction of local outfitters, At Last Adventures and Free Spirit Tours. Make sure to book your tour in advance.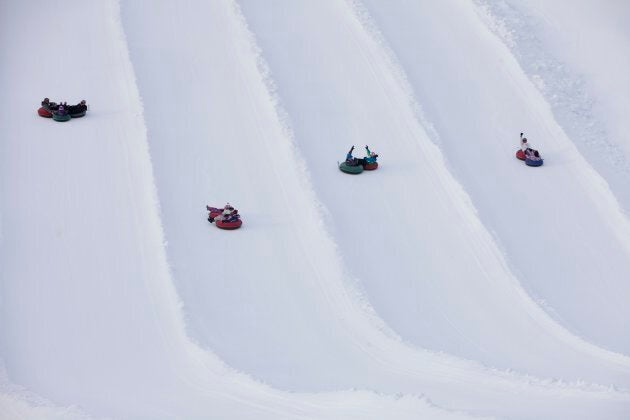 Tubing is one of THE best winter sports ever -- no skill required and it's an awesome outing for groups. So pack up the family or a crew of friends and head for one of the slopes of BruceGreySimcoe. Three of four ski resorts in the region feature this activity – Blue Mountain Resort, Horseshoe Resort and Snow Valley.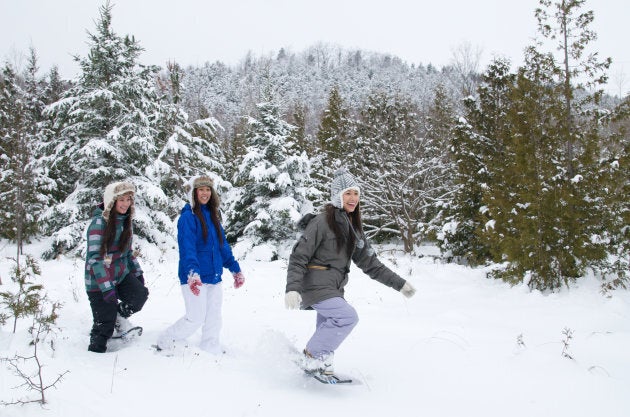 Those looking for an activity with less of an adrenaline rush can take in their incredible surroundings via snowshoe. The low maintenance winter activity is great for exploring areas where the snow is too deep to navigate in boots.
For a really magical experience, take the trip to the tip of the Bruce Peninsula. It will be worth the drive to Bruce Peninsula National Park where a winter oasis overlooking majestic Georgian Bay awaits.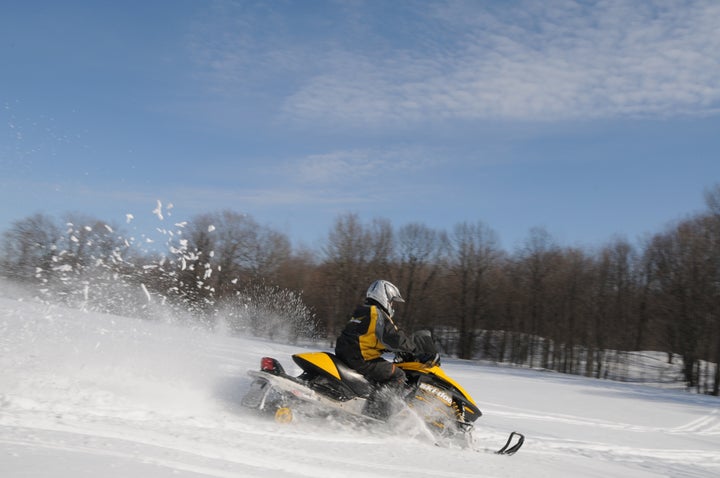 If you're looking for a winter sport that enables you to tour BruceGreySimcoe from a whole new perspective, give snowmobiling a try.
Note that all snowmobile operators in Ontario are required to have a valid licence, plus purchase an annual OFSC trail permit before heading off on the region's thousands of kilometres of snowmobiling trails. While touring around, be sure to stop at one of the many scenic lookouts the area has to offer. Park your sled and be prepared to capture the spectacular views overlooking Georgian Bay, snowy hills and stunning landscapes. The Ontario Federation of Snowmobile Clubs (OFSC) sells permits online and has a handy online map for checking trail conditions, as well as offering driver training. District 8 and District 9 are located within BruceGreySimcoe.
Click here to find out how you can make this your most active winter yet by hopping on a snowmobile or a fat bike, strapping on snowshoes or exploring a cave on an unforgettable adventure in BruceGreySimcoe.