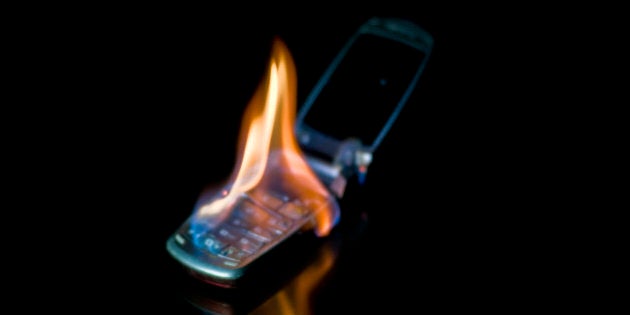 The Harper government made reforming the wireless industry a priority in its Throne Speech this fall, promising renewed efforts to increase competition in the mobile market, and lower or capped domestic roaming fees.
But not everyone agrees that more competition will get consumers what they want -- that is, lower prices and better customer service. Some analysts point to the fact that most of the world's developed countries typically have three major wireless providers -- sometimes fewer but rarely more -- as evidence that this is just how the wireless industry works.
So what other options do Canadians have, if they want to see changes in the industry? Here are three ideas that industry watchers have been debating:
1. The OpenReach Model (a.k.a. Break Up The Telcos)
In 2006, Britain's newly created telecom regulator, Ofcom, reached an agreement with the country's formerly state-run and still dominant telco, BT, that would see the company split off its physical phone and internet infrastructure from its retail operations.
From here on in, BT would no longer control the lines that bring telecommunications into people's homes. Instead a new company, OpenReach, was formed with a mandate to provide "fair and equal access" to its network to all telecommunications providers.
Ofcom also brought in regulations controlling the rates that BT can charge to wireless competitors for using its cellphone towers. (In Canada this is largely left to market forces to decide.)
Splitting off the infrastructure from the company selling telecom services is known as "structural separation," and it has many fans among Canadian consumers' advocates who want to make it easier for new telecom companies to set up shop.
The government should "start treating telecom like a system of Lego blocks" that anyone can build on, says Dwayne Winseck, a communications professor at Carleton University.
Some companies would build on the infrastructure by offering internet services, others by offering wireless or bundled telecom services, but all companies would operate on a level playing field.
But Winseck admits that "this is the ultimate line for the big (telecom) players -- their major fear."
In Canada, structural separation would mean, for example, taking away the phone lines controlled by Bell in central Canada or Telus in western Canada and handing them to a new company, which would then sell access to all telecom retailers who would all compete on a level playing field.
But does it work? Results in Britain so far are mixed. The new infrastructure company's name, OpenReach, appears to be ironic, as the company seems to be neither open nor reachable. It literally has no process for telecom customers to get in touch with it -- all complaints and concerns have to go through the customer's retail provider, and that has been causing problems.
And Ofcom may not have separated BT from OpenReach quite enough. OpenReach is still a subsidiary of BT, and now some people are voicing concerns the infrastructure operator is favouring its parent company over competitors.
OpenReach recently began building a fibre network to homes across the country, and of the 1.7 million homes now hooked up to the new network, 88 per cent are customers of BT Retail.
Competing telcos like TalkTalk are complaining about an unfair advantage for BT, but BT insists it's winning because it got its fibre-retailing business off the ground ahead of its competitors.
Carleton University communications professor Dwayne Winseck has proposed a novel idea to bring more competition and lower prices to the mobile phone market: Turn Canada Post into a wireless provider.
The postal service's declining revenues from snail mail "could be replaced by carriage of personal correspondence by wireless," Winseck says.
"It has the facilities in city after city across the country," Winseck adds. "Post offices could serve as retail outlets."
Though he admits the proposal is an "out there" idea, the broader idea of a state-run wireless company is one that has gained some currency recently.
In the midst of the debate over Verizon possibly coming to Canada, the Communications, Energy and Paperworkers (CEP) union, which represents some Canadian telecom workers, proposed a state-run wireless company as an alternative.
"Instead of giving a slew of benefits to a gigantic U.S.-based corporation that will take the jobs, expertise and profits out of the country, why not set up a Crown telecommunications company that will hire Canadians, build on this country's impressive history in the sector and return the surplus to the public?" asked CEP President Dave Coles.
Opponents of the idea can think of plenty of reasons "why not."
Jeffrey Church is an economics professor at the University of Calgary who recently completed a comprehensive study of competition in the Canadian wireless industry.
"This is the insanity we had in the 1970s, when we had Crown Corporations and we thought the government could run businesses," he says.
Ultimately, it's bound to fail, Church argues. "Either management runs it for the benefit of management, or politicians run it for the sake of getting re-elected."
But backers of the idea point out there already is a state-run wireless company in Canada: SaskTel, 100 per cent owned by the Saskatchewan government.
The company isn't exactly a disaster: As blogger Peter Nowak points out, the company is known as something of an innovator in telecom and last year posted a $130 million profit, of which $84 million got kicked up to the provincial government.
But for all that, SaskTel isn't a magic bullet for addressing consumers' problems with wireless. Its prices are competitive, but more or less in line with private wireless companies. And it receives its share of customer complaints.
3. Replace Bell/Rogers/Telus With AT&T/Verizon/T-Mobile?
If a state-run wireless company is the left's solution to the wireless problem, then the right's solution may be what the University of Calgary's Jeffrey Church has suggested: Liberalize foreign ownership rules on telecom, and let the world's telecom companies come in and compete.
Church admits that under his scenario, the big three Canadian telcos "would disappear," most likely replaced by U.S. wireless companies.
"It wouldn't increase the number of players, but it would create an integrated North American wireless system," he says.
Given that the most recent price comparisons show U.S. wireless rates are actually higher these days than Canadian rates, consumers might question how that move would benefit them.
And certainly the telco workers' union would certainly have none of it, given how loudly they opposed Verizon's entry on the grounds it would put Canadian jobs at risk.
Finally, given the current government's misgivings about foreign ownership of Canadian telecom and tech companies, (see here and here), it seems unlikely they will go for this idea, conservative though it may be.