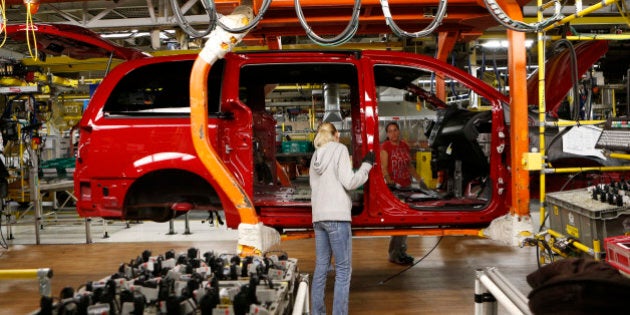 The stability of the auto industry in Canada became much more secure this week with Unifor's new collective agreement with Fiat-Chrysler.
The job we set for ourselves last summer to establish a strong footprint for the entire auto industry in this country for the next generation, is not done yet. We still have a deal to negotiate with Ford.
Pending ratification by our Chrysler members this weekend, Unifor's new collective agreement with the company will see $325 million spent to rebuild the paint shop at the Chrysler assembly plant in Brampton, plus money to upgrade its casting facility in Etobicoke and investments to bring a new hybrid vehicle to Windsor.
Combined with the deal we signed with General Motors last month, this round of contract talks has so far netted the Canadian auto sector more than $1 billion in investments -- money that would not have been invested otherwise, which benefits each and every one of the facilities operated by those companies in Canada.
It will be no different with Ford. Our members at Ford know how important is it to negotiate a deal which secures the future of the company in Canada through investments.
I say that because four years ago, it was the Ford workers bargaining team leading the Detroit Three negotiations that brought in a pattern deal that set a new wage grid for new hires. It was a bold move made by the bargaining team to secure the future of Ford's operations in Oakville.
It worked. Since that contract was signed in 2012, the Ford plant in Oakville has been very busy producing the Edge, Flex, Lincoln MKX and Lincoln MKT and hiring more than 2,000 new workers. Based on that contract, Ford invested more than $700 million in its Oakville facilities.
Securing new investment is never easy, and the importance of it can never be understated.
Today, thanks to that wage grid, which pushed back the permanent two-tiering of wages that the company wanted, the union was able to ensure a stronger future for Ford in Canada -- and along with it a stronger future for Ford workers and their communities.
With the pattern agreement negotiated in this round of bargaining, we have significantly improved on the grid that secured the future of the Oakville plant. New hires will now see wage increases in every year of the grid, where the 2012 grid had some flat years with no wage increases. As well, the wage increases are significantly higher than under the old grid.
That 2012 grid was negotiated at a time of some duress for the auto industry in Canada, still recovering from the financial crisis of only a few years before. The pattern negotiated at Ford was adopted across the Detroit Three, however, to secure the future for Ford in Oakville. It was a moment of true solidarity. This time, it is Ford in Windsor that needs the pattern deal adopted to secure its future.
Securing new investment is never easy, and the importance of it can never be understated. It always means hard work and tough decisions. That's why each set of negotiations so far in this round has gone down to the wire, with deals reached just minutes before a strike deadline.
With Ford, we expect no less. Our goal in our talks with Ford will be to secure that prime position for Canadian workers and their communities well into the future.
That means reaching a deal that includes significant investments by Ford in Canada to cement that company's continued strong presence in this country. Our goal is a long future for all of Ford's facilities in this country, just as we have been able to secure with GM and Fiat-Chrysler, and the jobs they provide.
As we said at the start of these talks last summer, the auto industry was reaching a breaking point in Canada. In the face of government indifference during the decade-long Harper Government, and in the wake of the financial crisis, the future viability of the industry in this country was is real peril.
We have done much in our first two Detroit Three contracts to reverse the trend for auto in Canada. Today, the auto industry is on much more stable ground, but the job is not yet done.
It is now time to open talks with Ford, and to finish the work of securing good jobs and building strong futures for our communities.
Follow HuffPost Canada Blogs on Facebook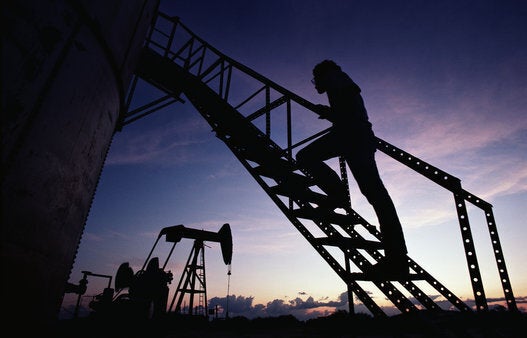 Wage Gains In Canada, By Industry (2015)