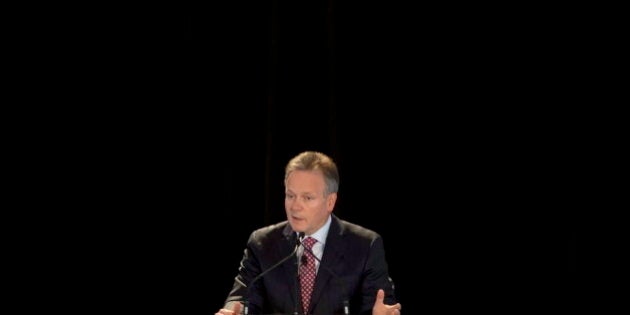 Bank of Canada governor Stephen Poloz says low interest rates may become the "new normal" as Canadians have taken on so much debt that any rate spike could send shockwaves through the economy.
The head of the central bank told CBC's The Current on Thursday that his team is researching a "neutral interest rate" policy, which typically means that policymakers neither stimulate nor restrain economic growth.
Such a policy would mark a departure from how the bank has done things for the past several decades.
"The new normal, as we see it, is probably one in which the interest rate … is probably going to be lower than what we thought in the past," he said on Thursday's show.
"So much debt has been taken on during the course of this downturn that every uptick in interest rates that we get, whether it's two years from now or what have you, is going to hit the cash flow of ordinary people bigger than in the past."
The bank announced Wednesday it is keeping the overnight loan rate at one per cent, where it has been since September 2010, after raising it gradually from a low of 0.25 per cent in the wake of the 2008-2009 downturn.
The low rate environment has encouraged many Canadians to pack on debt while borrowing continues to be cheap. The country's average debt-to-income ratio now hovers around 163 per cent, meaning Canadians owe an average of $1.63 for every dollar they earn.
The prolonged period of ultra low rates means that if and when rates do rise, the jump will have a larger slowing effect on the economy than it would have before the recession. Many officials and experts have repeatedly warned that overstretched consumers could find themselves unable to pay their mortgages and service other debts if rates rise.
Poloz said his biggest concern about the economy is that Canada is still relying on "policy-induced growth" rather than organic growth stemming from exports and private sector investment. After an initial post-recession bounce, the economy has settled into sluggish growth, largely due to global factors beyond the control of Canadian policy makers.
A neutral interest rate policy typically aims to balance GDP growth and inflation rates in order to set the economy on a sustainable path. Currently, the Bank of Canada doesn't target GDP and employment numbers, and only has an inflation rate target.
The change could mean less intervention from the central bank, which issues eight interest rate decisions per year. A neutral policy could mean far fewer changes to interest rates.
It is hard to know exactly where that rate might land in the long run. Economists have estimated anywhere from three to five per cent, but Poloz hinted it could be even lower.
Mark Carney, Canada's former central bank governor who now heads the Bank of England, said earlier this month that he does not think rates will return in England to the pre-recession rate of five per cent and will likely hover closer to half of that.
Poloz said while that new normal rate will vary from economy to economy, "the direction I think is pretty clear," though he did not put a number to it.
Poloz has called the still-floundering economy a "serial disappointment" and said it will likely be another two years before Canada uses up what economists call "excess capacity," when a new interest rate policy would be considered.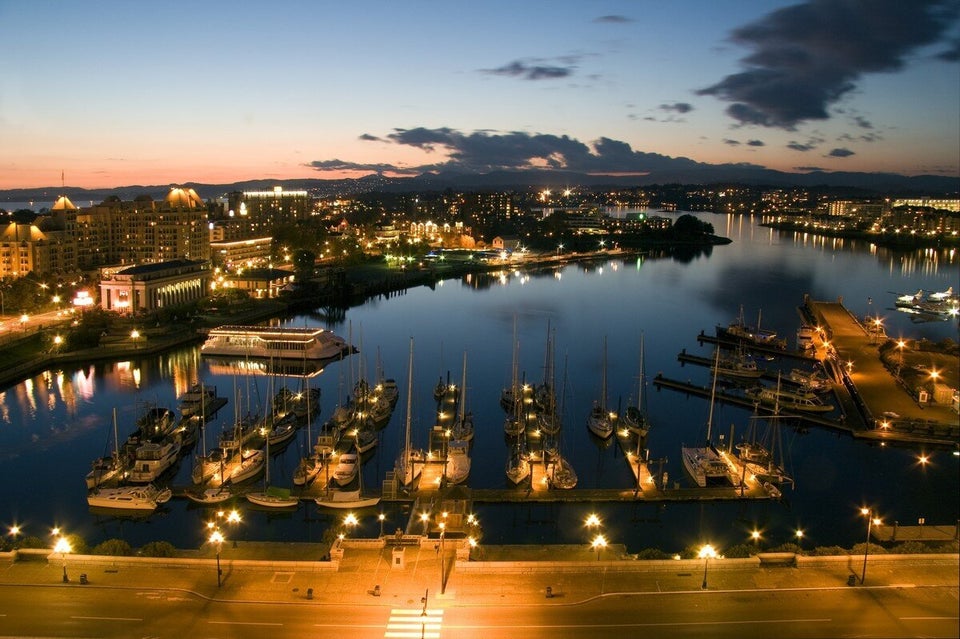 House Price Change Since 2005