People going through recovery for a number of disorders or diseases can literally wake up one day and no longer have eyebrows or eyelashes. Sadly, this is a reality for thousands every year. Cosmetic tattooing — also known as microblading, permanent makeup, or micropigmentation — can open a whole new world for those who suffer the physical effects of disease, autoimmune disorders and accidents. These services can make a positive impact on the lives of individuals and their families.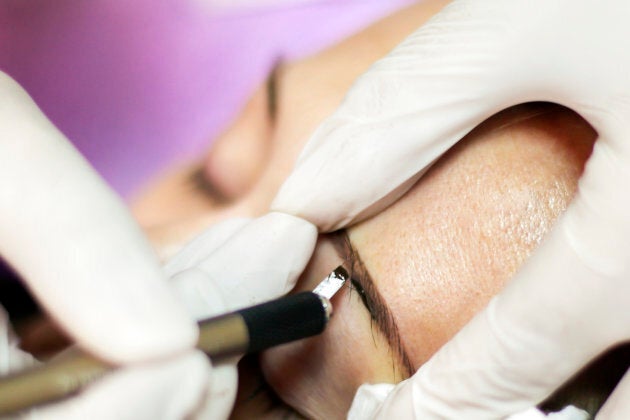 Shortly after I opened my business in 2008, I met a visually impaired woman who wanted a fresh, younger look. She was concerned about being in the hospital as she aged without makeup and was unable to do her own. Her daughter was thrilled with the results, and I knew that my newfound skills would be better put to use helping people like this who need assistance than by doing movie makeup on Hollywood A-listers, which I had done for the past 20 years in film.
Since then, I have worked with thousands of clients who have suffered hair, brow, lash and areola loss from conditions such as cancer, thyroid disease, alopecia areata, cerebral palsy, Parkinson's disease, multiple sclerosis, visual impairment, trichotillomania, burns, hormone disorders and spinal cord injuries. The clients I see come from far and wide around the globe, and from different walks of life, ages, genders and ethnicities. Sadly, they all suffer the same insecurities about their appearance.
Applying permanent eyeliner and eyebrows immediately helped them to feel "normal" again.
I've had the opportunity to help girls as young as 16 — with parental consent, of course — who have had scarring on their eyebrows that made them feel disfigured, self-conscious and insecure. Some of my clients in their 50s who feel that they look older than their years have their self-confidence and esteem instantly boosted post-procedure when they look in the mirror. I've also worked with women as old as 93 who wanted to look good for when they passed away, as too many funeral homes make the clients look unrecognizable.
The average client tends to be over 40 with thyroid or menopause issues that result in eyebrow hair thinning and lack of growth. I have treated those with alopecia (an autoimmune disorder causing complete body hair loss) who believed they looked alien because they lacked the defining features of lashes and brows. Applying permanent eyeliner and eyebrows immediately helped them to feel "normal" again. The men I have treated with hair loss tell me they look years younger and are far more confident on a daily basis.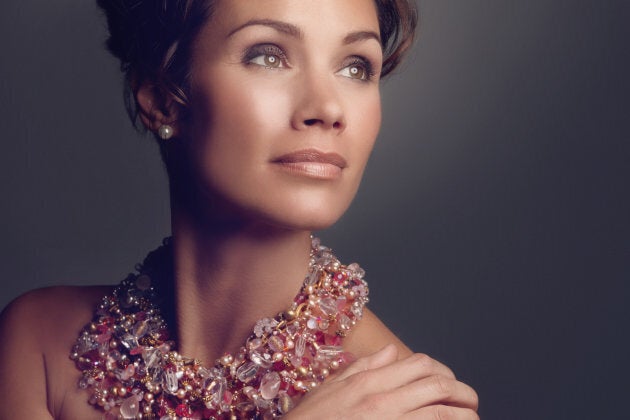 There is preparation that is required before the procedure. Clients must deplete the intake of oil supplements, alcohol, pain management, plus caffeine, exercise and spicy food. These elements will affect your procedure as well as the final outcome. Immediately after a permanent cosmetic procedure, clients should stay out of the sun, avoid sweaty exercise, water/steam, other beauty treatments and travel for at least two weeks to get optimum results. All of these — especially water, sweat and steam — can jeopardize the healing process and negatively affect the healed outcome.
All clients should wait a minimum of six weeks after cosmetic tattooing before a follow-up service, as the skin tissue needs to rebuild itself again. For older clients or those with more severe medical conditions, I suggest eight to 10 weeks for the skin tissue to fully regenerate, as they seem to be slower to heal and will generally take longer than the average healthy client.
Until you have undergone the struggles yourself, it can be hard to understand what it means to not have eyebrows.
Microblading of eyebrows has gone ballistic in the beauty world over the last few years, but these services can hold a deeper value than just vanity. Clients with medical conditions suffer emotionally on a daily basis and I have received feedback that within one or two treatments, their deep-rooted pain has been alleviated. Until you have undergone the struggles yourself, it can be hard to understand what it means to not have eyebrows. Fortunately, there are more permanent options available that can make a positive impact in one's life because not everyone was born with the skills to put on makeup. Cosmetic tattooing can be transformative in people's lives as well as their families', providing it's done by a certified professional. Many clients have shared with me that they no longer see the painful scars that remind them of what they have endured, only their true beauty shining through.
I feel it's such an honour to be able to assist clients to get back to a "normal" life and feel like their old selves again. Nipples and areola simulation — which I tattoo on a client recovering from breast cancer — are simple things we take for granted every day, but sadly can be another's bleeding heartbreak and a constant reminder of the tragedy they have been though. When I see the glowing smiles and happy tears falling down their cheeks with excitement and appreciation, I know I've found my place in the world and am doing what I was born to do.
If you know anyone who may be suffering, please share this article so they too know there are safe options out there that can ease the pain and help them feel whole again every day.
Follow HuffPost Canada Blogs on Facebook