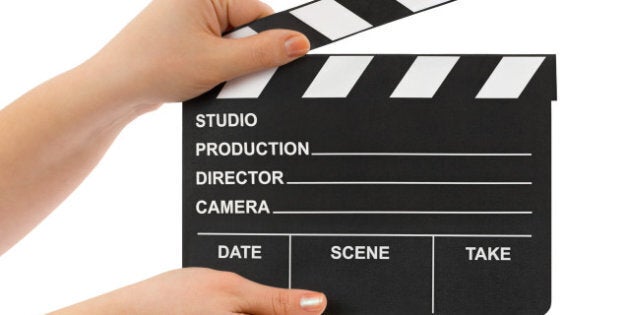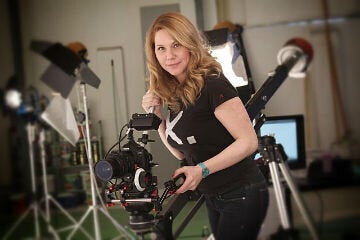 Sometimes I hate being a natural skeptic. In university, this trait was praised as "critical thought," but away from the world of liberal academia, it's just a killjoy. Like a few weeks ago, when my newsfeed was filled with stories from this year's Sundance Film Festival: "Record Number of Female Directors!" "Women Directors Step Up" "...Rule Over Sundance" etc.
Headlines that put a bounce in my step and make the winter morning just that much brighter, I think to myself.
But halfway through the day, I begin to wonder if the headlines are really true, thinking, "wait, so there's an even number of women directors as there are men... but only in one category? Only in one country?" And while I appreciate that "more than half of the narratives are stories about women," I can't help but feel that, though this is a great thing, it's not representative of the actual state of the Sundance festival or the film industry as a whole.
When that doubtful feeling doesn't go away, I read the articles more carefully. Maybe it bothers me because I'm also a director, maybe because I am not a part of this wave of direction equality in the U.S., maybe it's specifically because I choose to make films about women's sexuality. Either way, after giving my skepticism free reign, and doing a little informal research, my suspicions were confirmed.
There are 12 film categories, containing in total 119 feature-length films as of now. Of which there are approximately 34 women directors or co-directors, and incidentally somewhere in the neighborhood of 34 women-based narratives. This is more the number I was expecting. Of those female narratives, the Sundance programme director says,
"There are a lot of women's stories, and interestingly enough, a lot of those stories exploring sexual relationships. We have had some over the years that have been from a male gaze looking at sexual politics and sexual relationships, but this year we have got a wave of films doing that from a female perspective, which is intriguing and exciting."
Women directing films about sex, and being recognized for it: I can definitely get on board with that. But when perusing the Sundance program, I found it really difficult to understand what the films were truly about, and where the sexual relationships came in. However, what little information I could find about the films centering around women with sexual storylines (regardless of director gender) led to utter disappointment -- did they all just happen to be really dark, or is the female perspective on sex an utter failure? Two lifelong friends, mothers, each having an affair with the other's son. Two stories of older women having affairs with high-school students. One of "the salvation" of a stripper. And finally, a life crisis leading to a world of prostitution. These don't portray female sexuality in a very positive light to me.
What kind of message is this sending -- when women are independent, sexual beings, their lives begin to crumble? It's practically medieval how female sexuality is still associated with devolution and destruction. And it seems (I can't say for sure without having seen the films yet) that many of the Sundance films are falling right into that societal trap. Where is my sexuality represented in all this? How often do we see movies about women's sexuality that are positive and relatable?
The ironic part in all of this, is of course that one of the few sex-positive stories comes from a documentary about what's perceived by many as the dark underbelly of sexuality: kink. Following the giant porn hub kink.com, director Christina Voros strives to shed light and understanding on the sexual practices considered taboo by most, and misused as fuel for the sex-negative camp of thought. Even Voros admits that she had some preconceptions of what the documenting process would be like, saying "I was carrying some baggage about porn. I had a boyfriend who took a job editing soft-core fetish videos... and I lost my mind! But I spent three days talking to (porn) directors, male and female. I found them very relatable, like Princess Donna, who was a gender studies/photography double major at NYU. They were people that I would hang out with -- smart, funny, driven."
I really thought that if lots of new female voices had sprung up this year in the boy's club that is cinema, then a better-rounded perspective on human sexuality would be the result (as with Voros's documentary). And while it's obvious this goal would be a difficult one, I really did get excited at all the headlines -- expecting a major leap forward. As it is, I'll take this year's lineup as another small step towards a very great goal.
Kathryn Bigelow's win for Best Director at the 2010 British Academy Film Awards:
Popular in the Community