If your New Year's resolution is to pick up the needle and thread and get creative, we have the perfect project to get you inspired.
DIY fashion guru, With Wendy is back with yet another amazing DIY tutorial, and this time she's teaching us how to make an adorable animal onesie. Modelled after the popular kigurumi (Japanese animal onesie/costume), it has a cozy oversized hood, an adorable Rilakkuma bear face, and — the best part — it's footed!
How satisfying would it be to snuggle up in this comfy onesie on a cold winter day?
Head over to Wendy's blog where she breaks down the materials and measurements she used to make her onesie, and then follow the full tutorial above. Let us know how your onesie turns out in the comments, and be sure to check back next week for more DIY fashion With Wendy!
Wendy Liu is a Toronto-based DIY fashion guru. If you love her amazing DIY tutorials as much as we do, head over to her blog With Wendy or subscribe to her YouTube channel.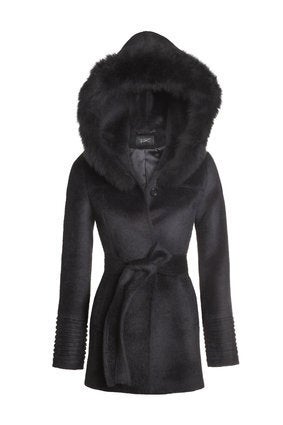 Winter Coats 2015
Popular in the Community