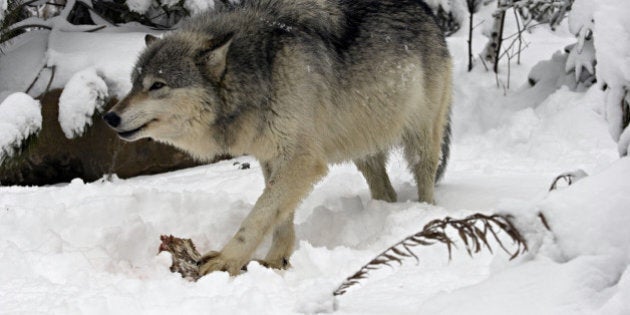 A wolf baited with human food over the weekend in Banff National Park has prompted a warning from Parks Canada to wildlife photographers.
"This is very disturbing for us," he said, adding park officials have not had to destroy wolves in over a decade, but the last time it was required was because the wolves developed a taste for human food.
If the photographers did indeed bait the wolves with human food, it is considered "unethical and unacceptable," Michel told The Sun, not to mention illegal.
Story continues after the slideshow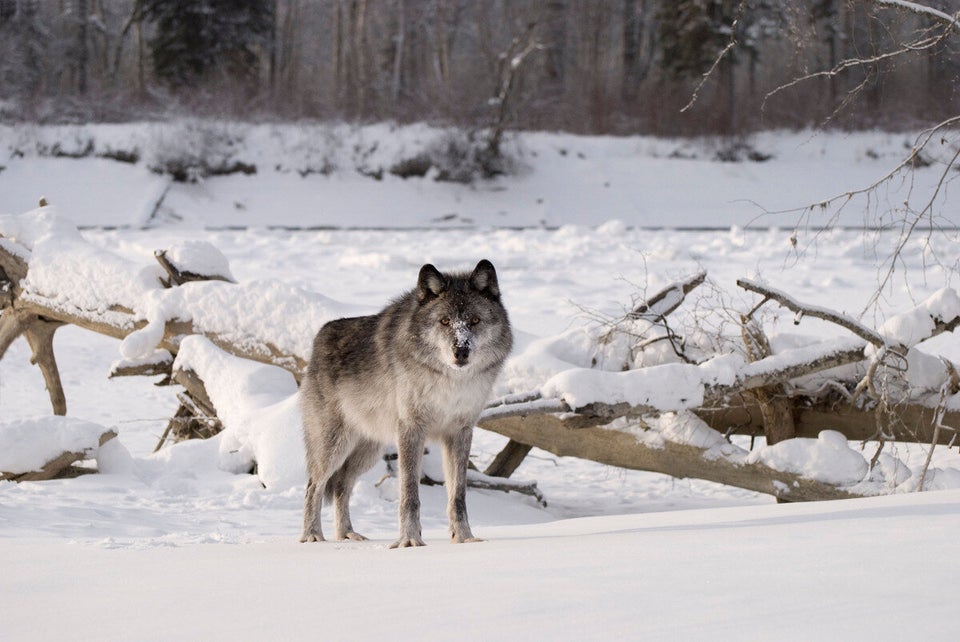 Wolves In Alberta
Kevin Van Tighem, author of The Homeward Wolf, a book about the unethical practices use by some wildlife photographers, told The Outlook he thinks the photographers should be charged.
No charges have been laid, but anyone with information is asked to contact the parks department.
The maximum fine for harassing or feeding an animal is $25,000.
Like this article? Follow our Facebook page

Or follow us on Twitter