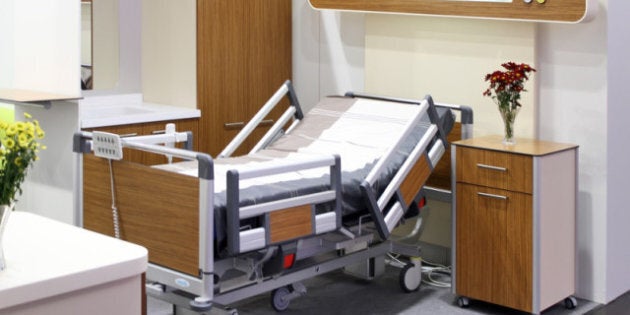 "I sighed with relief that there was a chance to keep the pregnancy and to give the babies a chance to be born successfully," she told Reuters.
Twins Iga and Ignacy were then born at 32 weeks into the pregnancy, on February 15, and doctors say they consider Krzysztonek to have been in labour since the birth of the first baby. The babies are currently in incubators, but it's expected they will be leaving the hospital soon.
At that time, Professor Siobhan Quenby, a leading expert on recurrent miscarriages, advised that gravity could reduce the pressure on Mrs. Kelly's cervix and recommended that she spend 24 hours a day on a hospital bed tilted upwards to elevate her feet above her head.
For Krzysztonek, the time spent upside down apparently affected her balance slightly, but she is now able to walk without any issues.
Popular in the Community