Canada's next set of new banknotes will feature a woman, Finance Minister Bill Morneau confirmed Tuesday.
The surprise announcement coincided with an Ottawa press conference celebrating International Women's Day.
"As we know, women are and have always been instrumental in our country," Morneau said. "But it's now been almost 150 years that we've not had a Canadian woman on our banknotes — with the notable exception of course of the Queen."
Also in attendance was Prime Minister Justin Trudeau, who earlier revealed a special commemorative coin and a stamp to celebrate the 100th anniversary of a woman's right to vote in Canada.
Morneau added that the Bank of Canada had been thinking about putting "an iconic Canadian woman" on the next set of banknotes for "quite some time."
"We all agree — we meaning people in finance, obviously the prime minister, and all of our colleagues — agree that now is the time for us to move forward," the finance minister said.
The government will hold online public consultations for Canadians who want to submit suggestions for the new bill.
Morneau said the series of banknotes featuring a Canadian woman is expected to roll out in 2018.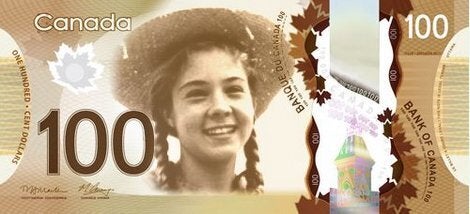 Women Who Could Be On New Canadian Bill