An image of woman, apparently, pointing a gun at a toddler's head has gone viral, sparking outrage -- and questions.
Is the gun real? Is it a prank? And, most importantly, who is she?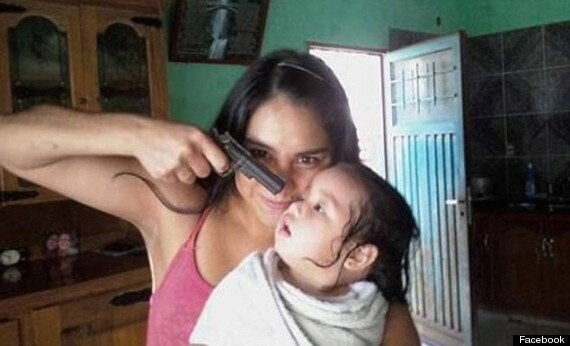 Hoping to answer those questions -- and ascertain whether the pictured child is in danger -- an anti-domestic violence blog is widely publicizing the image.
"I was sent this picture today by a friend who was very distressed to see it on her page," an entry at No Longer Victims notes. "It apparently was posted to see if anybody could find the girl and if they cared well we do care and we have to find this baby as this scares the hell out of me."
"Apparently there is no Facebook account that it came from so I've no idea as to how we find this little baby," the No More Victims blog continues. "But if there is anybody on here or any of the pages that can help us to find this child please please do so."
'The circumstances in which the photograph was taken remain unclear. Many commentators have suggested that the gun is not real. Others have countered by pointing out that the act may still be considered abuse even if the gun wasn't real. But, although the image is certainly disturbing, it may have been just a foolish prank. The picture alone is not enough to ascertain if the child is being abused or is in any danger.'
Regardless of the photo's origins, Adriana Velez writes in The Stir, "it definitely looks like a cry for help. I don't know that a child that young fully comprehends the idea of a gun, though he or she probably can sense the implied threat."
It wouldn't be the first time, guns have been pointed in the direction of children. This image that made the social rounds last year may, somehow, manage to be even more disturbing.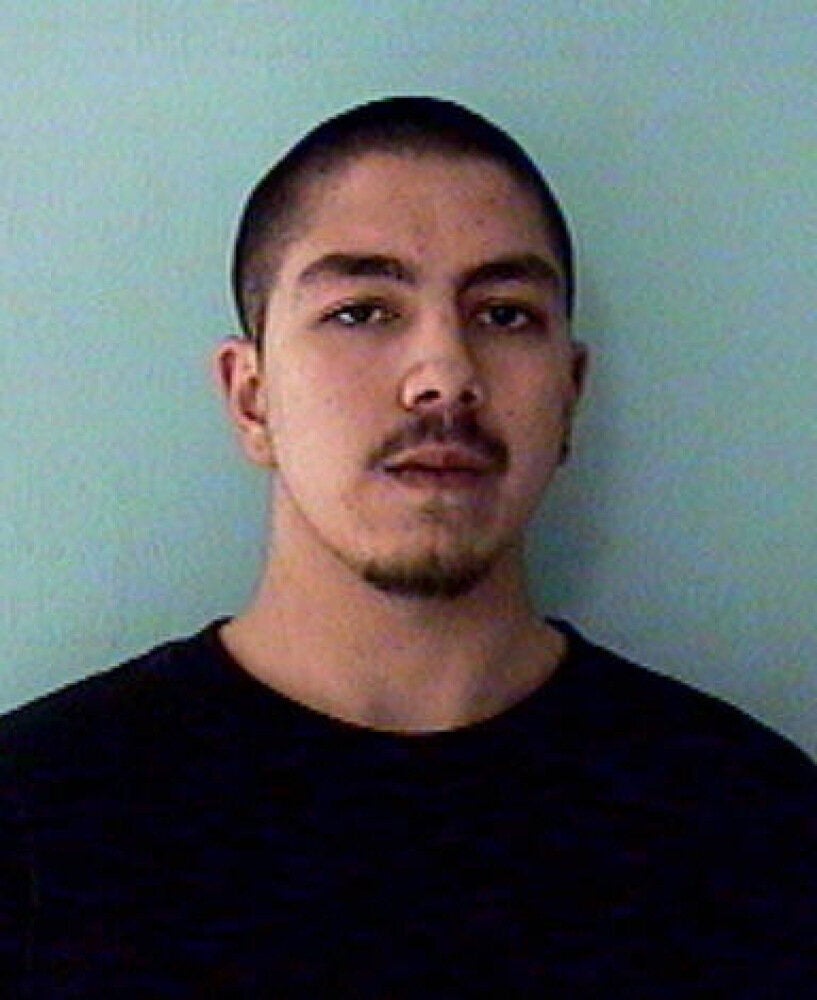 Dumb Crime: Masterminds Need Not Apply