If there's one thing we've learned this week, it's that anyone can get stretch marks. Including supermodels like Chrissy Teigen.
And you know what else? There's nothing wrong with that! Stretch marks are a natural occurrence, and they're nothing to be ashamed of.
If you don't believe us, just have a look at some of the photos below, in which women all over the Internet are sharing their marks with the hashtag #LoveYourLines as a way of proving to the world just how beautiful they are.
These photos are proof that stretch marks are symbols of life -- they represent the changes your body goes through during puberty, pregnancy, weight gain and loss, etc. They also prove that women (and men) with stretch marks are beautiful, despite what our perfection-obsessed society might think. (But what is perfection, if not just a arbitrary definition created by society and the media?)
And as this photo perfectly illustrates, stretch marks are just plain badass.
With this hashtag, women have a platform to show off their beautiful bodies, stretch marks and all, and it's awesome. So, to all the women out there, we say, keep loving your lines! They're gorgeous, just like you!
Check out more stunning photos from the movement below: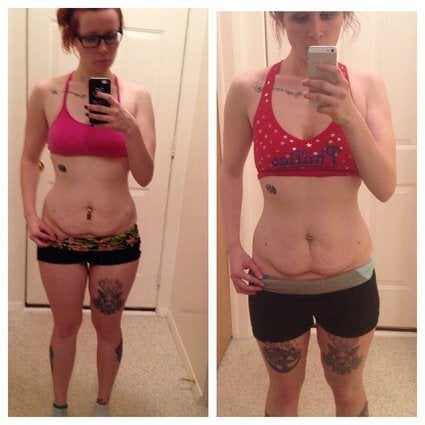 #LoveYourLines