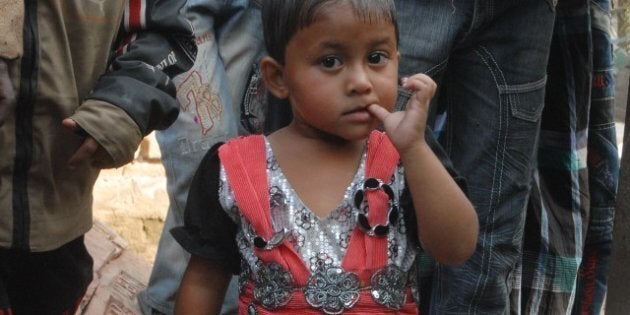 Today is an amazing day. When I was a little girl, I was happy to see my grandfather giving flowers to my grandmother, and my dad giving flowers to my mom. Even I got flowers and thought, "what a good day to be a girl!" As I grew and matured, I had the honor of meeting many wonderful, talented and generous women who helped me love this day even more.
About a year ago, I learned about another extraordinary woman: Iris Sipolski, a mother who gave up her dreams to fight for her son Kurt's life as he suffered through the agony of polio in the 1940s. Through Kurt's book, Too Early for Flowers: The Story of a Polio Mother, I learned about a time when this horrifying disease was killing thousands of children. I immediately felt the need to take a stand and help spread awareness among my generation which, like me, has little knowledge about this devastating disease. As an artist whose instrument is story telling, I have made it my goal to develop a film to shed light on this profoundly moving story. The more I learn about how polio still affects the world today, the more determined I am to continue to fight.
It was amazing to see that there were only 223 cases last year, compared to an estimated 350,000 cases in 1988. Today, polio mainly exists in just a few final reservoirs in Pakistan, Nigeria and Afghanistan. The world is closer than ever to eradicating polio because of the women who work fearlessly in far reaches of the world to end this crippling disease forever.
Women play a key role in frontline vaccination and social mobilization efforts, and are essential to gaining the trust of local communities. They often have to work under extremely dangerous conditions, including the threat of violence. During immunization campaigns, thousands of female volunteers and frontline workers, known as Lady Health Workers, go door-to-door to deliver the polio vaccine to millions of children. By going into homes and talking to mothers, female health workers are able to reassure worried parents about the safety of vaccines. In places like South Afghanistan, where cultural norms prevent men from entering homes, female vaccinators often make the difference between a closed or opened door.
Women leaders also play an important role in breaking down barriers to reaching children with vaccines. In Pakistan, Aseefa Bhutto Zardari, daughter of President Asif Ali Zardari, was the first child in the country to receive the polio vaccine and has since made eradication her personal mission. As the face of Pakistan's eradication campaign, she speaks out against dangerous misconceptions and inaugurates vaccination drives. Shahnaz Wazir Ali, Special Advisor to the Prime Minister, spearheads Pakistan's polio eradication efforts and Suraya Dalil, Afghanistan's Minister of Public Health, sits at the helm of Afghanistan's program. The Federation of Muslim Women's Associations in Nigeria (FOMWAN) helps ensure community support for protecting children against polio. Last year, FOMWAN mobilized 313 schools in anti-polio efforts and participated in 76 ceremonial events that reached more than 4,000 women.
And we absolutely cannot forget the hundreds of thousands of dedicated mothers who work tirelessly to ensure all children, not just their own, receive the protection from polio that they deserve. This includes Mama Josephine, a 28-year-old mother of three who volunteers as a vaccinator in the Democratic Republic of the Congo. She cannot afford transportation, so she walks more than six kilometers, carrying her own little boy, to deliver the polio vaccine to children in her community.
I consider myself incredibly lucky to live and work in places like Canada and the U.S. where polio no longer threatens to rob the livelihoods of innocent children. As a young woman, I stand behind the women around the globe who are leading the charge against polio and working relentlessly to achieve a polio-free world. As mothers and women from local communities unite in the fight against the disease, we too must take action to protect the lives of children, no matter where they live.
To all members of the global community -- governments, advocates, scientists, international organizations, citizens -- please lend your voice, your hand, your heart, and do your part now to ensure no child is ever again crippled or killed by polio.
I understand and appreciate this day thanks to the incredible role models that I look up to. Today, I want to celebrate the courageous women who have been instrumental in protecting millions of children from polio all over the world. They are my heroes!
I wish that we had more than one official day to celebrate the women who are making this world a better, safer and healthier place. I very much hope that today, all those women get the flowers and recognition they so greatly deserve.