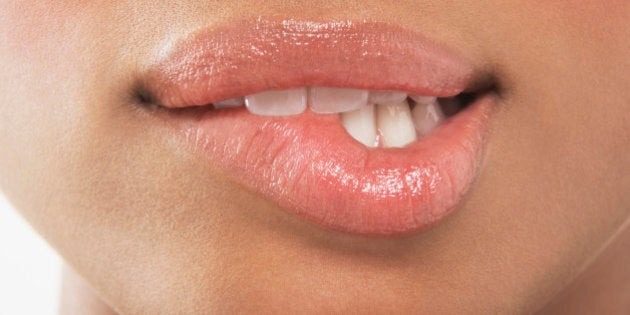 In April of this year, I attended the Toronto International Porn Festival . I spent a few hours watching films -- and clips of films -- curated from the last ten years of feminist pornography. I am not a consumer, but I figured any sex educator worth her salt should dip in every now and again. I'm glad I did: There was fun; there was joy; and consent was the order of the day.
My views of pornography had evolved over the years. Consumer prevalence remains high. An article in the Canadian Journal of Human Sexuality, reports that, when asked about their recent online solitary arousal experiences, 91.7% of the men interviewed said they had watched sexually explicit videos involving men and women; and 47.4% of the women.
The sample: 239 young adults at a Canadian university. Current mainstream heterosexual pornography, where the scenes are rough and misogynistic, appeals particularly to young adult males. While they work for self-pleasuring, they are not so good at helping men learn how to be good lovers.
There is quite a difference between what one considers to be great sex and popular depictions of sex aside from pornography. On TV doc-and-police shows, the scene goes straight from the mutual recognition that two people want to get it on, to ripping off each other's clothes at the nearest opportunity. No slow build and little context. And standard, gorgeous bodies.
In the new TV series, The Good Fight, so far, there is only one loving, ongoing intimate relationship - Maia and her wife - and sadly, their sexual intimacy gets splashed all over the Internet in retaliation for her father's Ponzi scheme. Maia's mother has a long-term adulterous relationship with her brother-in-law. Lucca the lawyer, (remember her from The Good Wife?) seems to be as cold blooded as The Good Wife's Kalinda. Diane Lockhart sleeps with her ex-husband, which she says the next morning, was nice, but then refuses to renew their relationship beyond friendship.
Perhaps the lack of relatable intimate relationships is a metaphor for the series' theme of whom to trust. After all, trust is the hallmark of a positive relationship. And from vanilla to kink, consent needs to be the order of the day.
Ricardo contacted me about his newest book, "The Sex Goddess Project". Huffington Post recently interviewed him about it and included some of his photos. I liked what I saw and willingly posted excerpts from his press release on my professional Facebook page.
"If sexual images were food, people would be inundated with cheap junk food. I wanted to create a body of work that offers something more nutritious and satisfying for the health conscious, more discerning palette."
He sent me a preview of photos from his latest book. Lucky me: I had the opportunity to peruse dozens of images of women having a lusty old time doing all kinds of sexual activities in a variety of positions with a variety of partners. These images reminded me of those I had seen at the porn festival - except they are not porn.
Scipio is not producing porn, which he doesn't watch and whose messages he abhors.
"I'm a lover of all things authentic, and porn isn't authentic."
"Women have for too long, and in too many cultures, had their sexuality suppressed - only to be pseudo-released within the stiflingly unkind world of porn. I'm extremely humbled and proud to provide a vehicle for women to unapologetically express themselves with love and authenticity; something porn cannot offer. Sex is way too important to leave in the hands of pornographers."
His photos portray real people of all body types, skin tones, genders and orientations. One of his models said,
"This was important. It was a chance to be an activist in the sensual world. To reclaim sex for the othered bodies. The fatties, the people of color. To call bullshit on the ones who say 'we' don't do this simply because they had never seen it done."
Many of the women in his photos are looking straight at the camera with a huge smile on their face. It is not the come-on of porn: It's "Look at me; I am having such a good time". Most of the focus is on their pleasure.
To be honest, I did not get a buzz from the photos; my pleasure as a viewer was aesthetic and political.
His models understand this:
"Let's just say that the bloom is beginning to fade. I'm a 51-year old woman who is 150 lbs overweight... After Ricardo asked if I would be photographed for his Sex Goddess book, I realized that showing the inner me - the one who loves sex and feels that it is her special, healing gift - should be shown in full daylight. Yes, I'm fat. Yes, I'm older. However, I don't want to be shamed into feeling badly about my body because our culture deems it 'ugly' or 'gross' to be sexual if you're of a certain age and size..."
I am looking forward to seeing the rest of the collection. The book is not available to the general public - just to Scipio's supporters and those who collect his work. However, in order to showcase the "ethos" of the project, he is planning an invitation-only online gallery screening for Canadians on May 20 and 21. Anyone can request an invitation. I recommend that you do.
Popular in the Community