I'm often asked what we can do to reach true equality -- a world where women and men were equally represented in everything from government to business.
If I had to pick one single thing we could address, I'd say confidence. Simply put -- men have it. Too often, women don't.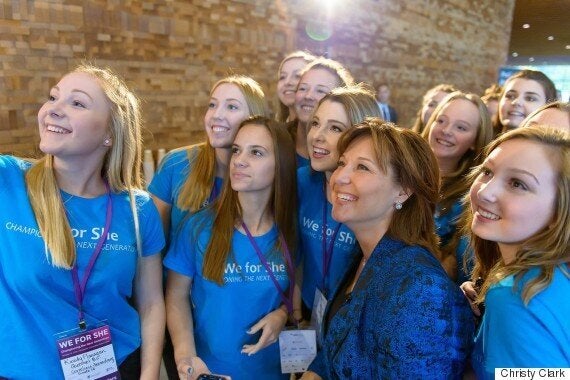 It starts very early. When I was growing up, we didn't have a lot of mentors or even positive role models, showing us that women could compete and win in any field they chose.
For me, the role model I did find was on TV -- Mary Tyler Moore, who played a woman in a male-dominated industry who succeeded on her terms. She gave me confidence that I could do the same. But then as now, she was the exception, not the rule. And that's a shame, because it undermines confidence.
I see this when we're talking to bright, accomplished women about running for office. Women who could make a real difference in government.
We've had some success moving towards equality in government. Forty per cent of my cabinet is made up of women, as are 50 per cent of the civil service, including a woman at the head. The speaker of the legislature, chair of our government caucus and the head of BC Hydro - all women. And every single one of them is in that position because they deserve to be.
In business, government, or anything else, it starts with giving young women the confidence that they can compete - and win.
But when I approach women and ask them to consider running for office, they say, "I don't know."
They worry they don't know all the answers to every question, about their other responsibilities to their family and job, and they worry that someone else would be better suited or more qualified. They don't have confidence in themselves.
When I ask a man, they say "it's about time." They can't believe it took us so long to ask.
Confidence matters. And if you don't think a premier can struggle with confidence... try standing next to Kate Middleton and not having second thoughts about your appearance.
That's the culture we grow up in. We're bombarded with messages, both implied and overt, that what really matters is how we look.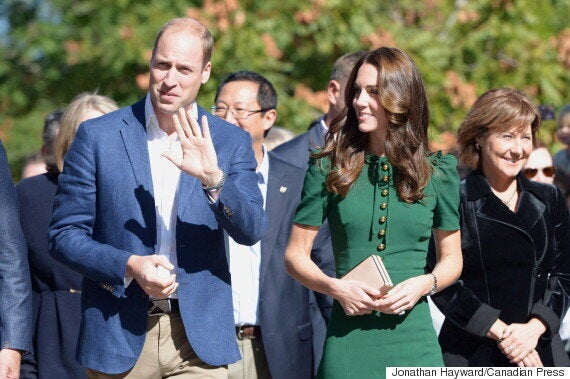 On this International Women's Day it's important to celebrate and recognize successful women. Young women, girls need to see others succeeding in fields that traditionally have been dominated by men.
It's important for young women to see other women in politics and government. It's important for young female athletes to see women cheered in packed stadiums and arenas. And it's important to connect bright, budding young entrepreneurs with mentors who can show them the path to success.
If you don't think there's a barrier, consider this: in the United States, there are more CEOs of Fortune 500 companies named John, than there are CEOs who are women.
Take a moment, and let that sink in.
We can connect young businesswomen with the support, experience, and knowledge to help reach the next level. Or, we can encourage more young moms to name their daughters "John."
In business, government, or anything else, it starts with giving young women the confidence that they can compete -- and win.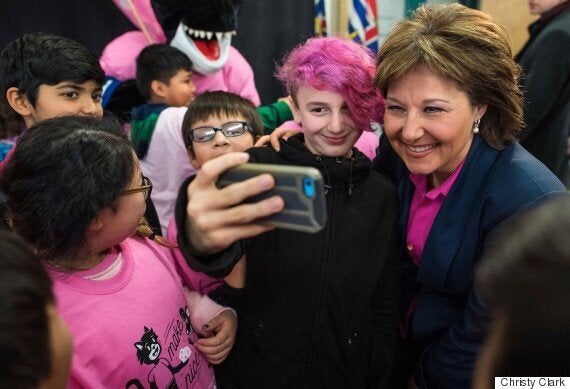 This is important, because we're all better off when women succeed. Not because women are better at making decisions than men, or that women care about different things than men.
It's important because women bring different experiences to the table. Whether that's the cabinet table, or the boardroom of a company responsible for thousands of jobs -- I think you'd want the benefit of the biggest range of experience you can possibly get.
We need to work together to make sure the next generation of young women have the confidence to know they have the same opportunity -- and the same right -- to find a seat at that table.
Follow HuffPost Canada Blogs on Facebook