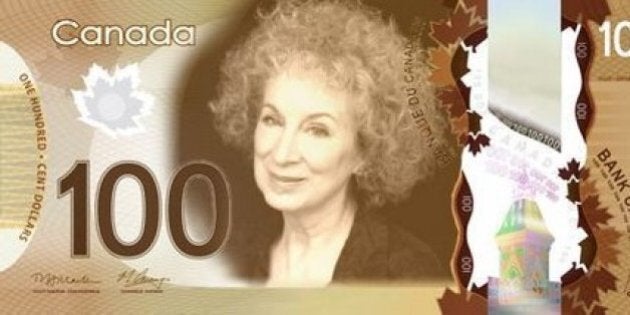 The Bank of Canada wants Canadians to help it design a bank note to celebrate the 150th anniversary of Confederation.
This may finally be an opportunity to put Canadian women on the country's money.
The bank has issued a call out to Canadians to "propose ideas for the design of a new bank note," according to a Friday news release.
There are two requirements: designs must adhere to the bank's principles for how bills appear, and they have to represent the 150th anniversary of Confederation.
That makes things a tad narrow when it comes to women — especially given that the "Fathers of Confederation" are credited with founding this country.
But there are plenty of Canadian women who ought to be eligible to appear on bills, and just because it's Canada's birthday it doesn't mean they can't be considered alongside the fathers.
Victoria-based historian Merna Forster has long worked to highlight women's contributions to Canadian society.
Last year she started a Change.org petition calling on the Bank of Canada to put women on bank notes.
Here are a few ideas that the website helped to generate.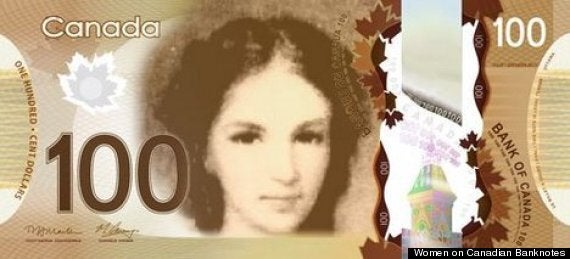 She walked over 30 kilometres to warn British commander James FitzGibbon of an imminent American attack at Beaver Dams during the War of 1812. FitzGibbon and the British later forced the Americans' surrender. Surely Canada wouldn't be the same without Secord's contribution.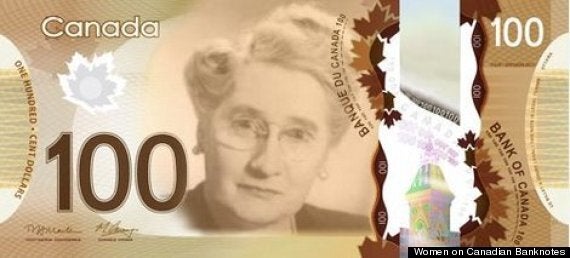 She was the first female ever elected to Canada's House of Commons, blazing a trail for all women who would come after her. She'd be a forward-looking option on Canada's 150th birthday.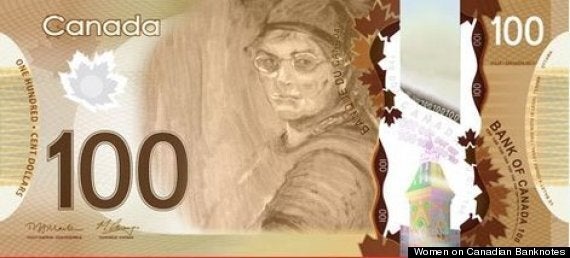 One of Canada's most famous artists has helped raise awareness of First Nations on the Pacific Northwest through some incredible paintings that depict the region's unique geography and culture.
Here are some more suggestions that people have made for putting Canadian women on the country's money: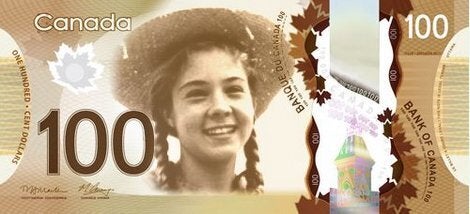 Women Who Could Be On New Canadian Bill


Popular in the Community