Women's Health magazine shared their New Year's resolution with readers, and that's to officially drop two common phrases from their covers.
In a letter to readers on Tuesday, editor-in-chief Amy Keller Laird declared the mag will stop running the tagline's "Bikini Body" and "Drop Two Sizes," based on the request of readers. Laird wrote:
"You told us you don't love the words shrink and diet, and we're happy to say we kicked those to the cover curb ourselves over the past year. But we're still using two other phrases—"Bikini Body" and "Drop Two Sizes"—that you want retired. Since our goal is always to pump you up, and never to make you feel bad, here's our pledge: They're gone. They'll no longer appear on Women's Health covers."
The news comes after the health glossy asked readers in a recent survey what they would and wouldn't like to see on the front covers of future editions and they pledged to help readers become the best version of themselves in return.
"When one reader said, "I hate how women's magazines emphasize being skinny or wearing bikinis as the reason to be healthy," it became so clear: We never want to be that type of women's magazine," Laird wrote. "So, "Bikini Body," see ya. Wouldn't wanna be ya."
Among the words readers would like to see more often in the pages of the magazines? "Toned," "strong," and "sexy."
Will we also see more diversity in body shapes (and heck, all around) on mag covers in the new year? Fingers crossed. Here's to a healthy and happy 2016!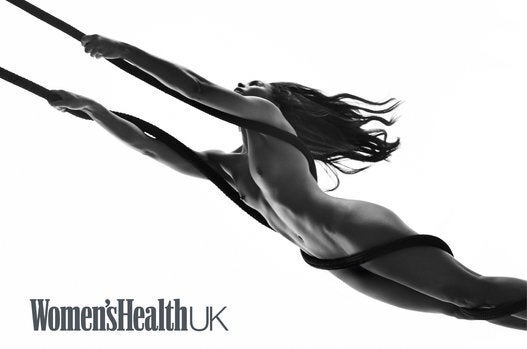 Naked Stars Pose For Women's Health Magazine