On the 2014 runways, we saw tons of different styles, from wide leg to skinny, to cropped and printed, there was nothing boring about these bottoms. For us, pants are just effortlessly chic -- you can wear them all year round and they'll never really go out of style (we like to think they just keep evolving).
We've scoured the internet to find the five biggest pant trends and broke them down below. Plus, we've put together a gallery of some of the best pants you can buy for yourself, so you can jump on the trend bandwagon.
Story continues below slideshow: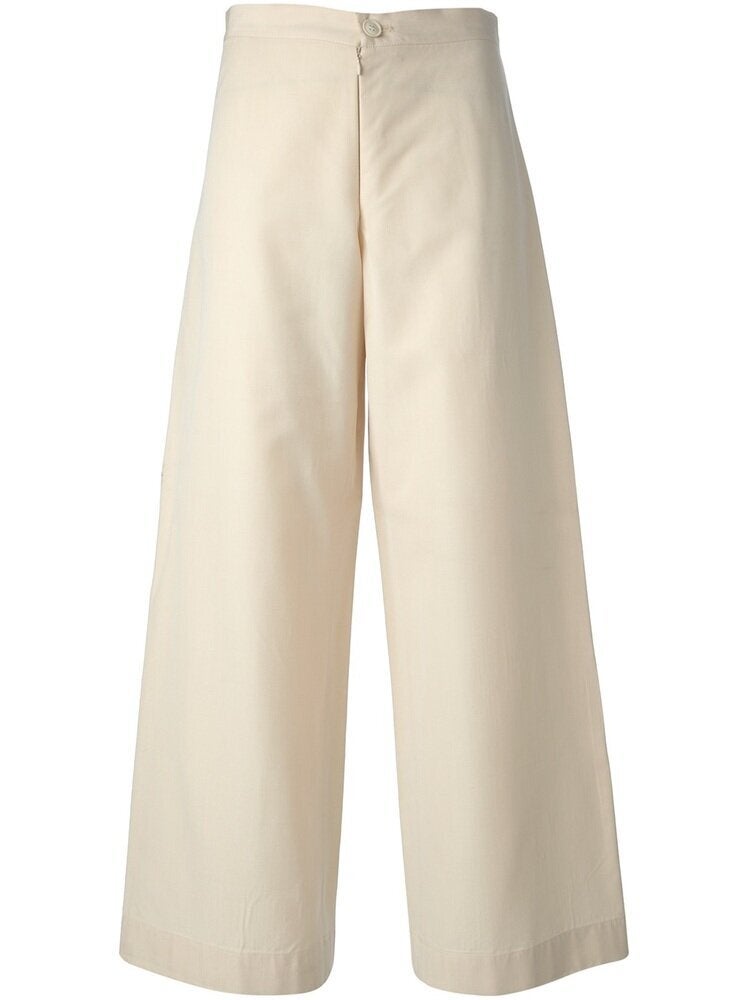 Top 5 Pants Trends
As Seen At: Karen Walker, Charlotte Ronson, Alexander Wang
There's something so effortlessly chic about wide leg pants, and they're more flattering than you might think. It's all about finding the pair that's right for you, whether it's super flowy, pleated, or a little more structured. And because these trousers aren't meant to cling to your legs, they can actually make your limbs look longer by giving the appearance of a very clean and streamlined silhouette.
As Seen At: Missoni, Robert Rodriguez
Another major pant trend was the cropped trouser. The ankle-revealing length is great for transitional dressing (especially from summer to fall) and they're very versatile. Pair them with a tailored button down for work, or with an embellished tank for weekend brunch with the girls. Cropped trousers come in so many varieties -- from loose, to tailored, skinny and structured -- there's surely a style for everyone.
As Seen At: Stella McCartney
Take a cue from the boys and rock a pair of tailored tuxedo pants this year. They're polished and clean, which makes them great for the office or even more formal events (especially when paired with a matching jacket). Plus, the stripe on the side of the legs is elongating -- perfect for petites!
As Seen At: Sonia Rykiel, Reed Krakoff, Givenchy
Though printed pants might seem a little crazy, they're fast becoming staple items in womens' wardrobes. If wearing prints seems a little intimidating, you can try out the trend with something subtle, like small polka dots or muted florals, and pairing them with a simple, neutral top. And if you're a lover of prints, we say, go nuts! Try out head-to-toe matching prints, or even try print mixing, for extra high-fashion looks.
As Seen At: Costume National, Matthew Williamson
The skinny pants trend is here to stay, and we've got no problem with that. We love our skinny pants and plan to keep wearing them, because no matter what we pair them with, they always work.
Popular in the Community