Work-life balance used to be a straightforward concept: you worked during the day and your evenings and weekends were yours. Today however, mobile technology keeps us constantly connected and we are increasingly expected to be reachable and responsive at all hours. In order to promote healthy work-life balance in a wireless world, companies need to create an environment that supports a new model: work-life integration.
Recently, Google announced preliminary findings from a 100-year scientific study aimed at uncovering the science behind work.
Based on two years of data, Google determined that 61 per cent of the 4,000 participants are "integrators" who are unable to separate work from their personal lives. This comes as no surprise; for most people the lines between work and personal life have become so blurred that it's impossible resist the temptation to check email in the evening. After-hours emails have become such a hot-button issue that Google piloted a program called Dublin Goes Dark where employees are required to leave their phones at the front desk before they go home for the night.
Earlier this month, a new labour agreement in France went so far as to impose a countrywide ban on evening emails for employees in the technology and consulting sectors.
While expecting team members to work longer and harder isn't a sustainable solution, neither is going dark at 6 p.m. When supported by the right organizational culture, integrating work and life can actually be a motivating and rewarding way to work.
A Harvard Business Review study noted a flexible work environment that allows employees to work from home is "hugely beneficial to [an employee's] well-being, helps [businesses] attract talent, and lowers attrition." Similarly, a Harris/Decima study commissioned by TELUS found that 67 per cent of Canadians were more loyal to companies that offer a flexible work environment, and 73 per cent of respondents noted that it positively affected their productivity.
Today, smartphones and tablets connected to wireless networks allow us to connect with the people, tools and information we need to do our jobs anytime, anywhere. Flexible working isn't just providing the option to work from home it's creating a culture where leaders empower their teams and trust them to get the job done. Team members are free to choose how they distribute their work hours across the day -- seamlessly integrating work and personal time to create a healthy balance.
At TELUS, we support work-life integration with Work Styles, an innovative program that provides the technology and organizational support for team members to work when and where they are most effective. A team member could start their morning early, break to take their children to school, go into the office for face-to-face-meetings, run some errands, hit the gym and then return home to finish their work day. In the evening they might spend time with friends and family before catching up on emails before bed. In the end, they've worked a full day by integrating work and personal activities in a way that fits with their lifestyle.
Abandoning the traditional workday and supporting work-life integration is a cultural shift that is often not easy for organizations to embrace. For this model to work, there are behaviours to change, management styles to reshape and biases to overcome. However, when work-life integration is done effectively, there are tremendous benefits for both team members and employers. The Harvard Business Review study referenced above also found that those working at home were 13.5 per cent more productive, quit 50 per cent less and said they were much happier on the job.
At TELUS, we've witnessed the benefits of a flexible workforce firsthand. Since 2007, we've seen our employee engagement rise from 53 per cent to 83 per cent -- the highest score worldwide for a company of its size and workforce mix -- according to global HR organization Aon Hewitt. Engagement scores for our mobile and at-home team members are even higher.
As a mother of two, an environment that supports flexible working and healthy work-life integration has helped me excel in my career and as a parent. The lines between my work and personal life have blurred but the freedom to see my kids off to school in the morning or keep up my fitness routine keeps me happier and healthier, and keeping non-traditional work hours helps me be more responsive to fellow team members and our customers. I'm an integrator and I couldn't imagine working any other way.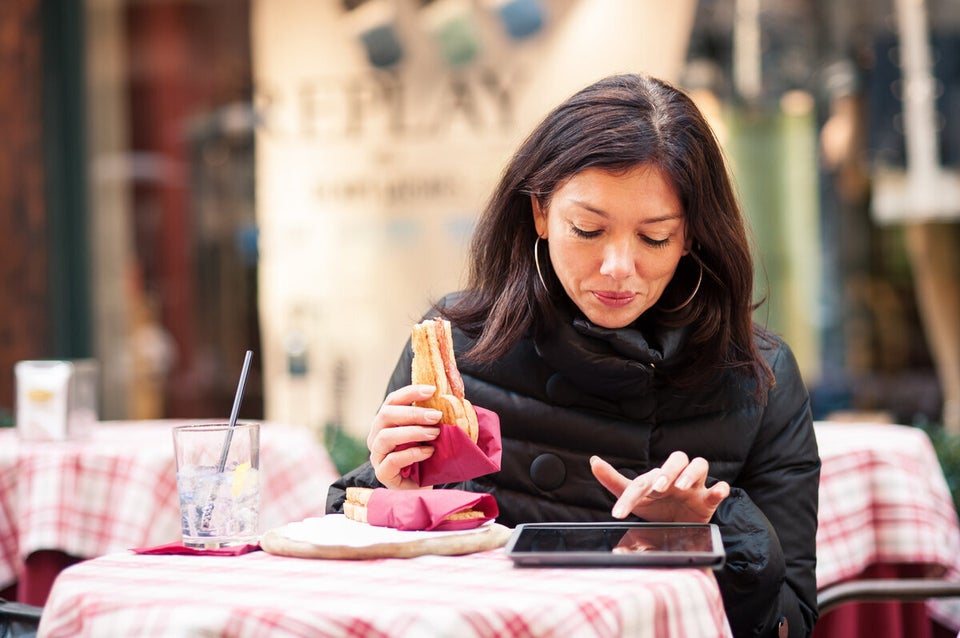 Have A Career And A Life
Popular in the Community