Whistling while you work may not help melt the stress away, but a little mindful breathing does the trick for some.
Approximately 36 per cent of respondents cited work as their "biggest stress of the year," with "Money" coming in second with 21 per cent of the vote. No specifics were provided for why these factors were considered so stressful, but the results aren't too surprising, given past data.
A 2010 Statistics Canada General Social Survey found slightly more than one in four Canadian workers deal with high levels of work stress, with 27 per cent of the workforce (or 3.7 million people) describing their professional day as "extremely" or "quite a bit" stressful.
And the road to work is also often paved with frustration: a separate StatsCan study from early Dec. discovered longer commute times are often linked to increased unhappiness and overall dissatisfaction at work.
"The message to employers is that encouraging flexible work hours or providing time for physical leisure can pay dividends in their employees' satisfaction with life," she said.
The good news is that, for their down time, more Canadians are turning to meditation than medication to unwind, according to the Globe survey. Nine per cent of Globe readers used meditation to relax in 2014, while 40 per cent said watching TV was their way to escape. Only three per cent admitted to using medication to mitigate their anxieties. Raising a glass (14 per cent) and exercise (35 per cent) were also cited among ways to unwind.
"The stress at work causes stress at home, and then the stress of neglecting home affects the person's work performance and further increases their stress at work," she said.
Callahan suggested depersonalizing work grievances, limiting at-home work stress talk, and partially disconnecting from professional devices can help minimize the weight of a daily stress cycle.
Finding a work-life balance isn't just limited to moving your smartphone away from your pillow to your nightstand, it's also an effort strengthened by consistency and establishing a slow-down routine.
How do you unwind at the end of a long day? Share your wisdom in the comments below: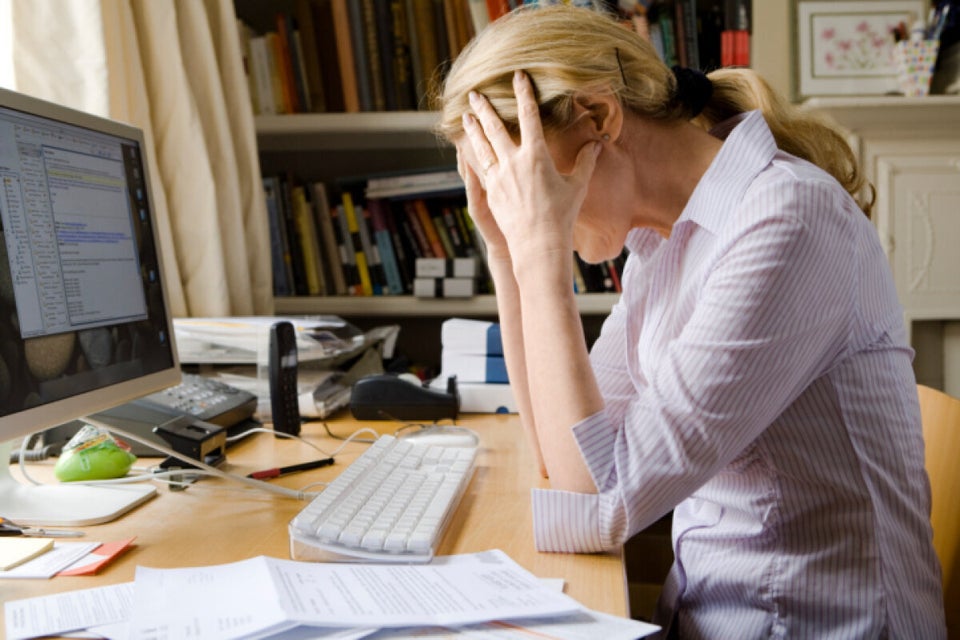 7 Tips for Managing Work Stress When You Get Home