When parents feel frustrated with a fussy kid, they give a time out.
When sports teams are under the crunch, they call a time out.
And when you're feeling the pinch at work, yoga expert Rachelle Wintzen wants you to take a time out. Preferably two, if your schedule allows it.
"Take this time to step away from your desk, go for a little walk, walk up and down a few stairs to get the blood going," says Wintzen.
You might argue that you've got too much on your plate to take a walking break, but Wintzen says the time out — no matter how short — can leave you feeling refreshed and recharged, which means a more productive you.
For more on how to take this break to the next level in times of extraordinary stress, listen to what Wintzen has to say in the video above.
"2 Minutes To Transform" is your guide to small but meaningful changes for a better you. Experts share their tips to transform your life at home, in the office or while you're on the go -- all in under two minutes.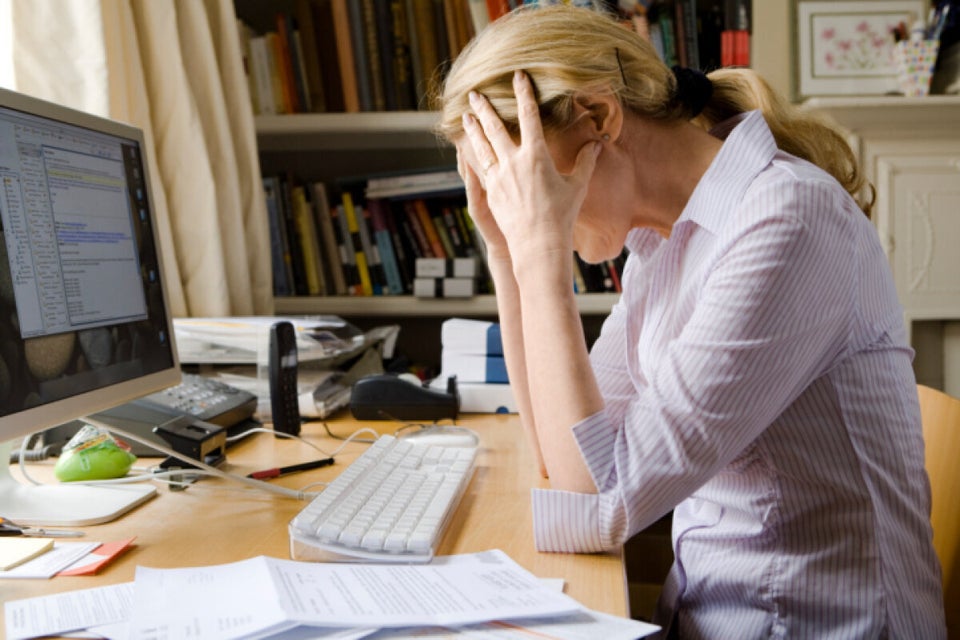 7 Tips for Managing Work Stress When You Get Home