The right to choose is at the heart of any democracy. Whether electing a mayor, prime minister or the leadership of a union, the will of the people must be respected.
For too many Canadian workers, however, that kind of choice can too easily be taken away, and that weakens all workers.
The strength of the labour movement, after all, is the ability of workers to set the course of their own bargaining unit based on the wants and needs of the members who were there, and the needs of their families and communities.
When all workers can do that, their collective voice and power is stronger.
When threats and intimidation prevent workers from speaking their minds or making decisions that reflect their needs, however, the labour movement as a whole is compromised. Unions are rooted and based on democratic principles and the aspect of asserting workers' power in the struggle. When those principles are lost or not adhered to the needs of Canadian workers are compromised.
All workers pay the price when that happens.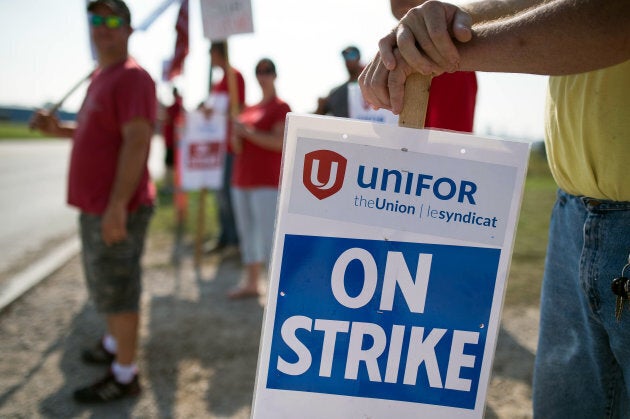 It is simply not acceptable for a union to place locals in trusteeship to quell dissent. As a labour movement, we cannot stand by and watch as local offices are seized, assets liquidated and the funds turned over to American parent unions.
We are seeing these kinds of threats and intimidation right now with hotel workers in Toronto, who watched as their local leadership was removed from office, despite repeated democratic membership votes to reject trusteeship that the United States based parent union has now placed the local under.
Elected shop stewards, some who served their co-workers for decades, have been fired. The local office and assets have been seized, and the locks changed. These workers at UNITE HERE Local 75 have said enough is enough and are seeking to join a Canadian union. For the members of Local 75, the issue is about rights and autonomy to make decisions in the best interest of Canadian workers.
The thing is, for years these workers were dedicated to their American union, and proud of its heritage. I get that.
I began my involvement in the labour movement as a proud member of a U.S. union, the UAW, the same union my father belonged to. I was raised in that union. As child, I went to meetings and rallies with my father. I attended UAW summer camps.
The time had come to set our own course.
Despite that proud history, when Bob White led the Canadian Auto Workers out of that union more than 30 years ago, I was proud to move with him.
The time had come to set our own course. Later, we joined with the Communications, Energy and Paperworkers Union of Canada, made up of other unions that had split from their American parents, to form Unifor.
I say all this to show that I know what it means to switch unions. I know how difficult it is, but how necessary it can sometimes be.
The Canadian Labour Congress has rules about how workers can switch unions, should they choose to do so, such as when leaving an American union for a Canadian one. The problem is the rules are useless, mostly because the US unions that are also part of the CLC don't want them to be workable.
As we saw with the Amalgamated Transit Union last year, and we are seeing with hotel workers in Toronto and Mississauga right now, American unions are not shy about using heavy-handed tactics to keep the Canadian locals under their control.
The more they can intimidate their Canadian branches to toe the line, the less likely are Canadian workers to exercise their right to make the democratic choice to switch unions.
More and more, workers in Canada are seeing that they need to be free of the American unions.
Maybe it's just me, but I think the American unions interfering in the affairs of Canadian workers would be better off spending their time at home pushing back against so-called right to work laws spreading rapidly across the U.S., rather than trying to force compliance and unity from Canadian locals.
It is because of these kinds of bully tactics that Unifor decided a week ago to leave the CLC. It was not an easy decision, and was a long time coming.
Someone needed to stand up to this sort of behavior and for the right of all Canadian workers to be represented by the union of their choice, free of fear and intimidation. As Canada's largest union in the private sector, Unifor took that stand.
More from Jerry Dias:

Corporate Greed Is Already Out Of Control In 2018

It's Good To See Government Flexing Its Muscle To Boost Aerospace Jobs

It Was A Brutal Week For Newspapers. It Doesn't Need To Happen Again
No worker can, or should, respect a local leader who surrenders too easily to leadership that does not understand the reality of the situation in this country, or the priorities of workers here.
More and more, workers in Canada are seeing that they need to be free of the American unions, and set their own course for the future.
Just 40 years ago, some 70 per cent of unionized workers in Canada were members of an international union, by which I mean American. Today, only about 20 to 25 per cent belong to an international union.
To those who have made the switch, and continue to do so I say, welcome home.
Follow HuffPost Canada Blogs on Facebook