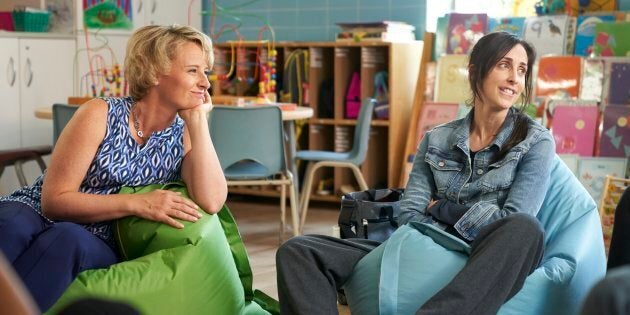 A toddler screams as his mother (also screaming), tries to clip his fingernails.
With a shriek and a giggle, the toddler sends his tablet crashing through a shower stall, where the naked, harried mother is rinsing her armpits and crotch. The mother, now out of the shower and wearing only a housecoat, eyes the clock and a bottle of wine as The Wiggles' classic "Romp Bomp A Stomp" blares in the background.
If you're the parent to a young child, we may have just described a typical morning in your life, albeit probably not the morning you're likely to describe on Facebook.
But this opening montage in Season 2 of CBC's "Workin' Moms" perfectly captures the chaos of parenting a toddler. The same brutal honesty that made Season 1 so compelling (the breast milk stains, the crying in the boardroom, the postpartum depression), is back, and it's pushing even more boundaries.
"We really went there," Creator and Executive Producer Catherine Reitman, who also plays the character Kate, told HuffPost Canada.
"I'm prouder of Season 2 than I am of Season 1."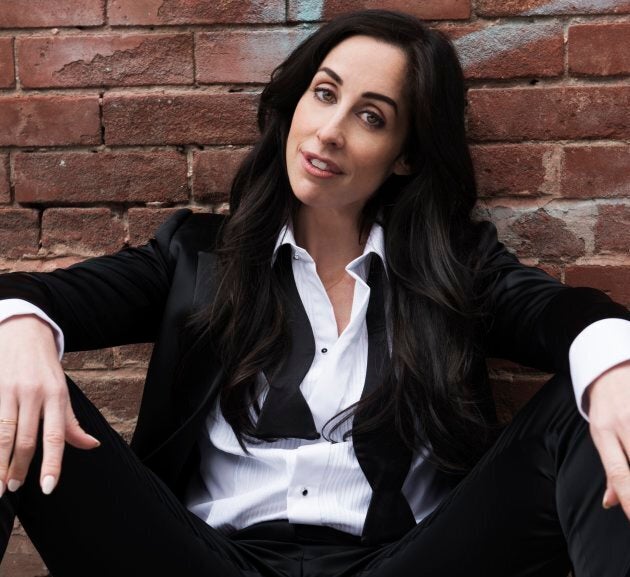 The new season of "Workin' Moms" starts Jan. 9 at 9:30 p.m. EST. As the show enters its terrible twos, Kate, Anne (Dani Kind), Frankie (Juno Rinaldi), and Ian (Dennis Andres) deal with toddlers, tantrums, careers, and competing responsibilities as they try to "have it all" while attempting to keep their relationships and friendships intact.
But first, fans get to enjoy a special prequel on Dec. 19 at 9:30 p.m. EST. The flashback episode takes us to 2005, before the moms were moms, and to Anne's wedding. It also stars singer-songwriter Jann Arden.
It was important for Reitman to remind viewers of life before kids, she said. Being a working mother is hard, and sometimes all it takes is a song, a phone call from an old friend, or an article of clothing to take you back, Reitman said.
"We all have something that reminds us of who we were back before fear was 60 per cent of our life. Back before responsibility got its deadly grip on us," Reitman said.
It was also important for Reitman to show the foundation of Kate and Anne's friendship, she said, as this and other relationships become the cornerstone of Season 2.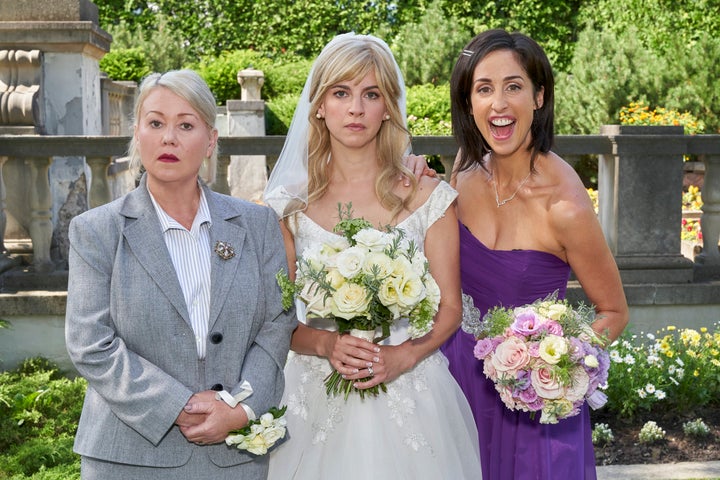 The honesty that drives "Workin' Moms" comes from Reitman's own life. She's a mother to two sons, ages four and 16 months. When her oldest son was six weeks old, Reitman (who was living in Los Angeles at the time), shot a film on location in Philadelphia on her first Mother's Day.
"I was surrounded by these male comedians who were sort of teasing me, and I broke down and cried," Reitman said.
On the phone later that day, simultaneously laughing and crying over what had happened, Reitman and her husband Philip Sternberg (who now plays her husband Nathan on "Workin' Moms" and is an executive producer), thought they had the premise to a potentially ground-breaking show. Why, Reitman wondered, was no one else telling this story when so many women were going through the same thing?
"I was also riddled with postpartum depression, which no one wanted to talk about in my mommy group," Reitman said.
The day before the show got picked up as a series, Reitman found out she was pregnant with her second child. Five weeks after her son was born, she moved her family to Toronto. And when he was three months old, she started production.
If Season 1 ended on a slightly depressing(ly real) note about the notion of "having it all," with Kate forced to choose her sick son over her promising career, Season 2 will be about moving forward after the initial shock of returning to work with a young child wears off, Reitman said.
"You have certain days where you feel like you're winning and certain days where you feel like you're losing... with every high usually comes a sacrifice. And that doesn't change in Season 2. You learn to operate with those sacrifices," Reitman said.
Part of that moving forward will be a deep exploration of the relationships a working parent can so easily let slip, Reitman said.
"You don't have as much time, love, energy, grace, to give the friendships, the husbands, the jobs, the kids — all the many relationships that are under the umbrella of 'having it all,'" Reitman said.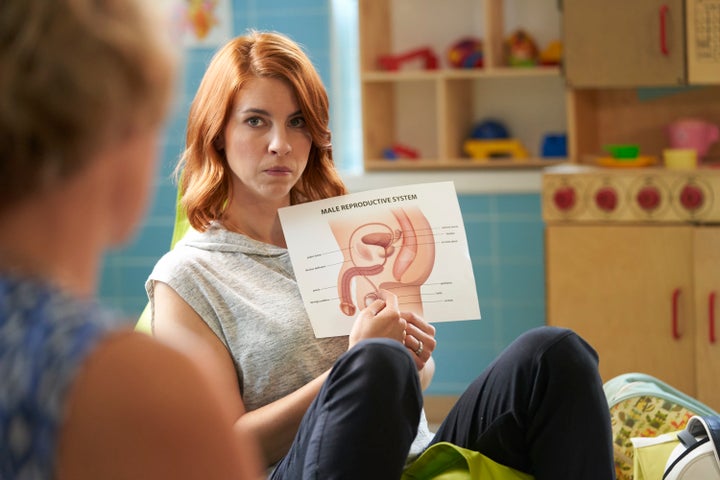 The character Anne, who is Kate's best friend on the show and mother to two girls, is the embodiment of the friendship Reitman says she always wanted but never had.
"I think for most working mothers it's nearly impossible to maintain a lot of healthy friendships, so it's a character that I thought would be so satiating to someone at home trying to have it all and feeling like she doesn't have a sounding board that isn't her husband that can be really candid with her," Reitman said.
Reitman said she doesn't like giving advice to other working moms, since she hates receiving it, but she suggests taking things day by day, and to be forgiving and loving to yourself.
"There's a different expectation, not just on mothers, but on women," Reitman said.
"We're expected to do it all, to have it all, and look good through the process and have a smile on our face, and that's not always the case."
Popular in the Community