In the same meeting that we agreed on an aggressive growth plan for the coming year, I told our board of directors that I was expecting. I then told them I was only taking six weeks leave from my role of COO, explaining, "I didn't get top marks since junior kindergarten to step back at this point in my career."
The role of the working mother has come a long way. Jacinda Ardern, the Prime Minister of New Zealand, brought her baby to the United Nations. Karina Gould, Canada's Minister of Democratic Institutions, regularly brings her baby with her for votes in the House of Commons. This amazing evolution in workplace norms means managers must have a whole new level of conversation with their expecting employees.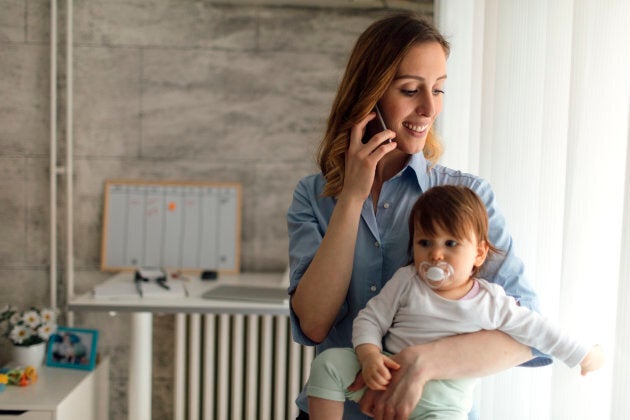 Right now, the privilege of remaining professionally engaged while a new mother is largely limited to those in positions of power. As COO of a Toronto tech start-up, SoapBox, I, like Ardern and Gould, could set the standard for my maternity leave while still progressing in my career.
But it's not always that easy. In a Wired article, data scientist Eliza Khuner described Facebook's unwillingness to accommodate her desire to work from home or part-time. She had to choose her baby or work. She chose the baby — and Facebook lost out on a talented employee.
Intuitively, many of us have suspected for decades that having children can setback our careers. Henrik Kleven, an economist at Princeton University, backed this up in a 2017 study. Coining the phrase, "the motherhood penalty," Kleven showed that when a woman has her first child, the significant gender wage gap begins for professionals.
Like Ardern and Gould, I didn't have to choose. I could be a mother to a newborn and a professional. But this took vulnerable and collaborative conversations with my boss and my team to get the accommodations I needed.
I was worried about my emotional health and feared how I would feel once I was a mom and back at work. With this information, my boss felt free to check in on me to see how I'm feeling. Just that acknowledgement makes me feel supported and cared for at work.
I also feared I wouldn't be able to stay relevant and that my business partners and board would question my ability to continue in my role. With my fears on the table, we could find a way to keep me involved while also giving me space to take care of my health and family.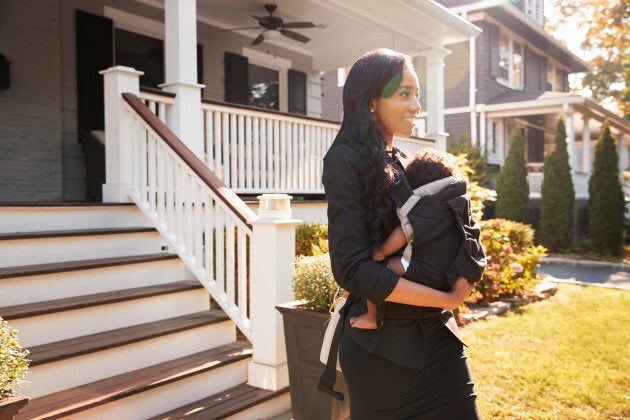 Being out of the loop for six weeks, six months or a year would mean a significant ramp-up for anyone. To stay in touch while I was out of the office, I had my teams update me once a week and had calls with my business partners. This helped me jump back in on my return.
I needed to arrive later or leave early so I could be with my daughter. Having an open conversation about why I needed a more flexible schedule made others more understanding of changes. It also meant I didn't feel apologetic for the lack of face time I had in the office. Everyone knew why I wasn't present and that I was still doing my share.
And conversations were about more than accommodating me. I hired two new people to my team at seven months pregnant and I needed to push them to talk about how having their manager gone in their first few months would impact their on-boarding and what they would need to be successful.
This shouldn't be a privilege for women who make the rules. For it to become normal for all women to keep their career moving forward after they have children, support needs to come from managers. Addressing an employee's biggest fear is the most direct way for managers to shape a positive working experience. Ask them: what are you most afraid of? What schedule adjustments do you need? And how do you want to stay in touch while on leave?
Managers wanting their expecting or newly returning employees to continue to be productive members of the team will need to open a new avenue of conversation or risk losing them. My hope is that these conversations become the new normal so that all women can have the same opportunity I did.
Have you been affected personally by this or another issue? Share your story on HuffPost Canada blogs. We feature the best of Canadian opinion and perspectives. Find out how to contribute here.