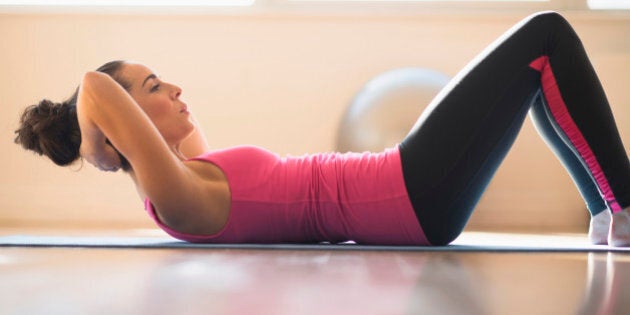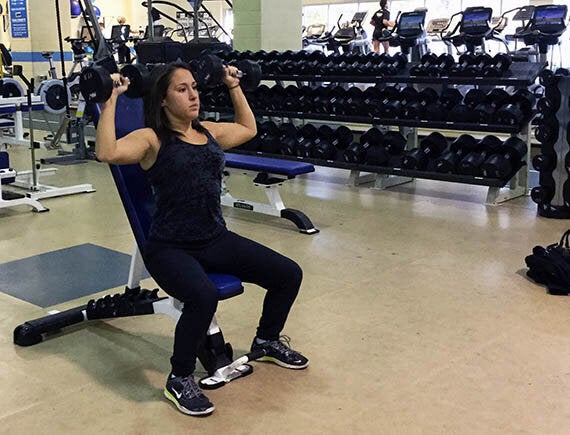 When you're down and want to be alone, there is nowhere else better to be than blasting your favourite music through your iPod and breaking a sweat at the gym. You can socialize if you are in the mood, or block out the world and focus on yourself. Going to the gym and exercising is not only good for your physical appearance but for your mental state as well.
There are many days that I want to just stay in bed and sleep but I push myself out the door to the gym and I feel like a whole different person afterwards. When I was at my lowest mental state and 100 pounds overweight, it was hard to even walk through the doors to a gym. I was completely out of shape and had no idea what to do.
Choosing a gym was tough because I felt judged. I didn't want to go to a gym where everyone is stick thin and the men look like they are on steroids. I also didn't want to go to a gym where I knew a lot of people, so that was a factor as well.
I ended up choosing my local community centre's gym to start my transformation. I was comfortable there because the average age was 70 and I didn't know a lot of people there so I wouldn't feel judged. I was too ashamed to even ask for a beginner's consultation, so like everyone starting in a gym that has no idea what to do, I got on a treadmill and started walking. I barely lasted 20 minutes at a slow pace. This was a sign. I had to do something about it.
After a couple months, I gained some confidence on the cardio machines and wanted to learn how to use weights. My brother's friend owned a gym called Vaughan Strengthening and Conditioning and he offered to give me a good deal on training. I still felt embarrassed of my body and didn't feel comfortable training with him, so he introduced me to his partner Jon. I felt comfortable with him, so Jon became my trainer.
It is important to make sure that you are fully comfortable with your trainer. I met with Jon twice a week and I remember he worked me so hard that I threw up on my first two sessions. I was so out of shape but I know I had to push through. He taught me how to lift weights properly, he worked on my conditioning and showed me that I was stronger than I thought. Mentally and physically.
My trainer gave me confidence and I continued to shed weight and gain strength. During my sessions with him, I blocked out all of my problems and focused on my goal. He was there for me to push me through the hard times and continue to achieve my dream. I needed Jon to show me how to achieve my fullest capability. He made a huge difference in my transformation.
Now as a trainer myself, I find it so satisfying when I help my clients reach their goals. I am there to support them, to push them when they need it, and to help them through the entire process. It isn't just about the physical aspect; it's about the mental part too. A lot of people find it hard to even get started into working out, but once you start seeing the results, it is as addicting as a drug.
My life changed when I started working out. The gym has become my sanctuary and making that decision to start was the best thing I have ever done.
Popular in the Community