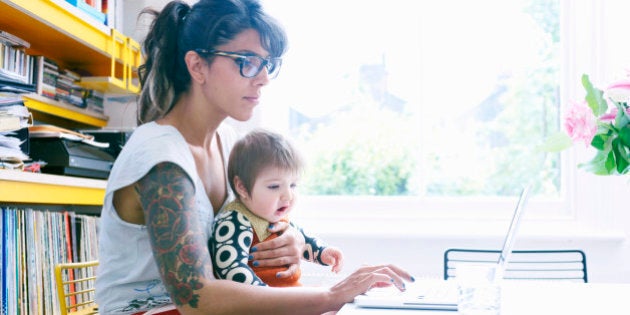 Results of a recent Stats Canada survey might surprise parents. Canadian moms and dads who work outside the home are overwhelmingly satisfied with their work-life balance. And they are particularly happy in five provinces.
The 2012 General Social Survey revealed that three out of four parents -- that's 75 per cent -- were either satisfied or very satisfied with work-life balance. When broken down by sex, dads were happier at 78 per cent than moms at 72 per cent.
So where are we the happiest? These five provinces came out on top.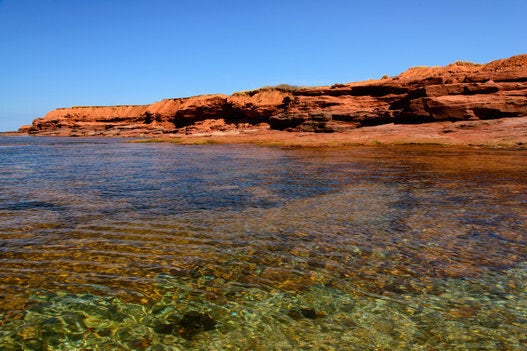 5 Provinces With Best Work-Life Balance For Parents
At the very bottom of the list is Manitoba, but even these moms and dads aren't miserable. Here, 70 per cent of parents claim to have work and home balanced out in a satisfactory fashion.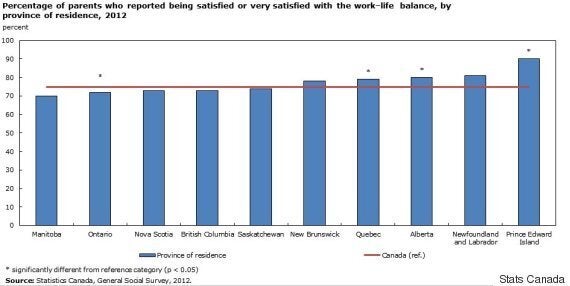 Some other interesting statistics that came out in the survey include:
1. Parents feel more balanced if they have a partner.
Only 67 per cent of single moms and dads said they felt balanced, compared to 76 per cent of parents with a partner present.
2. Parents with younger children feel higher rate of work-life balance.
Seventy-seven per cent of parents with children aged four and under were satisfied while 72 per cent of those with kids older than five felt balanced in life.
3. Managers feel the least satisfied with work-life balance.
Of the occupations listed, those employed in processing, manufacturing and utilities were most satisfied (87 per cent). Only 72 per cent in management felt they had a good work-life balance.
4. Shift workers are less satisfied.
Less than 70 per cent of those who work shifts felt they had a good work-life balance. But 77 per cent of those with a regular working schedule felt balanced.
While this survey may indicate that parents feel satisfied, another 2012 survey indicated that feelings might not match reality. According to a Carleton University study of 25,000 Canadians working full-time, 50 per cent take work home while most respondents work more than 50 hours. And 60 per cent of those surveyed felt high levels of stress.
How do you feel about your work-life balance?