After much teenage and young adult trial and error, at a certain age most young adults realize what works for them (and what doesn't) and settle into a defined style by their mid to late 20s. We also become acutely aware of how to dress for particular situations. My team and I at Notable.ca outline five scenarios, each of which calls for a very distinct style. These include: the workplace, after-work events, charity galas, a Saturday night out, and Sunday. While everyone has their own style that makes them unique, one thing every young professional should know is how to dress appropriately given the situation. Last week, we outlined workplace style. This week, we turn our attention to the after-work networking event.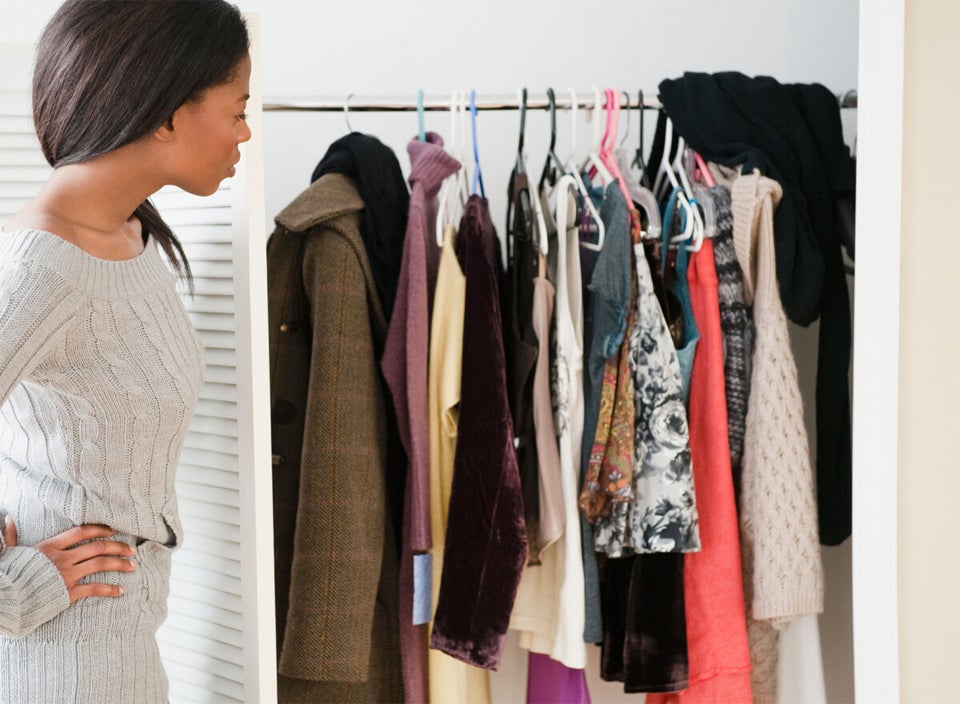 AFTER-WORK STYLE TIPS
Business Attire/Business Casual
A common grievance among young professionals is that dress codes sometimes confuse them. It is a safe bet, however, to assume that most networking events call for "business attire" or "business casual wear," with room for leeway depending on your profession. For men, business attire usually means a suit, either with a tie or without. For the ladies, the most appropriate attire would be a staple day-to-night dress or pencil skirt with a blouse or anything else that is appropriate for day but can transition easily into nighttime events with the addition of a statement-making piece of jewellery or heels. Both men and women: Jazz up an otherwise conservative look by choosing blouses, dresses, ties and pocket squares that are vibrant in colour.
Know Your Audience and Fellow Event Goers
Dress to reflect the values and general vibe of the key players you plan to interact with. If it involves a potentially new account with a fresh and fashion-related company, then take a few more risks and add a little more character in terms of dress. On the other hand, if it is a more conservative group of older industry veterans then dress to reflect that. First impressions matter and whether you mean to communicate messages through your outfits yourself or not (people consciously or not), make assessments and judgments from the way you dress.
Your Business Cards Complete Your Outfit
Don't forget why you are there in the first place (it's not for the free drinks and appetizers) and remember the business cards. It always makes for an awkward moment when you've connected with a potential new client or business relationship over a cocktail and one of you fumbles for a business card that you never find. Have them easily available in business card holders or in side pockets of purses.
Be Prepared for the Last-Minute Event
Work events may spring up all the time, sometimes without warning. There is nothing worse than knowing you really should be somewhere and it just so happens it is the day you didn't do your makeup or chose a v-neck (hopefully not a deep-v) instead of a dress shirt. Ladies should keep a spare business dress and heels at the office as well as key pieces of makeup, and a guy should keep a blazer and pocket square in the office as well as a small bottle of cologne if possible. Every office should have a lint brush. Speaking of brushes ... tooth brush, perhaps?
If you are attending an event directly from work, odds are that you will be wearing the same outfit all day and for at least 12 hours. Be comfortable. Don't wear anything too restricting or those leather shoes that have yet to be broken in. Judging from the experience from our female team members, either wear flats to the event (which is guaranteed to involve the majority of time on your feet) or wear flats during the day and save the heels for the event.
I'll be back next with more style advice for young professionals courtesy of Notable.ca.
Until then ... Stay Notable,
Popular in the Community