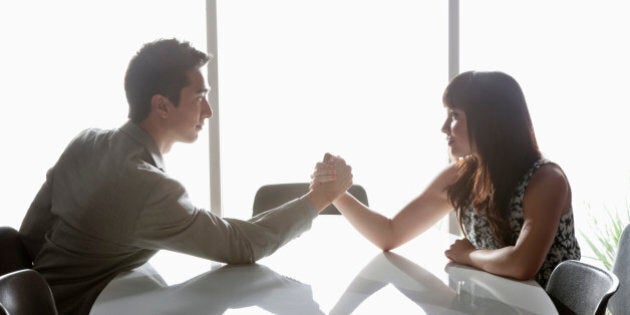 Please stop the weight loss competitions in workplaces!
I am so grateful to have a large public voice for this one. It's been something I've been working on for years. Here are the problems in the fitness industry, and the reason:
Supplements that can't deliver on promises -- Because money
Bootcamps that grind people to the dust in the name of fitness -- Because money
Weight Loss Contests in the Workplace, facilitated by "wellness consultants" -- Because Money
If you have never been sick, or had an extended stay in a hospital, then it makes sense that fitness and health equates to weight loss for you. For that, I'm truly sorry. You are missing out on what a small few have come to realize. Health and fitness is your source of energy, eating healthy isn't a chore it's a benefit. There is nothing as valuable as your health.
What I need people to do is change their corporate culture, and the conversation they have with friends.
You don't need to lose weight, you need to become fit. Starvation and exercise to the point of becoming unhealthy will drop weight fast. Increasing your heart rate, eating smart and local, and ensuring you breath deep through your day will take your body back to health.
Here is the challenge I have been bringing to workplaces. It's become a lot easier since Minister Sharon Blady and the Manitoba Chamber of Commerce introduced their "Wellness Works" Initiative. Take a full year to change your life around. Look at your competition as a challenge to create the best work environment possible. To stay on track set up a new target every 90 days.
First 90 days -- the workplace pot luck challenge -- everyone spends three months trying new recipes. Try something new each weekend, post a photo to social media, tag it with your company name. You get a point for every new recipe you try. When you post to social media, you have to include the nutrition breakdown. Near the end of the 90 days, hold a pot luck, the best tasting meal wins.
Second 90 days -- Activity challenges -- This is where the concept of "durings" comes in to play. I would love to see people talking about what they are up to. Not just the gym, but let's all really get active. Go out and explore your back yard, try something brand new. I did my first mud run in Dauphin Manitoba. I'm getting out and exploring Manitoba. That's what this 1/4 is about, trying new things, having adventures and making memories. This 90 days and the competition is won by the person who is active the most, with the most unique activities. I usually tell people if it was up to me, the person who takes up fencing, or gymnastics should win. Be active everyday, rest if you need to. Activity shouldn't be planned for only one hour, it should just happen. That park a block from your house... go there and play.
Third 90 days -- Team Work -- Book something that is adventurous. This is where I put options in. Do it as a workplace, or do it as a family/friends. I realize that the comfort level of some people wouldn't allow them to go on a weekend trip with co-workers. This quarter make a plan to do something challenging because you have been active for HALF A YEAR! Time to take it to the next level. This competition is won by the best pictures and the most interaction during the get away. Spend the 90 days as a group practicing skills, or getting ready for the adventure. Group work helps people stay on track.
Last 90 days -- It's always important to be retrospective. Look back, figure out what went well, where things went wrong and plan for a new and better year. Make this 90 days about an entire package. Food pictures and recipes, getting out and getting active, and my favorite: make a solid blog. There is nothing, and I mean nothing that makes me smile as much as my phone beeping because I've been tagged in a post about someone who has changed their life and looking back after a year they've
- Feel healthy and strong
- Eat better and more nutritious
I'm not telling you I have all the answers, but I promise you that if you work with a group on health not weight loss. If you look to ways to have adventures and make memories, and if you take your body seriously, you'll be so much farther ahead than if you just try to lose weight in a competition setting.
Let's take back our workplaces, and our health. It's easy, quarter by quarter. It's how your company is growing itself into a financial success. Let your body do the same into a health success. Here is to a healthier Nation, One Fit City at a time.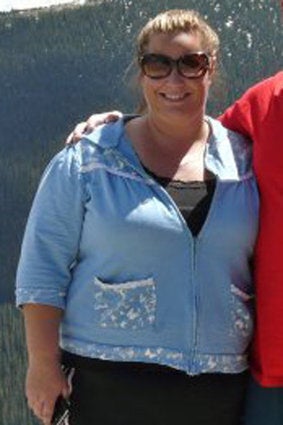 Weight Loss Success Stories