When it comes to global killers, malaria is one of our planet's deadliest perpetrators. In fact, half of the world's population -- 3.2 billion people -- is at risk. In 2016, one child died from malaria every two minutes.
Like so many of our most pervasive diseases, malaria is even deadlier for women and children.
Pregnant women are particularly susceptible to the disease because their immunity is lowered during pregnancy. This results in increased rates of infection, which often leads to anemia, miscarriage, low birth weight or premature births, all of which take a further emotional, physical and even economic toll on women.
These vulnerabilities are often compounded by deep-seated gender inequalities and discrimination. Strict gender expectations and roles often put women and girls at a higher risk.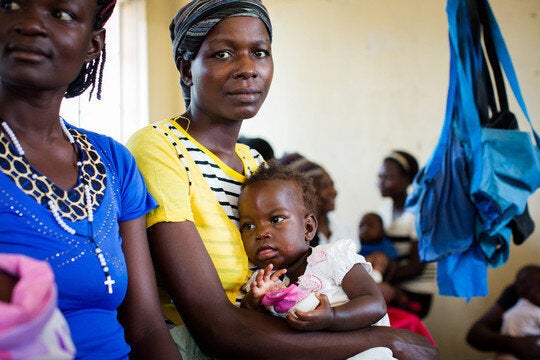 Over the course of several decades working in international development, we have witnessed first-hand the grim realities of women whose families are affected by malaria. Women like Maria, a 35-year-old mother of five whose infant son, Wilson, fell seriously ill with malaria. As his fever worsened and he began vomiting and suffering from convulsions, Maria's anxiety mounted. She could not sleep and was tormented by her son's suffering.
Responsible for caring for her other children and with limited financial means, it was difficult for her to seek treatment for her son while also continuing to prepare meals, maintain the household, fetch water and attend to a myriad of other household tasks.
For millions of women and adolescent girls around the world, a malaria-infected mosquito bite on themselves or their child is yet another hurdle they must overcome to survive, let alone thrive.
Shouldering the responsibility of child-care and household duties, women often face obstacles tending to their health care needs, or even those of their children. If they do decide to seek care, they may need to seek permission from their husband, and travel to a distant health facility -- which in many countries is unsafe. With little to no economic independence, seeking treatment can be a struggle.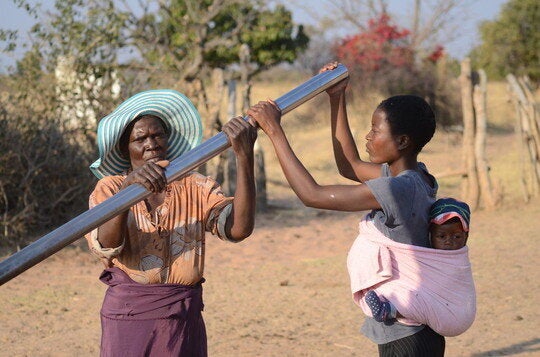 (Photo: Plan International)
The disease can be even more dangerous for pregnant adolescent girls. Young, marginalized, and excluded, these girls are often barred from accessing health care entirely.
The global health community could discover a panacea tomorrow, but if we fail to design health programs that address the lived realities of women, malaria will remain a major threat to public health.
In order to end the malaria epidemic in our lifetime, we must also strive to end gender inequality and advance women's rights and status within communities. Despite progress made, women continue to pay a heavy tribute. According to the World Health Organization, 69 per cent of women do not receive the recommended Three doses of malaria-preventive therapy required during pregnancy. Thirty-six per cent of children with fevers that could indicate malaria do not receive the care they need.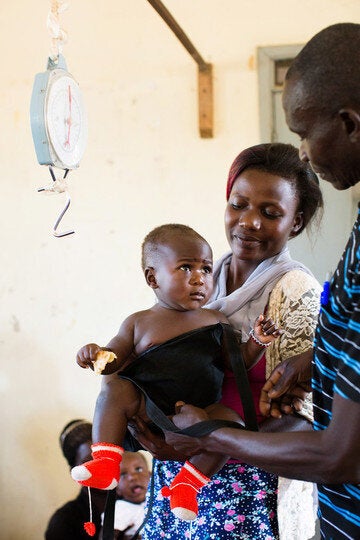 To address these obstacles and many others, Plan International Canada has begun implementing the Integrated Community Case Management (iCCM) approach to preventing life-altering diseases such as malaria in remote communities where health services are difficult to access. The key to this approach is to increase access to prevention services within communities and to treat mothers and their children in an integrated way close to home. iCCM ensures that when people fall ill, care for a variety of common health issues is easy to access. This approach involves listening to women at the grassroots level and creating programs that address the specific realities and barriers they face. It involves treating the human, not simply the disease.
In communities where iCCM has been implemented, women like Maria have improved access to maternal and newborn health care as well sexual and reproductive health services. Their children are screened and treated for malnutrition, respiratory infections, diarrhea and malaria -- all major causes of death in children under the age of five. When women become pregnant, they are assigned a local birth attendant who is also trained to screen for malaria, administer malaria pills and distribute bed nets.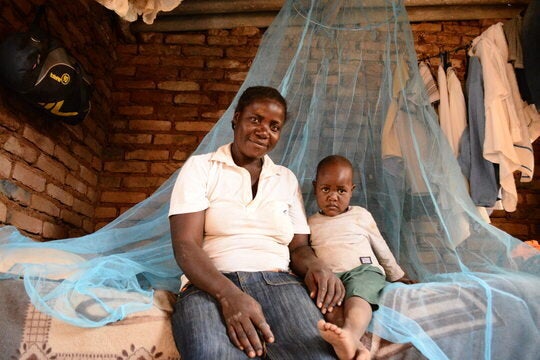 Trained community health workers engage with communities to stress the importance of the entire family, especially children and pregnant women, sleeping under the nets every night. And thanks to initiatives like Plan International Canada's Spread the Net Student Challenge, Maria received bed nets for her whole family. She can now sleep soundly at night with the knowledge her children are safeguarded against the disease.
As we mark World Malaria Day, let's amplify the voices and experiences of women and adolescent girls, too often on the frontlines of this disease, and responsible for bearing the burden of its life-threatening impact. Though tiny, the mosquito can become another insurmountable obstacle for a woman struggling to realize her rights and regain her agency.
Together, we can create a world where not only the malaria epidemic is eradicated, but its roots in gender inequalities and discrimination too. The theme of World Malaria Day 2017 is End Malaria for Good. This is not an impossible goal, but to achieve it, women and girls must be a part of the solution.
Co-authored by members of Plan International Canada's Global Fund team: Bernabe Yameogo, Director of the Global Fund Unit; Magalie Nelson, Health Advisor; and Erika Silva, Health Advisor. The Global Fund Team at Plan International Canada works to accelerate the end of the malaria, AIDS and tuberculosis epidemics.
Follow HuffPost Canada Blogs on Facebook
Popular in the Community