Toronto is living its glory days when it comes to livability rankings.
Here are the cities that Metropolis named in its feature on the world's most livable places: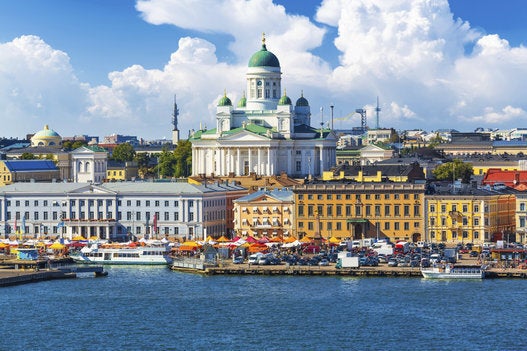 Metropolis Magazine Names Most Livable Cities
The magazine's editors came up with their rankings by looking at a series of factors that affect a city's qualify of life, such as amenities, housing and the general pleasures one can take from living there.
They also spoke with a panel of experts with expertise in areas such as urban planning and architecture.
Toronto emerged atop a list of the three most livable cities; the other two were Tokyo and Helsinki, Finland.
But they were impressed with projects such as Tower Renewal, which aims to modernize the high-rise, residential towers that make up much of the city's skyline.
"In many other cities they're simply demolishing them," Makovsky told the newspaper. "Your program to renovate those buildings is really admirable and something that other cities should be looking at."
In describing Toronto, magazine contributor and Toronto Star architecture critic Christopher Hume highlighted projects such as Waterfront Toronto, an initiative to revitalize the city's harbour area, as well as the redevelopment of the Regent Park social housing complex into a mixed-income neighbourhood.
He also mentioned transit projects such as the Eglinton Crosstown, a light rail line along one of its major streets, and the Union Pearson Express, a train that takes people from downtown to Pearson Airport.
In addition to the most livable cities, Metropolis Magazine highlighted a number of others for factors such as walkability, transportation and preservation.
See the slideshow above to find out what they are.