Now here's a video the City of Toronto can be proud of.
Deputy Mayor Norm Kelly and Coun. Kristyn Wong-Tam announced on Friday that the city will host a "historic" mass gay wedding on June 26 – right in the middle of World Pride 2014 celebrations.
Up to 150 LGBTQ couples are invited to participate in the summertime "Celebration of Love" which organizers promise will to be the "most elegant and grand pride wedding in history." But wait, there's more: Tents, flowers, live entertainment, and photographers will be supplied for free. Yes, free. Free at Casa Loma, to be exact.
Organizers hope the event will be "the largest LGBTQ wedding in history." And in the spirit of inclusiveness; Christian, Jewish, Muslim, Buddhist, New Thought, and Humanist officiants will be on site to marry couples.
The city is aiming to break a record set last year when 130 couples tied the knot at Rio de Janeiro's Superior Court of Justice.
Like this article? Follow our Facebook page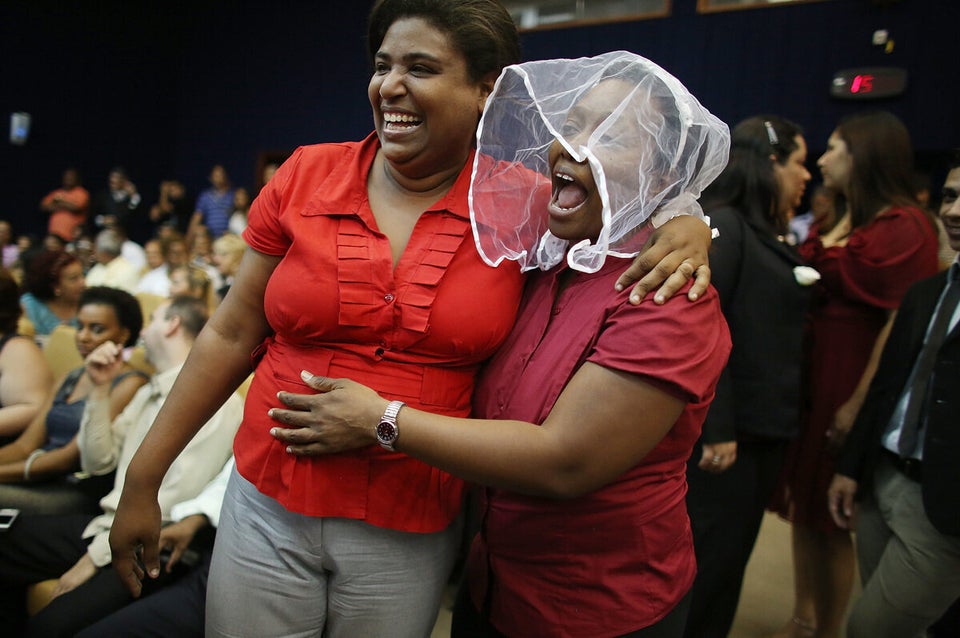 World's Largest Communal Gay Wedding