Thank you, Brexit and Trump. You've helped Canada rise in the rankings of the world's most competitive financial centres.
Thanks to a stable business environment, Canada's largest cities climbed up in the rankings of the world's most competitive financial centres, and Canada now holds four of the top 10 spots in North America. (Calgary, in 49th spot, isn't shown on the chart.)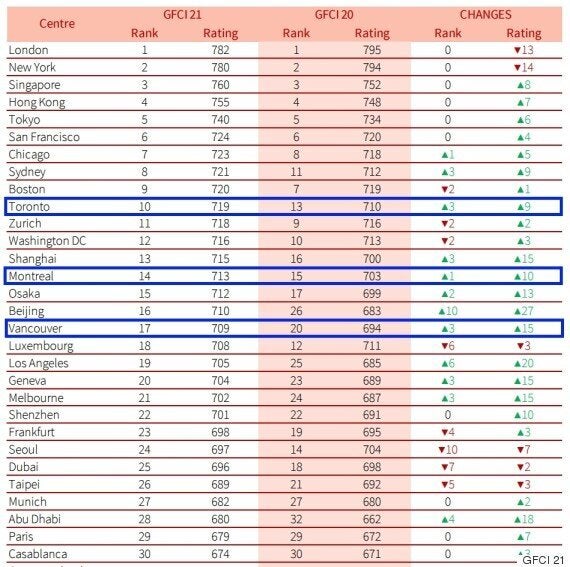 Toronto ranked number 10 worldwide in this spring's edition of the biannual Global Financial Centres Index, up from 13th place in the previous ranking. The ranking is compiled by consultancy Z/Yen and the China Development Institute.
Montreal ranked 14th in the world, up from 15th in the previous survey, while Vancouver rose to 17th place from 20th. London and New York retained their first and second spots, respectively.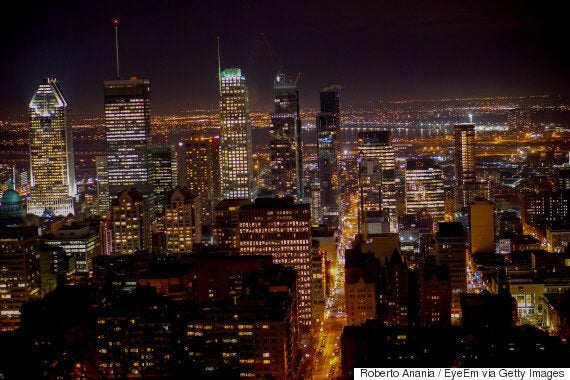 Calgary actually saw the steepest drop of any city in the rankings — down 15 spots 49th. The city has been "affected by energy price volatility," researchers wrote.
Still, the decline wasn't enough to unseat Calgary as the 10th most important financial centre in North America.

So what's driving the rise in rankings? It appears Brexit and U.S. President Donald Trump may have had something to do with it.
Europe's financial future is up in the air with Brexit looming, while the U.S. and its trading partners have been rocked by the election of Donald Trump to the White House.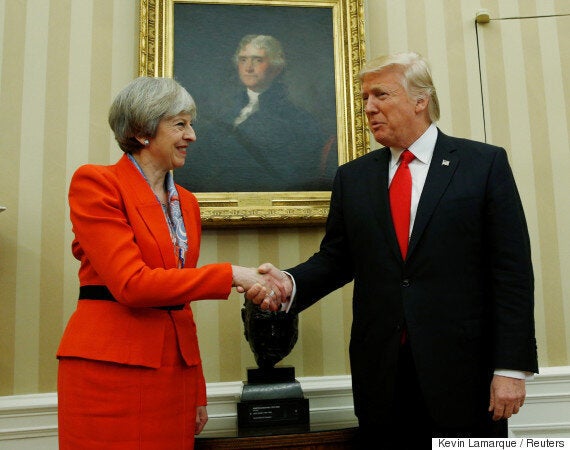 Small wonder, then, that Toronto and Montreal both jumped three spots on the rankings for "business environment," and both cities clocked their highest scores in this category.
"I'm kind of glad I'm (on) this side of the Atlantic and north of the border with the U.S.A. right now," an unnamed, Toronto-based head of investment banking told the researchers.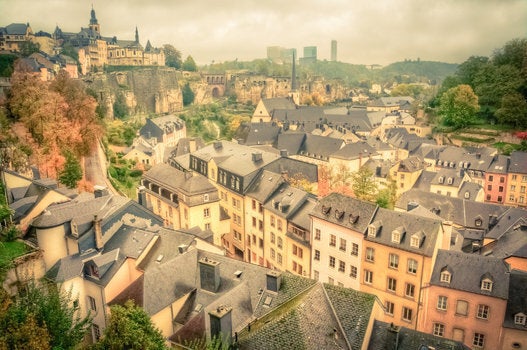 World's Most Competitive Countries, 2015
Popular in the Community