Photographs released by the Geological Society of America show just how quickly some of the world's glaciers have receded.
One set of photos shows how the ice on Alaska's Columbia Glacier retreated more than six kilometres between 2009 and 2015.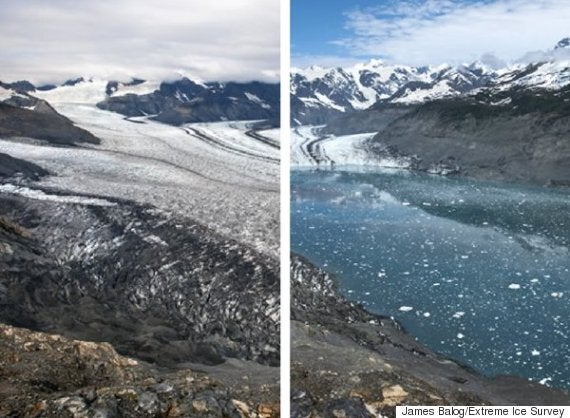 Researchers chose to release the dramatic photos along with statistics to help educators and the public visualize exactly how serious the problem of rising sea levels is.
"As glaciers are lost, rivers receiving melt water will increasingly be susceptible to low flows during dry seasons and drought, stressing societies that rely upon those resources."
The study notes that observations of 5,200 glaciers around the world shows not only that more glaciers are retreating than advancing, but that the amount of ice lost is "without precedent." The society attributes the cause to global warming, caused by "rising concentrations of greenhouse gases released by the combustion of fossil fuels."
The photographs were released the same week as a study on Greenland's glaciers, that found the region passed a "tipping point" 20 years ago and that much of its coastal ice will disappear completely by 2100.
"These peripheral glaciers and ice caps can be thought of as colonies of ice that are in rapid decline, many of which will likely disappear in the near future," Ohio State University Professor Ian Howat said in a release.
"In that sense, you could say that they're 'doomed.'"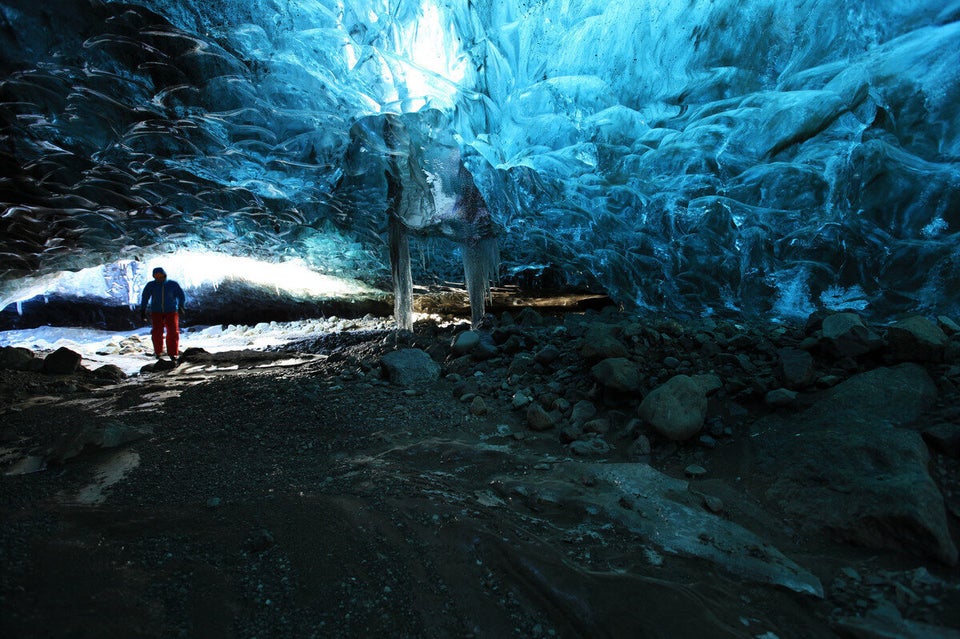 The Magical World Under A Glacier
Popular in the Community