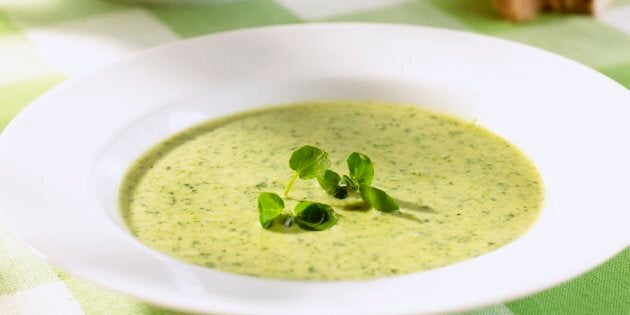 There's a continual debate about which foods are considered to be the world's healthiest choices. One year, we are told to lay off the coffee and the next to enjoy a second cup. But the good news is there are some foods you can rely on to continually pack a healthy punch.
Here's a roundup of some of the most nutrient dense choices on the planet. If you want the greatest number of nutrients per calorie, you can utilize these foods to supercharge your menu and battle back inflammation in the body:
1. Hemp Hearts
There are so many reasons to fall in love with hemp hearts. They contain easy-to-digest proteins, are high in healthy essential fats and are rich in magnesium, a mineral that 75 per cent of the population is not getting enough of. Hemp hearts are high in alpha-linolenic acid (ALA), an omega-3 and essential fatty acid that is known to lower inflammation markers by up to 75 per cent. They also contain the immune modulating omega-6, gamma-linolenic acid (GLA), to help those who have rheumatoid arthritis, psoriasis, and other inflammatory conditions.
Also thanks to its high levels of GLA, hemp hearts can be used to reduce symptoms associated with PMS and menopause. Hemp hearts also sport good amounts of iron, a nutrient hard to get for those avoiding animal protein sources. Plus, hemp hearts are incredibly versatile, making it really easy to add them to your favourite foods like salad, cereal, yogurt and more, or even eat them straight from the bag.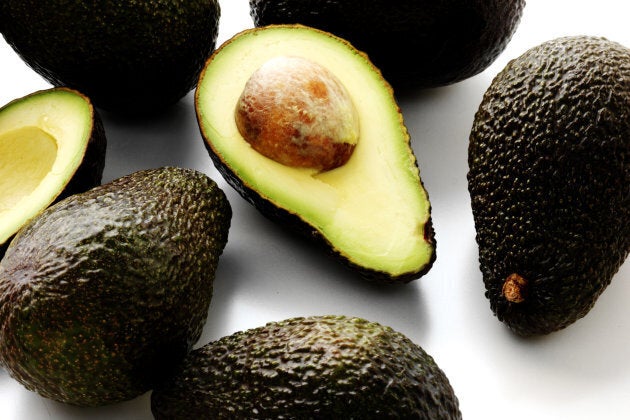 2. Avocados
An avocado is a rather unique fruit because it has a high fat content, a very unusual feature for a fruit. And they don't just contain any fat — the majority of it is oleic acid, a monounsaturated fatty acid that is also found in olive oil and responsible for reducing inflammation and cardiovascular risks. Not only are they featured here due to their healthy fat content, but they contain a wide variety of nutrients, including some of the key shortfall nutrients — dietary fibre, vitamin K, vitamin E, potassium, and magnesium.
Numerous studies show that it has powerful health benefits. They help promote normal blood pressure and a healthy cardiovascular system, decrease inflammation and oxidative stress especially when it comes to eye health and aging, and they are associated with lower body mass index and body weight in those who consume them on a regular basis. Plus, we can all agree that adding avocados to just about any meal makes it better.
3. Watercress
Watercress is often an overlooked leafy green that is quite the powerhouse. It was once considered a weed and is part of the Brassica family, which also includes kale, broccoli, cabbage, and sprouts. It is extremely nutrient-dense and has been ranked as number one on the CDC's powerhouse fruit and vegetable list. It's no wonder, because even amongst other cruciferous veggies, watercress had over 40 unique flavonoids, and outperformed all other vegetables in the amount of phenols it contains and their ability to neutralize free radicals.
In addition, it is especially high in vitamin K, a vitamin necessary for blood clotting and healthy bones and high in the carotenoids lutein and beta-carotene. There are several components in watercress that are beneficial for heart health. Eating cruciferous vegetables was linked to a 16 per cent decrease in heart disease and a reduced risk of cancer via decreased DNA damage.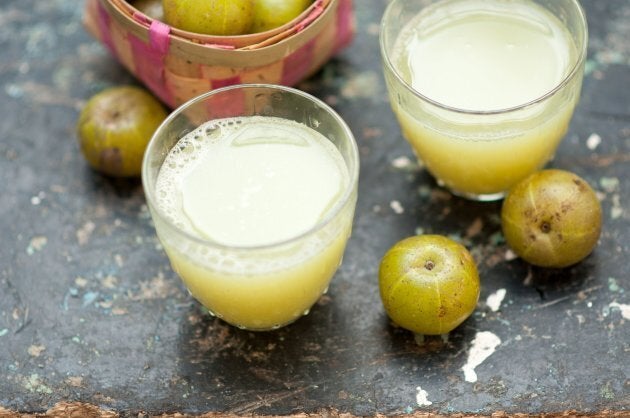 4. Indian Gooseberry
Also known as Amla, Indian gooseberry has some of the highest levels of antioxidants yielding 261mmol/100g, which is 10 times the amount found in strawberries. This is only one of the many reasons it meets the criteria to qualify as one of the healthiest foods. Indian Gooseberry has liver protective properties that has been shown to prevent toxic effects of alcohol, heavy metals and other hepatotoxic components.
It has been shown in an animal study to significantly increase HDL levels and decrease LDL levels in addition to preventing LDL oxidation thereby preventing endothelial dysfunction and the development of atherosclerosis. There are so many other health benefits associated with Indian Gooseberry because of its high antioxidant content, including: anti-inflammation, cardio-protective, supports memory, decreases risk of diabetes.
5. Fermented Veggies
Fermented veggies (i.e. cabbage, beets, carrots, ginger, daikon radish) were first valued because of their improved shelf life, but it has become increasingly obvious that these foods have enhanced nutritional properties due to the formation of bioactive end-products and the presence of living microorganisms. During fermentation process, the bacteria synthesize vitamins and mineral and release active peptides such as conjugated linoleic acid that exhibits blood pressure lowering properties.
There is a strong association between consuming fermented vegetables and the maintenance of weight, reductions in risk of cardiovascular disease and type 2 diabetes. It also supports a healthy mood and brain activity through the gut-brain axis, even improving cognitive function of middle-aged and elderly people.
Which food would you like to see on this list? Maybe kale, berries or chocolate? The most important thing about these lists is to stimulate your interest to enjoy the taste of real food that makes the most difference in your long-term health and happiness!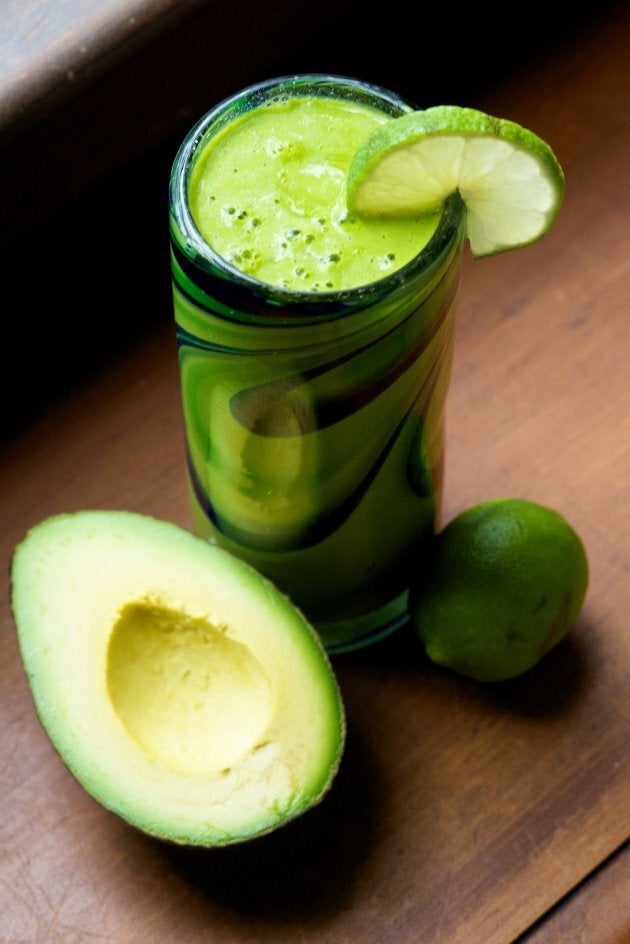 Key Lime Smoothie
This smoothie is packed with stress-busting nutrition including B-vitamins and electrolyte minerals – the perfect way to begin your day. You can place the extra shake serving in a mason jar with a tight-fitting lid and it will last for 24 hours. Just be sure to shake well before enjoying!
1/2 ripe avocado (about 1/3 cup)
1/4 cup hemp hearts
1/4 cup lime or lemon juice
2 cups water
2 Tbsp honey
pinch pink rock or grey sea salt
Add all the ingredients into a blender and blend until smooth and creamy. Adjust sweetness to taste.
Makes two servings (3 cups).
Have you been affected personally by this or another issue? Share your story on HuffPost Canada blogs. We feature the best of Canadian opinion and perspectives. Find out how to contribute here.