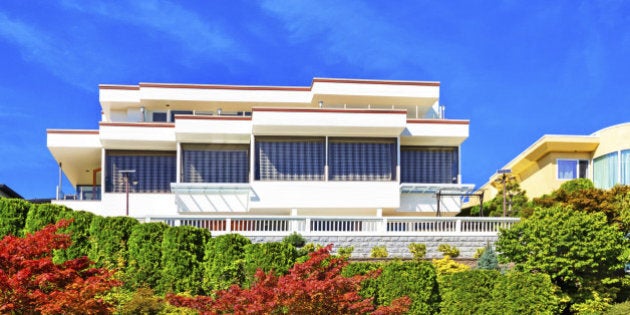 Canada's luxury property markets have become the world's hottest as foreign investors take advantage of a lower loonie to snap up even more properties than before, says a new report from a commercial property agency.
Knight Frank's latest world wealth report found "prime" property prices in Canada are rising at a rate that's four to 14 times faster than the average in the rest of the world.
Vancouver tops the list of the world's hottest luxury property markets, with prices for luxury properties rising 24.5 per cent in a year. Toronto came in at 12th place, with an 8-per-cent hike in prime property prices.
"A lack of supply, coupled with foreign demand, spurred on by a weaker Canadian dollar explain [Vancouver's] stellar performance," the report said.
Knight Frank defines "prime property" as generally being the top 5 per cent of a housing market.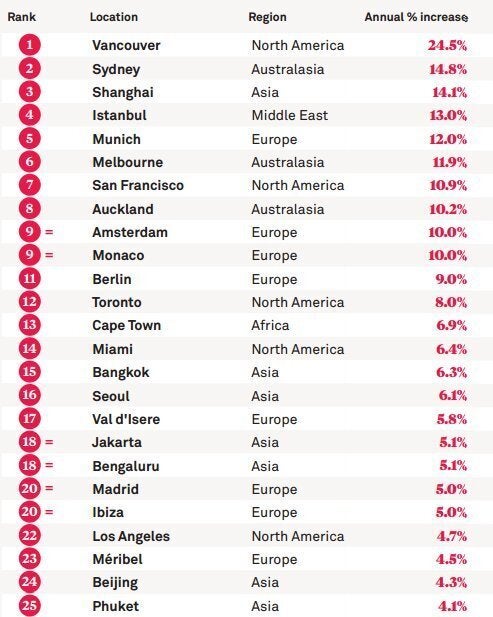 By comparison, the overall average rise in luxury home prices was 1.8 per cent last year, Knight Frank said. New York City saw prices rise 2.8 per cent, while London saw only 1 per cent growth in prices.
However, London has been hit by "a raft of new property taxes, many of which were aimed at foreign buyers," Knight Frank said.
RBC's latest housing affordability index warned that prices in Toronto and Vancouver — though not elsewhere in Canada — are reaching "dangerously unaffordable" levels.
"Any further deterioration in the affordability of single-detached homes would entrench these segments as 'luxury' forms of housing in Vancouver and Toronto, available only to wealthy households," RBC said.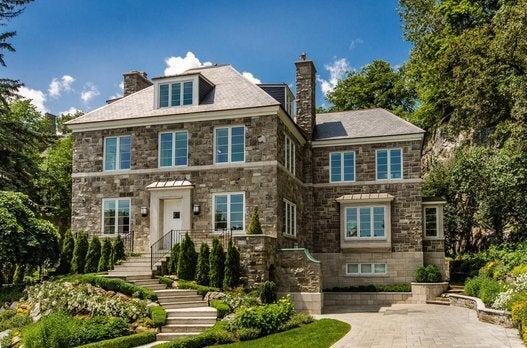 Feb. 2016: What $5 Million Will Buy You In Canada