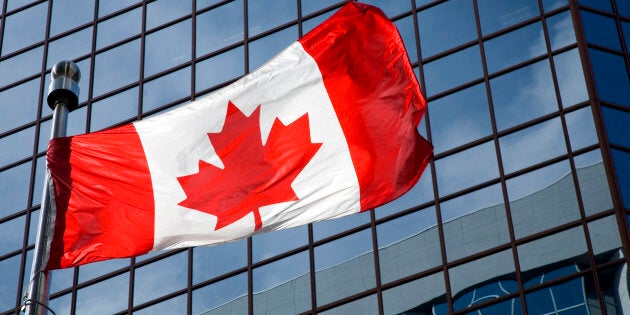 Economists have been hailing Canada's robust economy over the past year, but a new study that measures prosperity says the country is falling behind, not least because Canadians say it's getting harder to get ahead.
Canada slipped to eighth place in the Legatum Institute's ranking of the world's most prosperous countries in 2017, from fifth place the year before. That is its lowest ranking since 2007.
The U.S. came in 18th, down one spot from the year before.

The Legatum Institute measures prosperity by looking not only at economic factors such as income per person, but at broader social conditions such as governance, education, health and personal freedom, among others.
"Canada saw its business environment worsen because its citizens regard financial services as increasingly unaffordable," the Legatum Institute said in its 2017 prosperity index. "The nation's entrepreneurial environment suffered too, as people feel less convinced that working hard will get them ahead."
Canada, the institute says, is declining in "social capital" — the relationships and networks of people that keep a society functioning.
"People are now less open to offering informal financial help and fewer Canadians say that they have relatives or friends they can count on in times of need," the report said.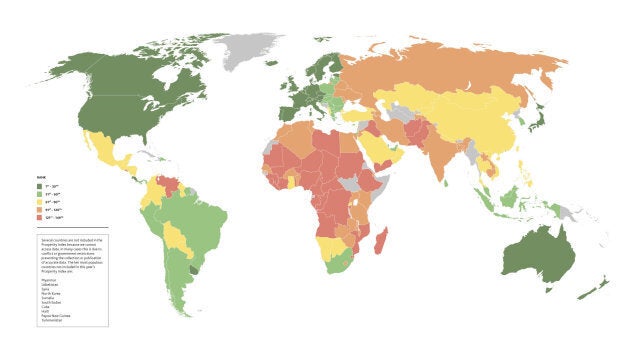 Civic engagement has declined in both Canada and the U.S., the report said.
"People are less likely to donate money to charity than last year and they volunteer less frequently — two measures in which North Americans had previously led the rest of the world."
The report said health is another area where Canada has struggled.
"A nationwide fall in vaccination rates has caused a growing incidence of preventable illness; Canadians also reported many more health problems in general."
Canada recorded its highest score in the personal freedom category (second place), thanks in part to its "high social tolerance" — Canada ranks number two in acceptance of ethnic minorities and immigrants.
North America overall fell behind Western Europe as the most prosperous region in the world in 2017, the Legatum Institute said.
"Prosperity in North America declined faster than in any other region in 2017. This decline was driven by weakening social capital, personal freedom and safety and security."
However, the world as a whole is becoming more prosperous, the report said. Over the past year, 88 countries saw their prosperity grow, while 61 saw theirs fall, with the largest improvements in the Asia-Pacific region.