Freediving is a form of underwater diving that uses no equipment and instead relies on the diver's ability to hold their breath.
Afonasiev began training with his parents, who are both freediving professionals, at the age of two. This involved the little boy taking turns holding on to his mom and dad's back as they dived underwater.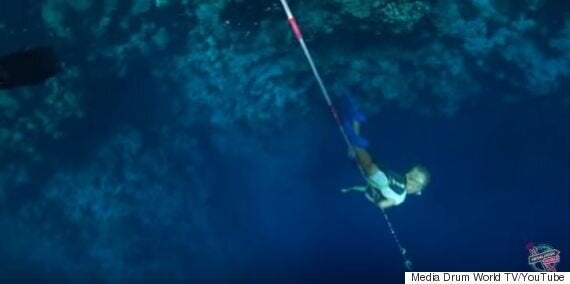 Molchanov is friends with the tot's parents, who are both instructors at his Freediving Federation education agency. In Dahab, Egypt, he shot footage of the little boy fearlessly diving underwater with his mom and dad.
From the video, it's clear that Afonasiev is very comfortable underwater.
"We think it is important for freediving to be a fun activity for kids," the 29-year-old said. "When people see it, they cannot believe how good Fedor is underwater and that actually motivates them to start learning freediving as well."
While freediving at such a young age might seem dangerous, Molchanov reassures that it can be safe, as long as children are training with professionals who have expert knowledge of the sport.
Molchanov himself is an experienced freediver who holds the world record for deepest dive with fins where he plunged 423 feet underwater. He can also hold his breath for 8 minutes and 33 seconds.
Speaking from experience, he told Metro UK: "For freediving, you don't need to follow any decompression tables until you get quite deep. You just need to make sure that you have plenty of rest when you're on the surface until you've recovered completely.
"If you do it with small steps and treat it like a game, it's really joyful and fun for [children]."
Watch the toddler's incredible skill in the video above.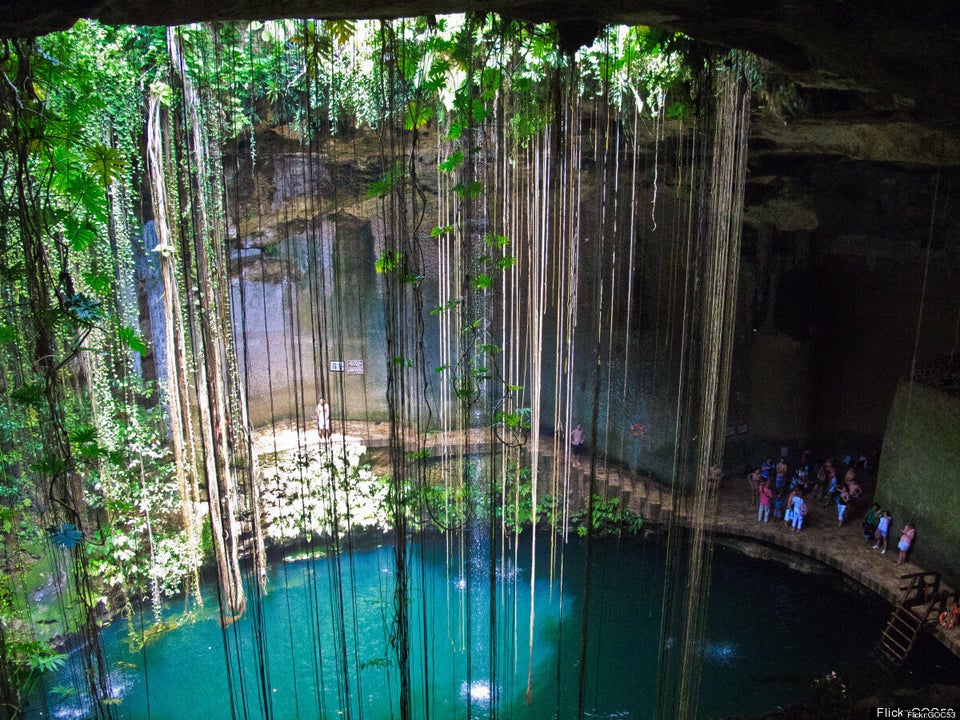 11 Natural Swimming Spots Around The World
Popular in the Community