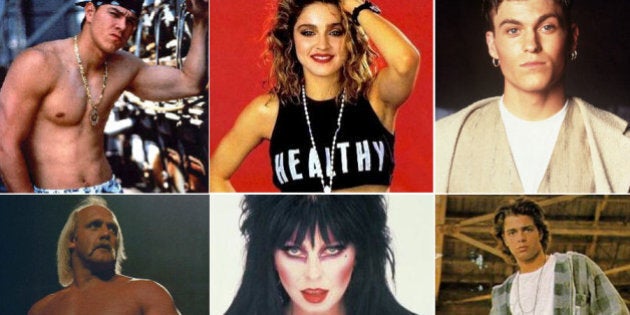 Bieber, who unofficially introduced his hip-hop alter-ego Shawty Mane a couple years ago has gone pro after guest rapping — shirtless, natch — on Maejor Ali's "Lolly" about how he's, like, totally "got your girlfriend at my crib watching Netflix."
Miley Cyrus, meanwhile, fares slightly better showing up to drop some bars on producer (and alleged boyfriend) Mike WiLL Made It's "23," rhyming about her drug proclivities and general badassery, which is apparently now a real word. I looked it up.
Now everyone from the Beastie Boys and Eminem to Macklemore and Action Bronson have long since proved that white folks can, in fact, rap — but those melanin-deficient folks are all actual MCs. If you want to know why white rap got such a bad reputation, it's not so much because of easy target chart-toppers like Vanilla Ice and Snow, but all the white non-rappers who have tried (and failed) to flow.
Inspired by Bieber and Miley's recent forays into hip-hop, we quickly fell into a YouTube black hole researching the musical crimes on other white non-rappers' rap songs. We found everyone from child stars (90210's Brian Austin Green and Blossom's Joey Lawrence) to British pop icons (Duran Duran and Wham!) to legitimate legends (The Beach Boys' Brian Wilson and The Ramones' Dee Dee Ramone). There's even a David Bowie song with Mickey Rourke rapping. Yes, really.
Here's the full music video gallery, and sorry.
Popular in the Community