Oh, we've all thought about it, we city worker folk...selling it all and moving to a farm. But I am actually meeting people who have DONE it. Do they regret it? Do they love it? Are they making money? What do you have to think about before your make such a (crazy?) leap?
Cindy and Jess Phillips did it. They were living in Peterborough and doing the usual worker thing. Cindy had a job at a little food shop and created jams along with other foodstuffs for the shop owner. Jess had frequented Belize where organic farming was the only way things were done and their collective perspective supported local and real food. When the shop was about to close, they put their heads together.
Well, looky here, our family land in Grey County, Ontario which was our retirement plan may be our present, they thought. Could they really start a farm with two small kids? Did they know enough to make a living? Ask them yourself on Facebook, at Robroy market garden.
Cindy loves nothing more than to share her knowledge. In fact, she will have a group up to the farm for the day and teach them everything she has learned about growing, selling and saving seeds. Nothing is more inspiring to her than the community of growers she meets at the Creemore Farmer's Market where she sells weekly baskets. Each season she learns something and shares her knowledge at the Chef's Forum where growers and farmers meet chefs and purveyors.
The secret, she says, is being thrifty and building everything yourself. She dreams up what they need next and Jess can build it. They grow and save seeds and swap at gatherings like Urban Tomato seed savers.
Her guru, Elliot Coleman wrote books such as The Organic Gardener, explains how to run an organic farm on five acres with only a single family's worth of hands. She says doing so creates a healthy active life and perspective for her two kids, ages four and six.
Her final words on why to make such a lifestyle change are: "The more you do what you love, the more you draw in like-minded people and that makes for a community that inspires each other"
Cindy shares her tips on how to save tomato seeds and make your garden grow for free:
1.Choose heirloom varieties and non genetically modified seeds to start with
2.Cut tomato-scoop guts set in a bowl at room temperature and watch as it forms scum after a week
3.Dump sludge and fill with water
4.Healthy seeds sink to bottom and others fall out
6.Let dry-in a dry spot in the house or garage if possible (they can get a titch smelly)
7.Labelling in envelopes is very important and set aside until next spring
8.Meet up at seed exchanges all over Ontario. Creemore Farmers market (look for seed exchanges in Grey county) Peterborough does a great job! Rare-ist seeds. Seeds of Diversity.
9.The process is exactly the same with lettuces and greens. Simply let them grow until they go to seed and save pods.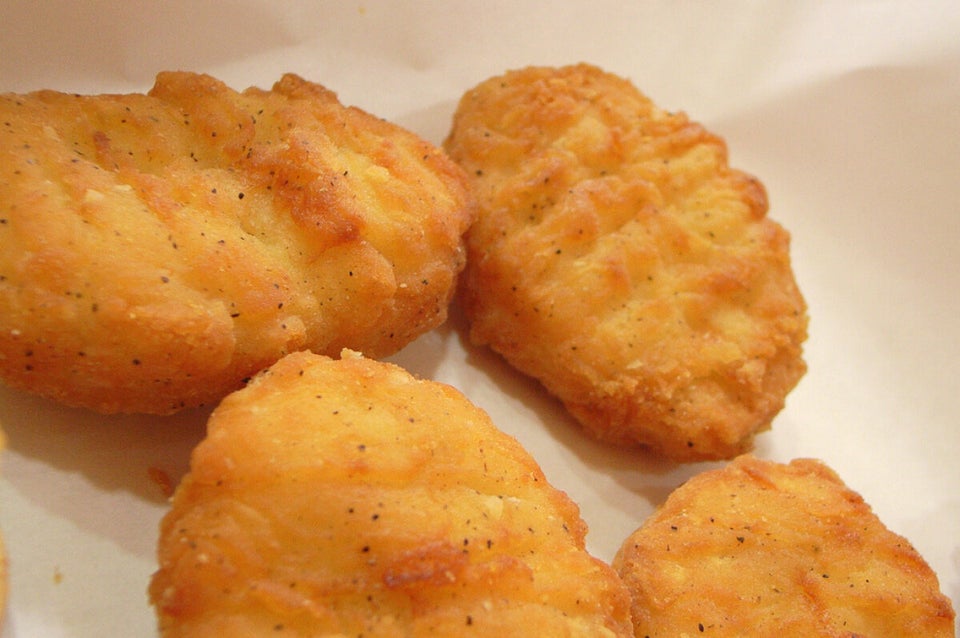 Scary Ingredients Found In Food
Popular in the Community