The election is over. Wyatt Scott is prime minister of Canada.
Yeah, voting day is still more than two months away and Scott is an Independent candidate, but his campaign video oozes the greatness required to lead this beautiful country.
"Hey I'm Wyatt Scott and I'm running for Parliament for the new riding of Mission Matsqui Fraser Canyon," he says as he RIDES A SOARING CANADA GOOSE.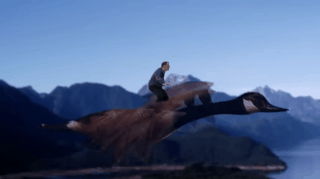 "I'm an Independent candidate and I'm here to fight for Canada," says Scott as he UNSHEATHES A SWORD AND LANDS INTO A DRAGON'S HEAD.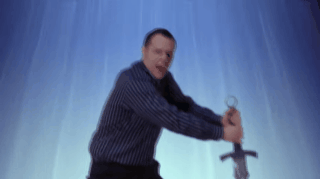 "Change is coming to Canada and I'm here to lead that charge. Are you ready for the shift?" Scott asks as he GROWS A BEARD IN FRONT OF YOUR UNDECIDED-VOTER EYES.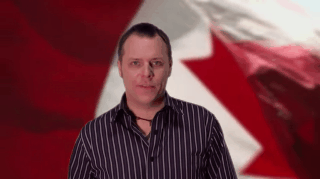 That's not all Scott claims he can do, of course.
The video we drooled over above was released in June. On July 1, Scott released a (much more) serious clip outlining his plans for the new riding of Mission Matsqui Fraser Canyon in B.C.
"As an Independent, I'm able to work freely with members of all parties," he says. "I can focus solely on the needs of what's important to our riding. We need to encourage sustainable, innovative industries. We need to hire Canadian workers, and we need to support local manufacturing. Our youth need a future here at home, and together we can build that future."
Scott told HuffPost Canada that the video was designed to catch attention, and was shot in a day with a crew of student filmmakers.
And were they all, um, sober while making the video?
"Oh absolutely. Absolutely," Scott said.
He said he knows Independent candidates face tough odds, but that isn't deterring him from trying to represent his community.
"I'm a realist but I am an optimist at the same time — it is a one-in-a-million shot. I understand that the odds of an Independent getting in are so slim, it's been done once in the history of modern-day politics, in Quebec from a radio personality, [André Arthur]."
He suggested he might back a political party towards the end of the race, most likely a "centre-left" party.
"I have ideologies from all three parties but I tend to be centre-left."
With files from Althia Raj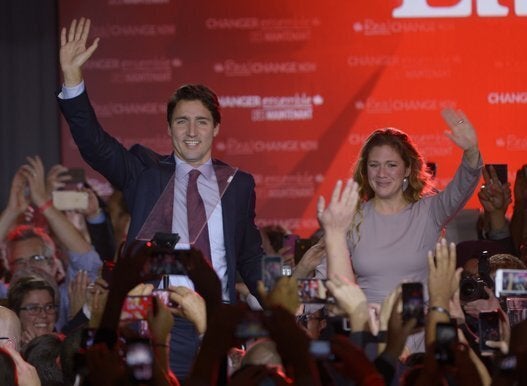 In Photos: Canada Election 2015
Popular in the Community