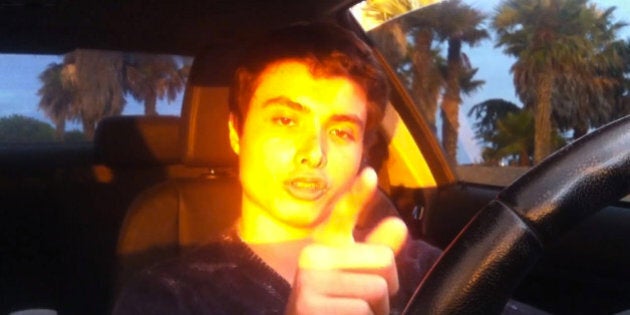 I recently moved to a new neighbourhood, and I was really excited about it. It's downtown, near lots of good restaurants, fun bars, my friends -- but since I moved, two women have been sexually assaulted in the area by multiple men (one held captive for 28 hours), and two teen girls have gone missing. I find myself walking home looking over my shoulder, angry that I've been made to feel scared near my own home.
And it's not just my neighbourhood, or the city I live in. For women, there is reason to be afraid.
I'm not alone in feeling this way, and that's probably why the hashtag #YesAllWomen has exploded in the last few days, following the mass shooting by 22-year-old Elliot Rodger in Santa Barbara. While it's been confirmed that Rodger suffered from mental health issues, much of the discussion is focused on his misogynistic video rant and what it says about the sometimes violent sense of ownership some men have over women.
According to Business Insider, Rodger wrote: "My hatred and rage toward all women festered inside me like a plague," he wrote. "Women deemed me unworthy of having them, and so they deprived me of an enjoyable youth, while giving their love and sex to other boys."
This "give me what I'm owed" attitude is prevalent -- ask any woman who's ever been to a dance club and been cornered and made to chat, had her ass grabbed, her tits groped. I'm talking about literally every woman I know. What's interesting is that this attitude is rarely articulated quite so clearly by the actual person perpetrating the violence -- in many ways, Rodger was more upfront than most about his sexist ideology. He admitted to it, then he acted on it, and the consequences were enormous.
So women (and plenty of men) are angry and scared and all over Twitter trying to make the world understand just how it feels.
I can hardly keep up with the feed, and apparently at its peak, there were 51,000 tweets with the hashtag in a single hour. The results are upsetting and empowering all at the same time. It's like a master class in all the worst ways women are treated.
Maybe it's the critical mass, but it seems some men -- not bad men, just men who didn't know because they've never felt it -- are starting to truly, deeply understand.
A male friend on my Facebook wrote the following: "Marc Lepine and the Ecole Polytechnique happened when I was 5, so I don't remember it. Until yesterday, I don't think I really understood why it remained so resonant with women in this country. I get it now."
This is hitting a nerve for a reason.
Blog continues after slideshow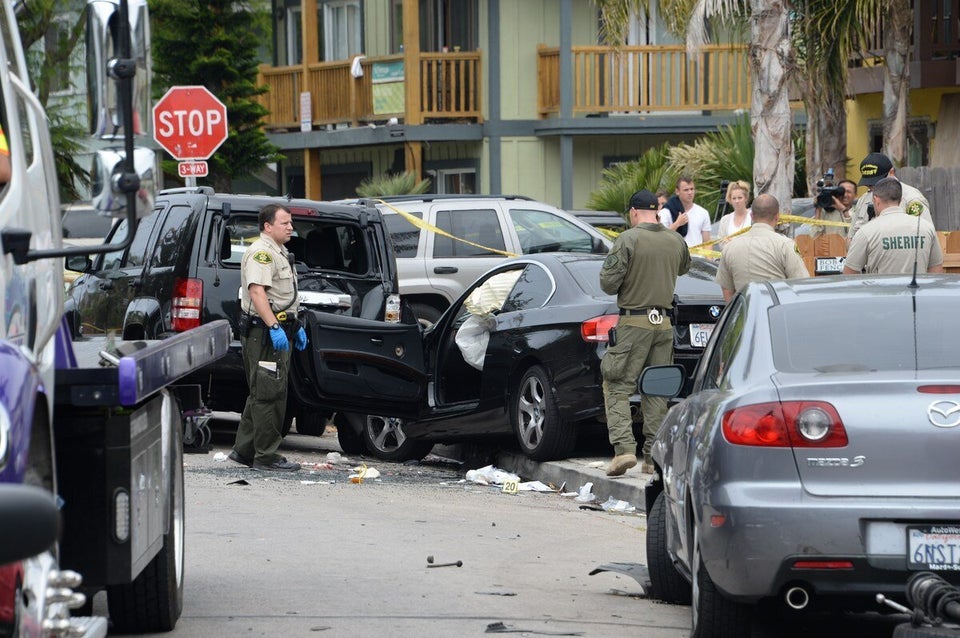 Santa Barbara Shooting
While some seem surprised that hatred of women was a factor in Rodger's murder spree (with some trying to downplay the gender factor completely), there have been other warning signs that misogyny is dangerous and makes women feel all kinds of terrible. Women have been trying to tell you this for a long time.
The Twitter account Everyday Sexism has been active since March 30, 2012, and in that time has tweeted over 37,000 times. Women (overwhelmingly) send in their examples of the daily trials and tribulations of experiencing gender-based discrimination.
While sending a tweet can seem so small, @EverdaySexism and #YesAllWomen are making a big difference by both informing those not in the know and standing against these dangerous ideologies.
While it's sad that it takes an event like this to open eyes, it's better late than never. It seems so rare that women come together and vent their feelings about safety. So often are we worried to be called whiners, or man-haters, or simply told that what we're worried about is absolutely nothing to be worried about -- which we are told so, so often. But time and time again, that's been proven wrong.
Post-Elliot Rodger, one takeaway lesson could be: don't reject a guy, because maybe he'll kill you. Guaranteed that's run through many women's minds since the shooting, and that's not fair.
Now that #YesAllWomen has shown the world what it feels like to be female, I hope that the little, "insignificant" instances of everyday sexism are no longer brushed aside, and that every attitude of ownership and being owed by women is snuffed out.
Until that day, I'll be walking with my keys in my hand, looking over my shoulder, just a little afraid.
Popular in the Community