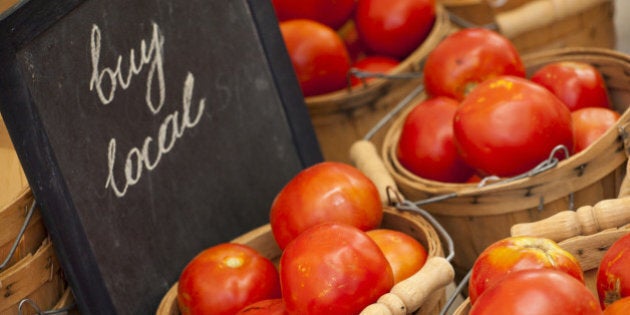 Organic farming is merely a niche model of agriculture that is not capable of helping to feed the global population in any serious way. Although that's what the detractors like to claim, the evidence suggests otherwise.
Following on from this, in the book Organic Agriculture for Sustainable Livelihioods (2013), Halberg and Muller suggest that organic crops tend to provide farmers with a higher net income compared to their conventional counterparts due to lower production costs. They provide convincing evidence that organic farming has a positive influence on smallholder food security and livelihoods, which is important given that smallholder agriculture is key to food production in the Global South, where food insecurity is most prevalent.
Their analysis indicates that organic farming promotes crop diversity, improves worker health due to less chemical exposure, increases farmland biodiversity, lowers pollution, increases soil fertility and is less financially risky due to lower upfront costs.
In 2007, the UN FAO (Food and Agriculture Organization) noted that, by managing biodiversity in time (rotations) and space (mixed cropping), organic farmers use their labour and environmental factors to intensify production in a sustainable way and that organic agriculture could break the vicious circle of indebtedness for agricultural inputs.
Insufficient backing for organic-based farming seriously hinders progress.
The FAO stated that organic agriculture could produce enough food on a global per capita basis for the current world population but with reduced environmental impact than conventional agriculture.
Olivier De Schutter, former UN special rapporteur on the right to food, produced this report in 2011 that was based on an extensive review of recent scientific literature. He concludes that, by applying agroecological principles to the design of democratically controlled agricultural systems, we can help to put an end to food crises and address climate-change and poverty challenges.
There is also a meta-analysis conducted by two United Nations agencies (UNEP and UNCTAD) in 2008 that conclude organic agriculture can be more conducive to food security in Africa. And then there is the IAASTD peer-reviewed report, which recommends agroecology to maintain and increase the productivity of global agriculture.
However, insufficient backing for organic-based farming seriously hinders progress. And this last point should not be understated. For instance, the success of the Green Revolution is often touted, but despite all the resources invested, how can we really evaluate it? If the powerful, influential interests who promoted the Green Revolution had invested in agroecology and organic models instead, would more people be pointing to the successes of organic-based farming and without the massive external costs of a polluted environment, less diverse diets, degraded soils and nutrient deficient food, ill health and so on?
Even if we accept a role for Green Revolution technology and thinking, had it not been wedded to and driven by powerful commercial and geopolitical interests, could it not have been employed more judiciously to serve farmers and the public better?
Instead, what we have organic farming being squeezed out and marginalized as some kind of impractical niche model in favour of an unsustainable, corporate-controlled chemical-intensive model.
Consider that 34,000 pesticides are registered for use in the US. Drinking water is is often contaminated by pesticides and more babies are being born with preventable birth defects. Chemicals are so prevalently used that they show up in breast milk of mothers. Illnesses are on the rise too, including asthma, autism and learning disabilities, birth defects and reproductive dysfunction, diabetes, Parkinson's and Alzheimer's diseases and several types of cancer. The connection to pesticide exposure is becoming increasingly evident.
In Punjab, India, pesticides have turned the state into a "cancer epicentre," and Indian soils are being depleted as a result of the application of Green Revolution ideology and chemical inputs. India is losing 5,334 million tonnes of soil every year due to soil erosion because of the indiscreet and excessive use of fertilisers, insecticides and pesticides. The Indian Institute of Soil Science reported in its 2011 report, Vision 2030, that soil is becoming deficient in nutrients and fertility.
In places like the United States and Canada, heavily-subsidized agri-businesses flood the market with cheap, unhealthy processed foods while organic alternatives are expensive and more difficult to obtain. The consequence in the United States is high levels of obesity, diabetes and heart disease.
Look too at the impact of NAFTA on Mexico. Driven by an industrial chemical-intensive U.S. model of food processing, retail and agriculture, the outcome has been bad health, the undermining of food security and the devastation of small farmers and businesses.
Via trade deals, the WTO or the World Bank, whether in Western countries, India or through the infiltration of Africa by Bill Gates and "corporate America," the aim is to make farmers reliant on external proprietary inputs, to get them onto a highly profitable but unsustainable chemical treadmill, and to promote a globalized system of toxic food and agriculture.
Follow HuffPost Canada Blogs on Facebook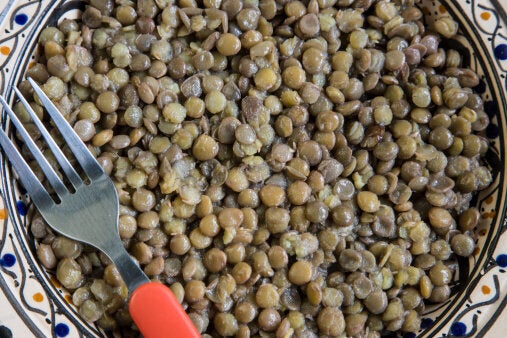 10 Natural And Organic Food Trends
Popular in the Community