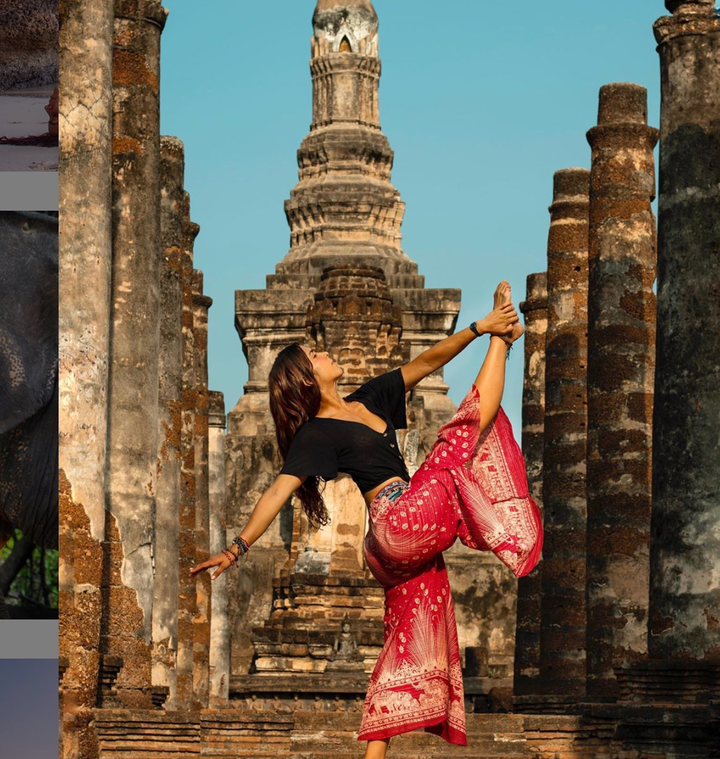 Another day, another tourist behaving badly.
A Mexican-born yoga teacher from Canada is being lambasted for photos posted to Instagram that show her executing yoga poses in sacred sites in Thailand.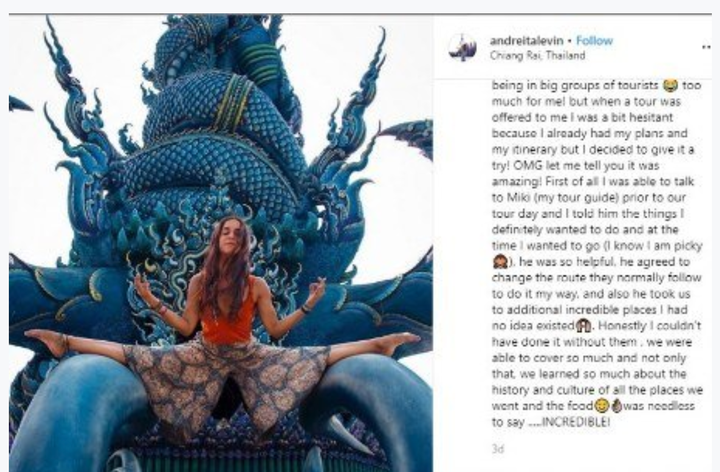 Levin told HuffPost Canada via email that when she visited these sacred spots, she would always ask for permission to shoot her poses and said she often recruited the assistance of onsite staff to help her with her photos.
"While in Thailand, a tour company contacted me asking me to collaborate on photos of sites ― they would show me around the city in exchange for a few pictures on my feed in different main temples," Levin said from Thailand.
"At the entrance of each temple, I would ask for permission to do my pictures, they will always tell me that as long as I am covering my knees and my shoulders, and respecting the 'praying areas' I could go ahead with my pictures. They were actually very nice and helpful."
Levin said she was surprised to receive a message via Instagram from another tourism company saying her photos were inappropriate and to remove them.
A few days later, the tourist police contacted her, saying they had received a complaint about two of her photos and asked her to delete them, which she did.
"I respect their country and culture, and I would never do anything against that," said Levin.
Her Instagram profile photo shows her posing with Toronto's iconic CN Tower in the background. From her social media accounts, in which she describes herself as a professional dance artist and hot pilates instructor, she appears to have been travelling the world for the past few months.
She told HuffPost Canada that she will continue travelling through Asia for a few months before she returns home to Canada in the fall.
This post has been updated with comment from Andreita Levin.