It's no secret doctors often have to deal with long shifts and piles of paperwork, but that doesn't mean they don't get tired.
Doctors are taking to social media to remind people they need rest too, after a Mexican medical resident caught sleeping on the job was criticized in a blog post.
"We are aware that this is a tiring job but doctors are obliged to do their work," read the blog. Photos of the young doctor sleeping were also posted.
The resident had fallen asleep at 3 a.m. while doing paperwork, likely after working a shift of up to 36 hours, which is not uncommon in Mexico, reports BBC News.
After hearing about the blog post, Dr. Juan Carlos shared his own experiences on Twitter.
"I've also fallen asleep after operating on one, two, three and even four patients on any regular shift," he tweeted with the hashtag #YoTambienMeDormi, which means "I've also fallen asleep."
Soon after, hundreds of doctors around the globe began posting photos of themselves catching naps at hospitals, sharing stories of particularly exhausting days.
Several doctors argued that their basic rights to sleep and rest are often ignored as they meet demands at busy hospitals.
It's important to note that sleep deprivation isn't just harmful to doctors, it also puts patients at risk.
Following the 1984 death of Libby Zion, a patient at New York Hospital, countries around the world began limiting how many hours doctors can work.
The Libby Zion Law now bans physicians from working more than 80 hours per week in the state, according to Bored Panda.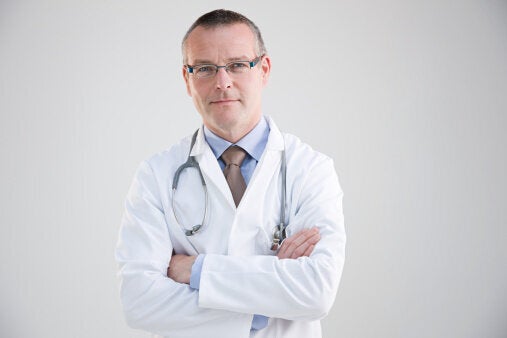 9 Things Your Doctor Wants You To Know