And in case you live under a rock and missed the historic José Bautista moment on Wednesday evening ...
Online store BreakingT, in collaboration with Bluebird Banter, were quick to celebrate the Jays' thrilling (and emotional, might we add) win over the Texas Rangers in the best way possible: with a 'Bautista Bat Flip' t-shirt (*cheers*). The dark blue t-shirt could be yours for the low price of $23. Available in small, medium, large, x-large, 2XL and 3XL, the website adds "No one in the history of mankind has ever been cooler than Bautista was when he flipped this bat. "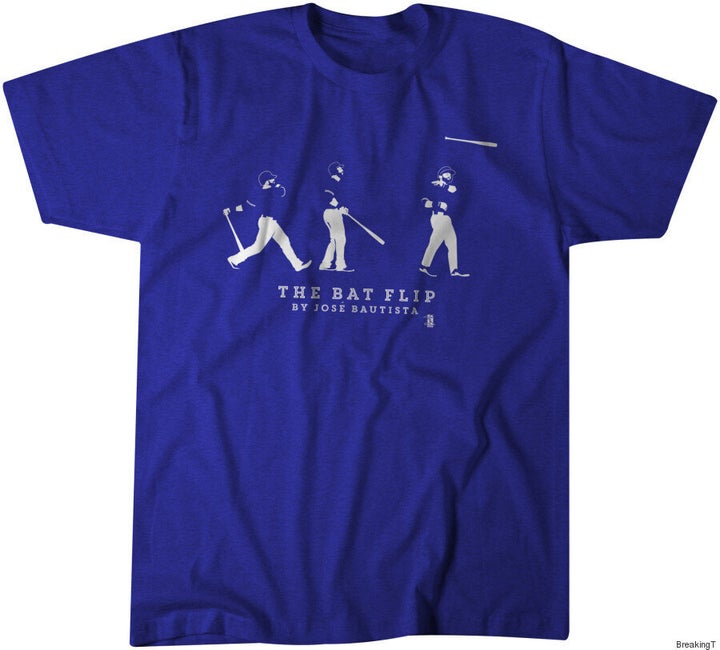 The flip was so good even the 6God himself, Drake, posted the photo on Instagram.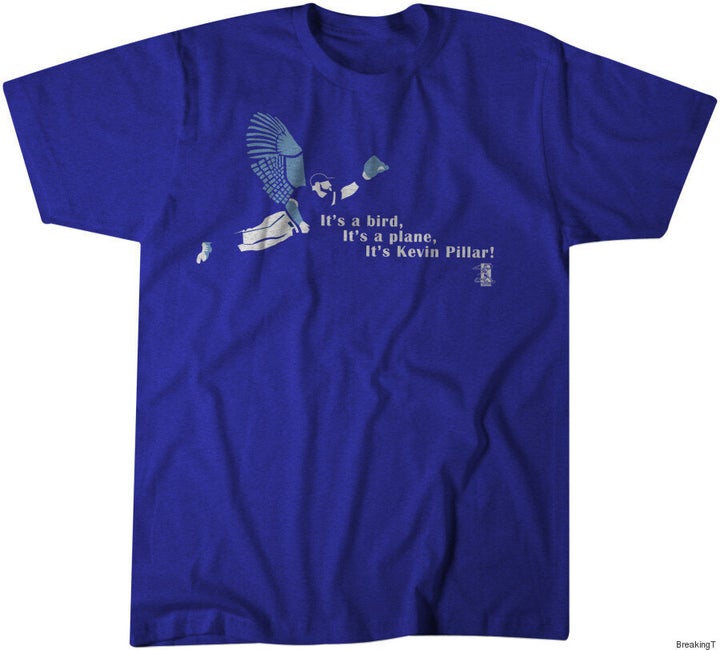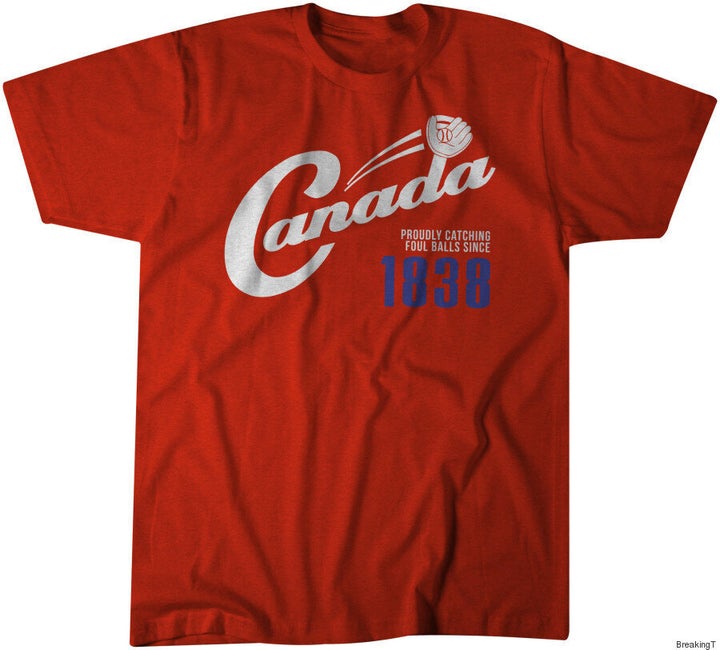 We expect to see everyone wearing their very own Bat Flip tee come Friday for the team's first ALCS game.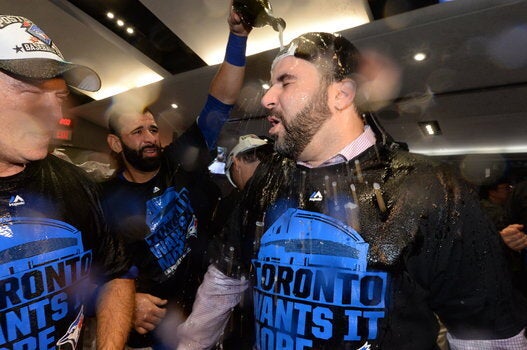 Blue Jays vs. Rangers Game 5