"Doesn't matter. If it saves one life it is worth it. No down side to getting flu shot," Dr. Andy Baldwin tweeted me last week after I wrote that flu deaths were wildly exaggerated in my recent column, "Don't Believe Everything You Read About Flu Deaths."
Dr. Baldwin, a popular California physician and media personality, is among the numerous physicians who consider flu shots a no-brainer, seemingly unaware of the authoritative studies - and injured men, women and children -- showing the flu shot's downsides to be all too real.
In Australia and New Zealand, two vaccines produced by CSL Biotherapies, one of the world's largest influenza vaccine manufacturers, led in 2010 to some 1,700 alarming results -- febrile convulsions, high fevers, and vomiting -- most of them involving small children. The harm was especially borne by those under three years of age - CSL's Fluvax Junior vaccine sent 4 per cent of these infants into febrile convulsions, its Fluvax vaccine 5 per cent. During a febrile convulsion a child often loses consciousness and shakes, generally for a minute or two, sometimes for 15 minutes or more. Because the flu season hits the southern hemisphere first, CSL's flu vaccines were pulled from the much larger North American market before a similar disaster could befall our children.
Why did CSL's flu vaccines of 2010 injure so many? As did other vaccine companies in making their 2010 vaccines, CSL used the World Health Organization's recommended virus blend for 2010, which combined swine flu and two seasonal blends, along with a half dozen other ingredients. Apart from substituting WHO's new vaccine blend for the one used in 2009, CSL used the exact same recipe as it had in 2009, and its manufacturing processes were identical to those used in 2009, when its vaccine injury rate stayed within acceptable industry standards. Yet in 2010 CSL's vaccines harmed many more children than those from other vaccine manufacturers.
After a two-year investigation overseen by government regulators, CSL determined that 2010 was an unlucky year - its manufacturing process, when applied to the new trio of viruses that WHO selected that year, led to the high vaccine toll on children. The Australian government's Therapeutic Goods Administration agreed, saying "there are differences in manufacturing processes that may result in differences in the biology of the vaccines."
Unfortunately, children cannot be protected from such unexpected differences by first testing new flu vaccine recipes, stated Ian Barr, the deputy director of WHO's influenza research laboratory in Melbourne. By the time each season's new vaccine recipe was tested, the flu season would be over, making the tests academic. "It's just not possible because this is more or less a just-in-time vaccine," he explained.
A further wild card that makes safety results unknowable arises when additional vaccines are thrown into the mix. CSL is now in the Federal Court of Australia, arguing it is not liable for permanent brain damage to an infant, Saba Button, who became a paraplegic after receiving its 2010 vaccine. In its defense, CSL not only blames Saba's tragedy on the government's failure to warn the public promptly when flu shots began harming children but also blames two other vaccines - one for measles, mumps and rubella, the other for meningitis -- that Saba received the same day as her flu shot. The court will now have to decide if responsibility should be shared among CSL, the government, and the manufacturers of the other two vaccines.
Other flu shots have raised similar alarms in young children. In the 2011 flu season, the U.S. Food and Drug Administration confirmed 42 cases of seizures, 36 of them involving infants and 10 of them deemed "serious," after vaccination with Fluzone, a vaccine made by Sanofi-Pasteur. The U.S. health authorities decided the rate of seizure was acceptable and could continue "since vaccination is the best way to prevent illness and serious complications from influenza and pneumococcal disease and nearly all children who have a febrile seizure recover quickly and have no long-term effects." The following year a similar "increase was also observed... and this was not unexpected since the formulation from 2010-11 was not changed for the 2011-12 season."
Flu shots have also raised different alarms. CDC associates Guillain-Barré Syndrome, a disease that can lead to full body paralysis, with the influenza vaccine. Pandemrix, a GlaxoSmithKline vaccine used in Europe during the 2009 H1N1 influenza pandemic season, was found by studies in Finland, Sweden, France, Ireland and the UK to have caused some 800 cases of narcolepsy, mostly in youths and in adults under age 40.
In 2010, Public Health Agency Canada's "Weekly Vaccine Surveillance Report - Adverse Events Following Immunization," stated: "Since the start of the H1N1 flu vaccine campaign through January 16, a total of 5,944 adverse events have been reported to PHAC by provincial and territorial immunization programs, of which 230 met one or more of the criteria to be considered serious." PHAC defines an injury as "serious" when it is "life-threatening, or results in death, requires hospitalization, prolongs an existing hospitalization or results in residual disability." PHAC noted anaphylaxis as the most commonly reported serious injury.
Ironically, studies have also found that flu shots can make us more vulnerable to the flu. Four Canadian studies indicated that previous flu vaccinations could increase the chance of getting the flu by as much as 2.5 times. A 2011 Journal of Virology study determined that flu shots can increase susceptibility to the flu by lowering immunity.
The claim that the flu shot has no downside is untenable. Dr. Baldwin, retreat from your position and retweet.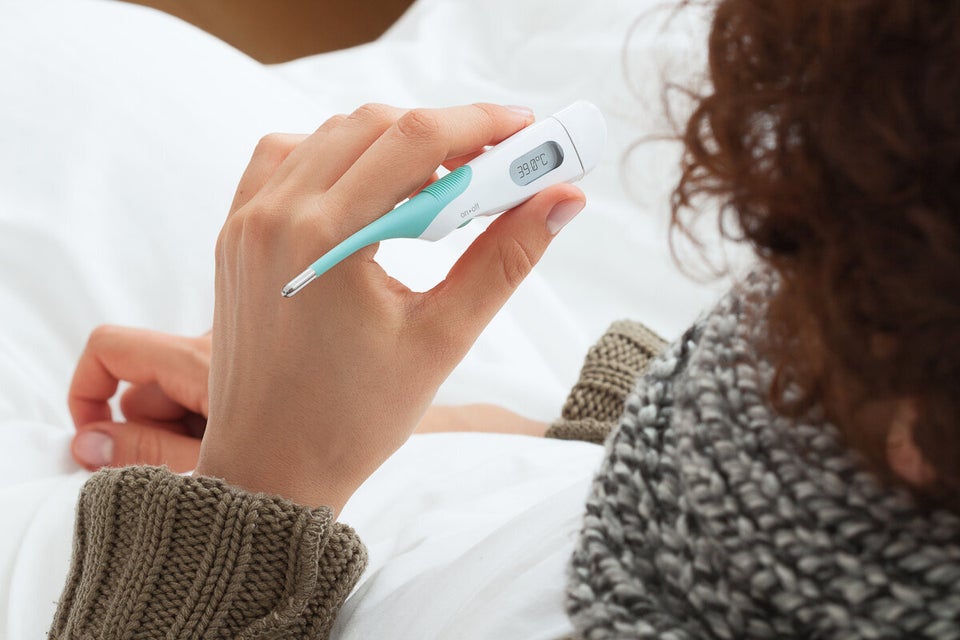 Do I Have The Flu?