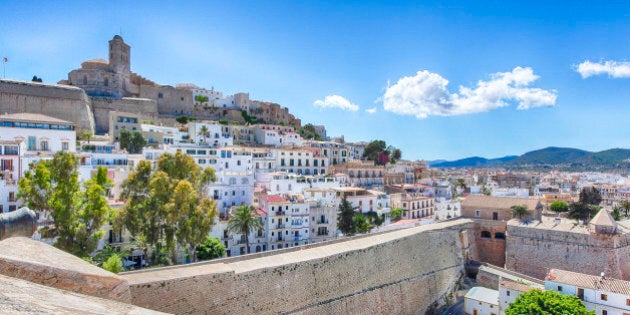 I was a club kid of the late-'90s in London, when house music had merged into the mainstream and was no longer solely entertaining audiences of the "underground" variety.
Back then, I never made it to the music Mecca that is Ibiza. And I've always regretted it.
Twenty years later, to prove that a 40-something could still work the local scene, I hightailed it to what may very well be considered the clubbing capital of the world.
Turns out, there's a helluva lot more to this Balearic Island in Spain than electronica and glow sticks.
If you're coming from Canada, you're going to have to fly somewhere else first -- because there aren't any direct flights to Ibiza. You'll need to do the airline math for your given timeline, but it might be more wallet-friendly to get a return flight to, say, London or Madrid and book your Ibiza flights within Europe separately. There are a host of airlines that can get you to Ibiza - such as Small Planet, Kiss, Air Europa and Envelop! - but Ryanair and EasyJet will most likely be the cheapest.
Ibiza is truly a seasonal island. While it welcomes millions of visitors each year, there are fewer than a dozen hotels open from mid-October through the end of April. The biggest months are July and August; but June and September, and even into the first couple weeks of October, still offer outstanding weather - and you'll find hotels are much cheaper and the crowds thinned out.
When I was in my 20s, I would have wanted to be in the middle of the party. But for those in their 30s, 40s and beyond, I recommend staying in Santa Eulalia (locally, signs may read "Santa Eulària des Riu"); it's more upscale and close enough to Ibiza Town, which is the prime entertainment district and easily reachable by taxi for around 30 Euros, but far enough away that you won't hear the party when it's time for some shuteye or relaxation.
It's also home to incredible beach resorts set along the Mediterranean Sea, like the IBEROSTAR Santa Eulalia (Urb Sargamassa, Calle Mestral, 42/+34 971 33 06 07) - a gorgeous four-star with direct access to the secluded Playa de S´Argamassa. There's nightly entertainment here and in nearby resorts if you still need some nightlife, but consider whiling away your days sunning on a beach covered in fine sand or perched on a sunbed overlooking the sea. By next summer, there'll also be a rooftop pool. (Need I mention the sangria that's on tap in the main restaurant?)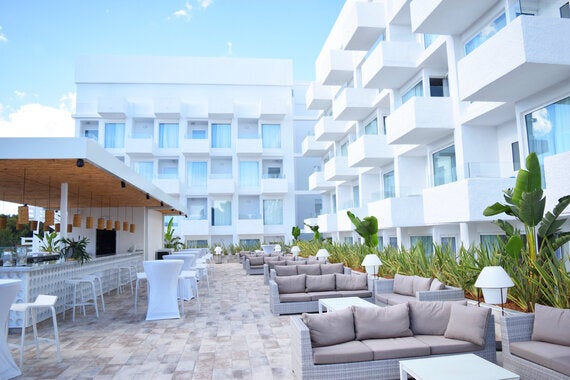 In Ibiza Town, you don't want to miss out on the opportunity to eat inside the "walled city," Dalt Vila. Set amidst ancient cobblestone, the restaurants within Dalt Vila help immerse you in history dating back to the 1500s. You'll dine alongside Gothic Catalan buildings set on a 12th-century foundation -- outdoors in many cases, so you can enjoy the warm Mediterranean breeze and perhaps a street performer or two.
La Torreta (Plaça de Vila, 10, Eivissa/+34 971-30-04-11) is the perfect example of fine, al fresco dining typical within the walled city; but you'll definitely need reservations. Start with the croquetas and have the sea bass or roasted suckling pig. Order a bottle of Rioja - the Sierra Cantabria Selección 2014 was the best I had in Spain.
SeaSoul in Santa Eulalia (S'Argamassa/+34 971-33-86-22) is everything you hope for in a seaside restaurant: contemporary décor with a nod to the nautical, a water-view that'll melt your heart and food so well-balanced - seemingly casual but executed with perfection - that one meal there just isn't enough.
The calamari and its delectable citrus-infused aioli are a must, followed by either the baseball-sized homemade burger, seafood linguine or deconstructed quinoa salad - depending on your mood. The white sangria here is everything.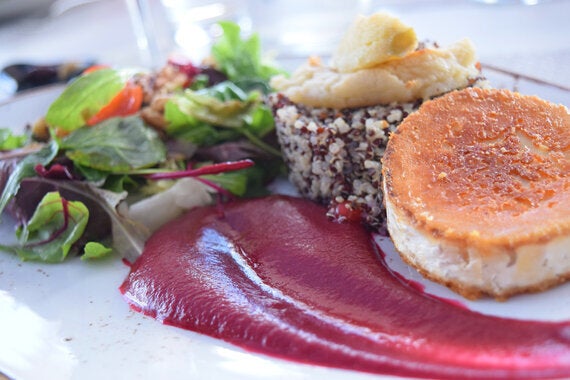 It's worth trying to find El Bigotes (Camino Cala Boix a Cala Mastella, 138T/+34 650-79-76-33), either with a local or by taxi - as long as you have a reservation. About 15 minutes away from Santa Eulalia, this tiny restaurant sits, literally, on the water and oozes charm. There are two seatings daily, at 12 noon and 2 p.m., each serving two courses.
Arrive, sit, eat. Don't bother trying to order. I was there for the 2 p.m. sitting and enjoyed an Ibizan fish stew and "bullit," a soup-y paella-like dish made with rice and fish. Cash only.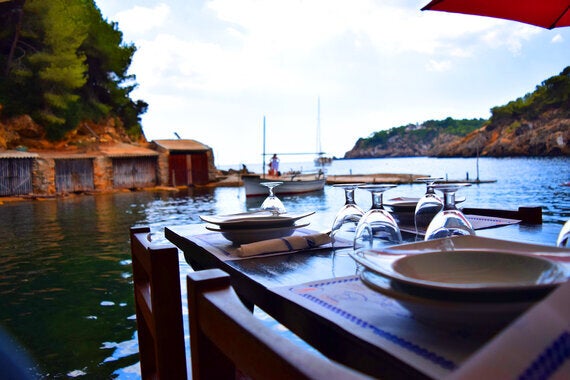 Watersports. Any number of them are available in Ibiza! If the wind is calm, try standup paddle-boarding (called "paddlesurf" locally). There's also the usual suspects like SeaDoos and banana boats. Certified divers will find the Mediterranean on the cooler side, around 25 degrees Celsius, so bring or rent a wetsuit.
Find a beach. Any beach. There are many.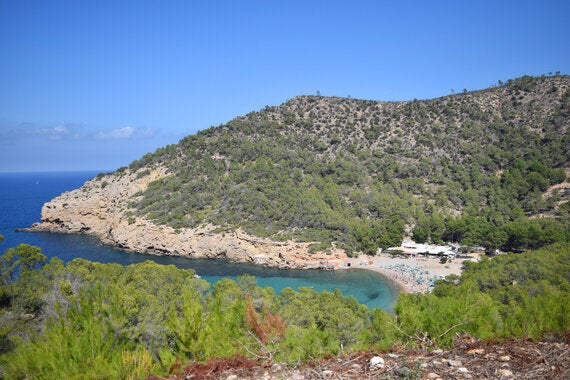 See the real Ibiza. Take a guided tour of Ibiza Town that includes an historic walk through the Dalt Vila, which is a UNESCO World Heritage Site. Contact the local tourism authority to see if you can organize a jeep tour of the island should time permit so you can see the olive and almond groves.
At 413 metres tall, Es Vedrà is considered the third-most magnetic place on earth next to the North Pole and Bermuda Triangle. Shrouded in legend, it's where compasses go haywire and it forms the basis for hushed stories of alien encounters and myths that call it home to the sea-nymphs who tried to lure Odysseus from his ship in Homer's Odyssey. It's also gorgeous.
The island is totally uninhabited, and don't bother trying to get onto it without risking huge fines.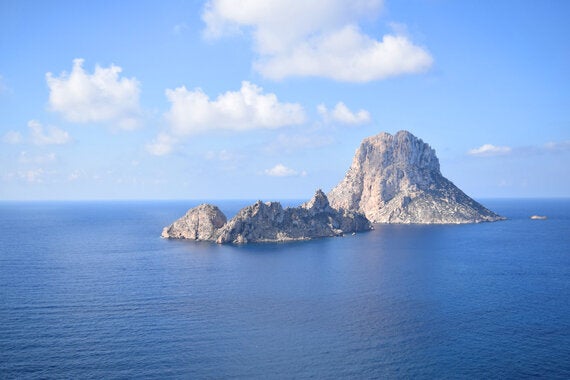 Visit the Hippy Market in Punta Arabi (Es Canar) if you're in Ibiza on a Wednesday. It's the largest and oldest on the island and it's a treasure trove of local and imported trinkets, clothing, art and other collectibles. Some booths are cash only while others take credit cards, so come prepared.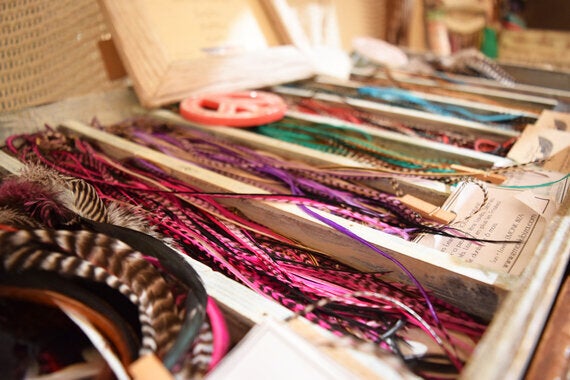 Look, you're in Ibiza. Please go clubbing. If you're not into the club scene, hit a smaller place like Pacha to have an experience that won't be completely overwhelming. I went to Amnesia (Carretera Ibiza a San Antonio, Km 5/+34 971-19-80-41), which was fantastic - and you may even hear the likes of Paris Hilton DJing here. Know that tickets are always pricier at the door for any club, but you can save a few Euros by picking up tickets ahead of time through a reputable promoter.
I successfully used That Ibiza Guy, who was helpful in selecting the right club and even hand-delivered my ticket. Entry prices will range from 15 to 100 Euros depending on the night, the DJ and of course the club itself. Expect to pay upwards of 8 to 10 Euros for bottled water, 10 to 14 Euros for a beer and more than 16 Euros per cocktail. It ain't cheap, but you may only do this once in your lifetime, right?
In Santa Eulalia, beach wear is de rigueur. A fabulous bathingsuit with an equally fabulous kaftan is perfect for daytime poolside lounging and noshing. Topless sunbathing is also an option. Nights are more chic depending on where you go, but use common sense -- if you're headed to a "beach party," there's probably no need to dress up.
Ibiza Town's many restaurants in the walled city call for nicer garb, while a casual drink will be more, well, casual. Although it doesn't cool off at night like it does in mainland Spain, you might want to bring a cotton or linen scarf if you're planning to be outside after dark for several hours. Keep in mind, too, that the streets are old and uneven; flats are best, low wedges if you absolutely must, but definitely no heels.
For clubbing, anything goes. Feel like wearing moonboots with a tutu and bikini top? Go for it. A Grecian goddess-style robe paired with gold leaf glitter around your eyes? You'll fit right in. Glow-in-the-dark makeup and clothes that radiate amidst black lights? Yep. Straight-up jean shorts with a white T? That works, too. The key is comfortable shoes. (And, hey...maybe a glow stick or two.)
Photo credits: Andrea Traynor
Follow HuffPost Canada Blogs on Facebook
Popular in the Community