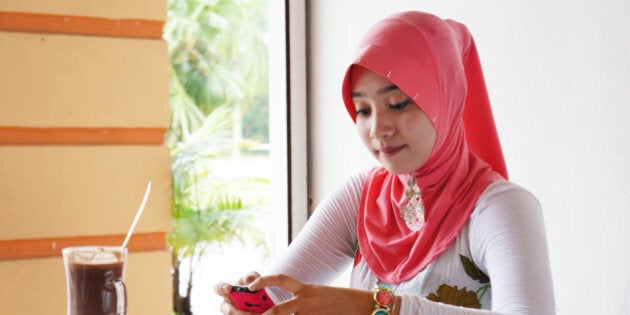 That sums up the headlines we've seen about Canadian Muslims over the past few months. And when it comes to the reality of our Muslim community, it's a reflection about as accurate as a funhouse mirror.
What Canadians don't hear enough about is the positive contribution Muslims citizens are making to our society and to the world. The distorted narrative is hardening Canadian attitudes towards our own citizens. An Angus Reid poll in October, 2013 found that 54 per cent of Canadians have an unfavourable opinion of Muslims. If surveyed today, we fear that number may even be higher.
According to the most recent Canadian census, Canada has more than one million Muslims citizens -- they're our country's fastest growing religious population. And with a median age of 28, they're also our youngest. Yet sadly, when we searched Canadian news articles online using the keywords "young Muslim," seven of the top 10 articles that came up concerned violence and radicalism.
"The media narrative about Muslims is negative, and it's being reinforced constantly," laments Stephane Perreault, a project coordinator with the Canadian Council of Muslim Women.
Perreault describes some of the council's activities that challenge the stereotype but sadly don't make the news. The My Canada project encourages young Canadian Muslims to talk in workshops and online about what being Canadian means to them, and to become leaders and volunteers in their communities. In another initiative, the council is providing skills training, in areas like media literacy, to Muslims and non-Muslim youth alike, helping them identify and take on challenges in their own communities, like youth gangs.
"When I talk to media they always want to talk about things like radicalization. I try to slip in information about our activities, but it rarely makes it into the story," says Perreault.
"Constantly, the main frustrations we hear from young Muslim women is the way we're painted," says Shameela Zaman, one of the coordinators of the Outburst Movement, a Toronto-based organization run by eight young Muslim women. Through an array of activities too long to list, Outburst tackles issues like violence against women, homelessness and racism that affect vulnerable Toronto communities such as Regent Park.
Initiatives like those Outburst and the Canadian Council of Muslim Women are creating positive change in communities from coast to coast. Yet we rarely hear about young Canadian Muslim heroes, like Dalal Al-Waheidi, an incredible woman we are privileged to have on our team.
As a young girl growing up in the Gaza Strip, Al-Waheidi became an activist, demanding greater opportunities for girls in her school's extra-curricular activities. She then came to Canada on a full scholarship to Trent University in Peterborough, Ont. When Al-Waheidi, who is in her mid-30s, isn't running our We Day events, empowering youth around the world, the new mother volunteers as a mentor for young people who are new immigrants to this country. Her passion lies in ensuring these individuals thrive.
Last year RBC honoured Al-Waheidi as one of its annual Top 25 Canadian Immigrants. We wonder, how many Al-Waheidis are there in this country whose stories need to be told?
Canadians are known around the world for our diversity and tolerance. But that reputation is weakened when a one-sided narrative makes us only see the worst in our Muslim neighbours, and makes them feel isolated and unwelcome.
It's time to tell a better story.
Let's start changing the narrative right here. Share your own story of how you, or a young Muslim Canadian you know, is making your community and our country a better place.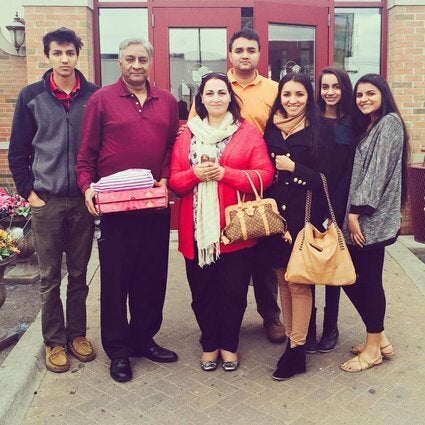 Muslim American Families
Popular in the Community