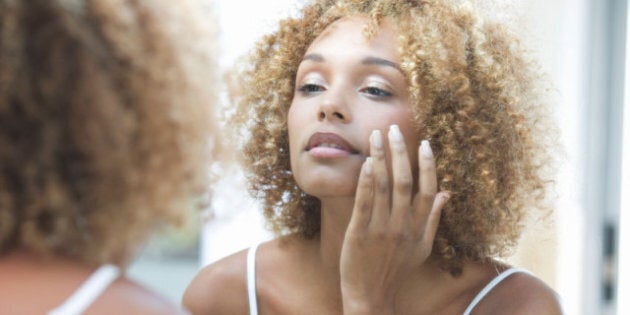 When most of us think of healthy looking skin, we often wonder where we can find the latest and greatest lotion, cream or cosmetic to get it. But the real key to getting a younger, healthier, glow is to focus on removing toxins from the body -- and to feed our skin cells from the inside out.
Organs such as the kidney, liver and intestinal tract are critical in helping skin flourish. They require optimal levels of nutrients that are often quickly depleted because of the standard diet and lifestyle.
And while many nutrients are required to maintain optimal skin health, there are seven everyone who wants to retain a healthy glow should dig into.
Full Text Continues Under Sildeshow
Digestive enzymes are proteins that break down food so the body can use it efficiently. Enzymes help improve skin, hair and nail health by increasing the blood supply to the skin and body. Sadly, the reality is most North Americans eat high amounts of processed foods. This is problematic for many reasons, because processed foods are almost completely devoid of healing nutrients and strip your body of its enzyme pools -- all of which affects the skin. If your food isn't digested properly, it's hard to absorb vitamins and minerals (which can ultimately lead to malnutrition). If you want beautiful skin, digestive health must be at its optimal level.
Vitamin E supplements need to be in a complete blend of all eight subtypes -- four tocopherols and four tocotrienols. Most brands aren't of this type, which is why I stress the importance of looking long and hard for the perfect supplement.
Dr. John Dempster is a Naturopathic Doctor in Toronto. He's the founder of The Dempster Clinic -- Center for Integrated Medicine and embraces the biochemical uniqueness of each patient. With a focus on regenerative and anti-aging medicine, he focuses on optimizing nutritional and biochemical imbalances.