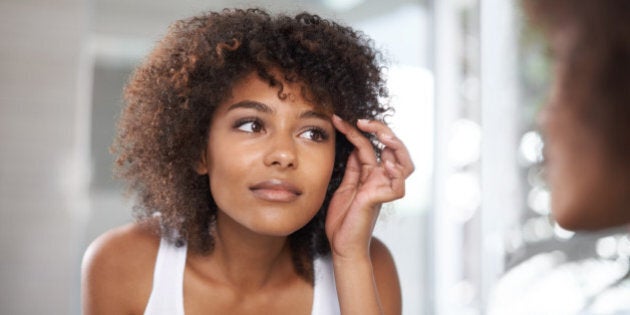 Can we talk about eyebrows for a sec? It seems that in the past few years, they've gone from being a feature just needing to be tended to, to needing to be "on point" or "on fleek" as the major focal point on a put-together face. If I'm being honest, the only thing I need from mine is that they're on my face. And ok. . . that there are two, not just one. Since the thin brow craze of the 90s, mine have been a little weak, but it wasn't until recently that I realized what a fashion faux pas this is, apparently.
It's like watching movies from the 80s and realizing that once upon a time, glow-in-the-dark-blindingly-white teeth weren't the norm. . . fashion changes, and with that change comes a serious focus on the shape, arch, and density of your brows.
With all the products on the market that are meant to perfect your facial caterpillars (stencils, pencils and tattoos, oh my), they're clearly a hot topic, but messing with them can be a serious health risk, so sit down and let's talk. If you're considering having them tattooed (microbladed) onto your face, you need to read this article.
Maybe you're the kind of person who slathers hand sanitizer on your hands after a trip to the grocery store, and I bet some of you use your foot to flush public toilets. (STOPPIT!) Maybe you even use those little paper toilet seat covers. And yet, when considering microblading for your brows, you're ok with letting anyone do it? Just walk into a lash extension/mani-pedi/waxing joint and I bet they're offering the service these days. Would you let just anyone tattoo you? (If you just answered, "Yes", then this isn't the article for you.)
Microblading is the new lash extension -- everyone's doing it. Those perfect brows you're seeing on Instagram aren't the result of brain surgeon-steady hands applying gel, they're the work of artists tattooing them onto faces.
And yes, let's be clear: microblading is absolutely a tattoo process. They're placing ink under your skin, that's the very definition of tattooing, so if you're consulting with someone who tells you otherwise: R-U-N away.
I had the great pleasure of interviewing Syreeta Hamer of Beauty Art by Syreeta, and watching her as she worked in her studio. If you're within driving distance to Brooklin, Ontario, I strongly urge you to have Syreeta do your brows; she's the most knowledgeable, talented microblading professional around. Take a look at her Instagram profile to see her beautiful work, and her long list of qualifications.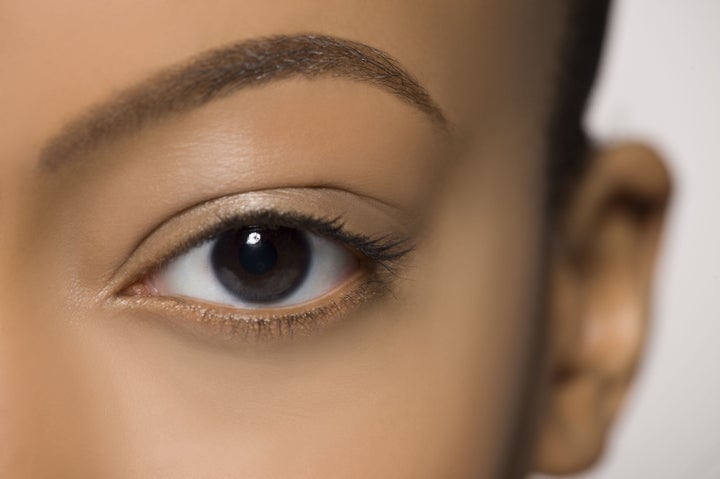 While I'm still too chicken to get my own sad brows done, I offered up my mother as sacrifice and got to see first-hand how the process works from start to finish. I grilled Syreeta on absolutely everything you need to know before committing to having your brows done: the process, the methods, and the risks.
Microblading uses a hand-tool (as opposed to a machine) with tiny (micro) needles that implant the ink under the first layer of skin. Because the ink isn't as deep as regular tattoos, it means that microblading is typically referred to as being semi-permanent; the ink will fade (but not disappear completely) and requires touching up if you decided to maintain them.
Make no mistake: anyone microblading should be an extensively-trained artist. They should have colour theory knowledge in order to mix pigments perfectly for each client, and a solid understanding of how inks change colour in the skin. They need to know about blood borne pathogen transmission, and about proper hygiene practices.
The risk of allowing just anyone to do this goes beyond ending up with crazy-ass brows, it could mean Hep C, people.
Here are five things you need to know before having microblading done: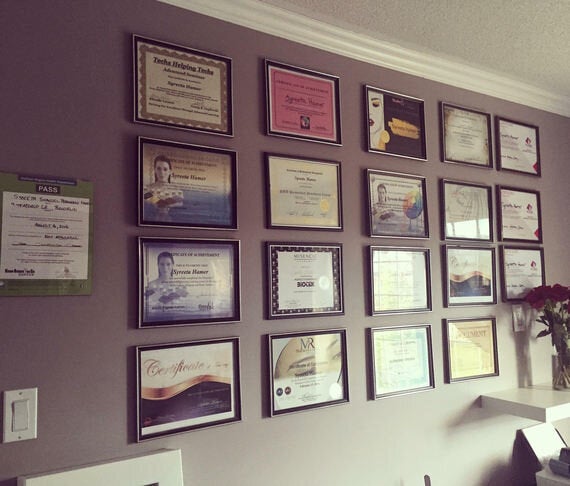 (photo provided by Syreeta Hamer)
A good microblading artist should have a whole lot of training. Syreeta Hamer was trained at permanent makeup school and has traveled all over North America taking advanced master classes. She has more than 20 certificates for permanent makeup and never stops learning.
Don't be afraid to ask to see their certifications and ask for references. Check their reviews online (Facebook, Google, ask around!) and ask for before/after photos. Syreeta stresses the importance of being trained in understanding blood borne pathogens. Without this, clients are at very real risk for contracting diseases like Hep C or even HIV.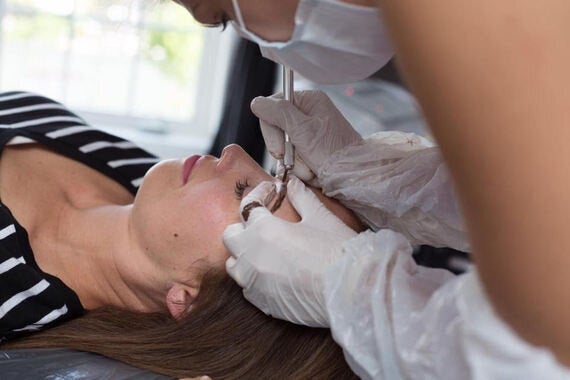 (photo provided by Syreeta Hamer)
How clean is it? Ask about their practices. They should have porous surfaces covered in plastic, be wearing gloves, and using single-use blades just once. Syreeta stresses the importance of ensuring all surfaces (the bed, table top and the technician themselves) are all covered in plastic that is disposed of after and then cleaned with a hospital grade disinfectant. Do your homework, and never feel bad about asking a million questions.
CHECK YOURSELF BEFORE YOU WRECK YOURSELF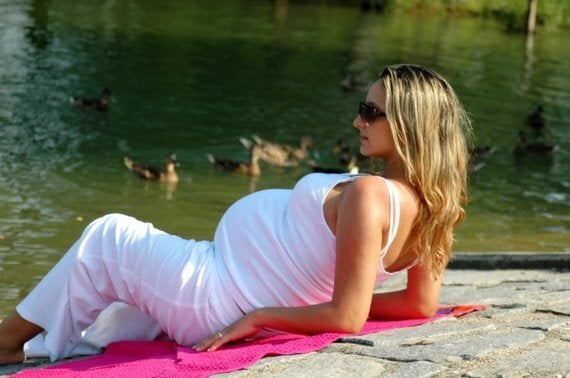 Are you a good candidate for microblading? Anyone with diabetes should avoid the procedure entirely, as should pregnant and nursing women. On blood thinners? You can't take those prior to the procedure, so that may be a deal-breaker for many.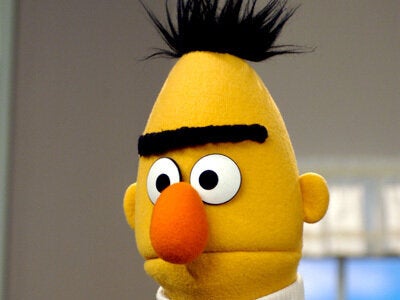 Although the actual tattooing process takes less than 20 minutes, your initial appointment should be around 1.5 hours. Syreeta says the extra time is needed to customize the shape and pigment for each client's brows. A good artist doesn't just slap the same shape on each face - you want to look like you've got your own brows, not Burt's, so an artist with proper training will ensure yours look natural by sketching an outline before inking you.
KNOW HOW TO CARE FOR YOUR NEW CATERPILLARS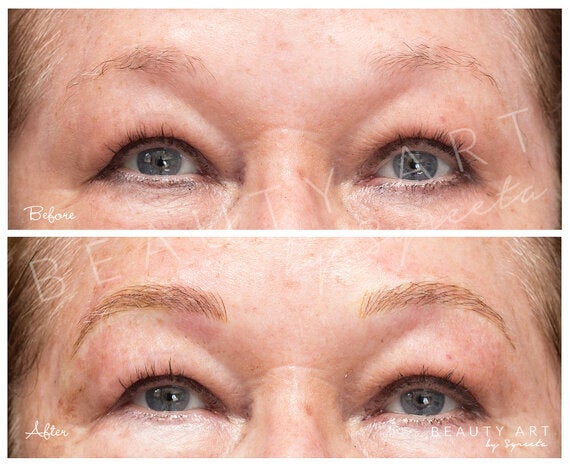 (photo provided by Syreeta Hamer)
These are real photos of mom's brows -- they're incredible. Even up close, you can't tell the perfectly placed ink strokes aren't real hairs. It's impressive! To care for these beauties, clients must avoid using skin care products and makeup for at least 10 days. No swimming, no excessive sweating, and absolutely no picking or scratching of any (very minor) scabbing that occurs.
PREPARE FOR THE COMMITMENT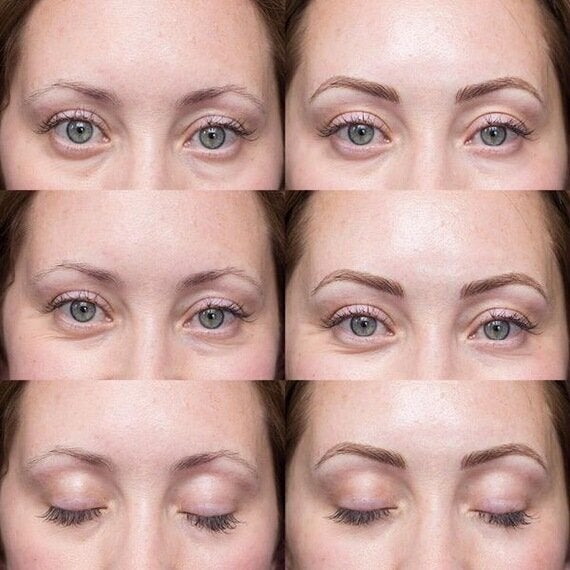 (photo provided by Syreeta Hamer)
Once Beauty Art clients have healed (approximately 6-8 weeks after the initial application process), they'll require one touch-up session to perfect their brows. Because microblading pigment is formulated different than tattoo ink, clients will also need a touch up every 12-18 months on average. (Be sure you ask how much that costs, it can be exorbitant, although Hamer charges only $75 for annual touch ups.)
Also ask if your artist specializes in corrections and removals - that's important for anyone who has gone to someone undertrained in the past! Syreeta's extensive experience means that if you've had an "oops" moment, she can fix it for you.
Sure, anyone can buy tools and inks online and start up a microblading business, but it doesn't mean they've got the knowledge needed to do it well, and keep clients safe. Always do your research. Or just see Syreeta, since I've done the research for you.
Follow HuffPost Canada Blogs on Facebook